Investing in Africa: SA's lower lockdown, Google's $1 billion investment
South Africa's economy is recovering, albeit slowly. We look at investments being made in Africa and more!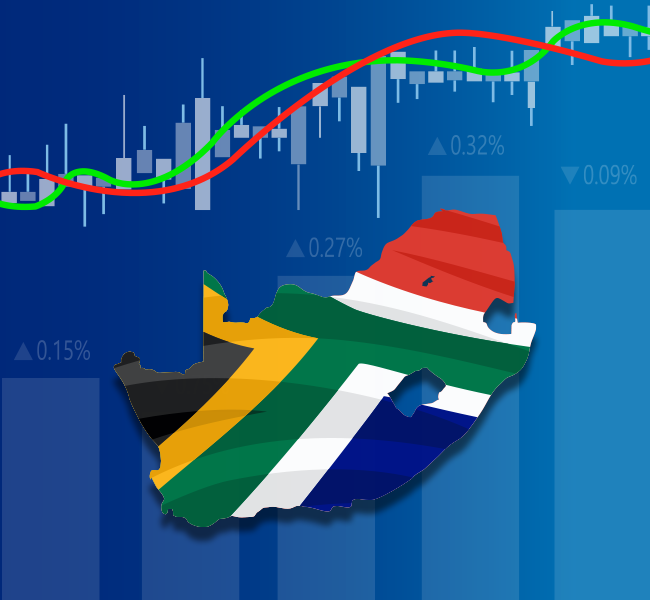 South Africa moved to its lowest level of pandemic-related lockdown as the country's vaccines rollout curbs COVID deaths. What does this mean for the country's prospects? A lower level of lockdown should increase economic activity and improve investor sentiment.  
Today we look at the country's prospects as well as investment opportunities happening in the rest of Africa.  
Trading made easy – Sign up today! 
South Africa's lower lockdown  
South Africa's Road to economic recovery will be a long one; Business sentiment has dropped to a one-year low in September 2019 due to poor economic activity, ongoing pandemic, and deadly riots in July.  
The South African Chamber of Commerce and Industry said its confidence figure dropped from 91.9 to 91. One alarming statistic is that economic growth in Africa's most industrialized economy has not increased more than 0.9% in the last 10 years.  
There are some bright spots though; the country is experiencing a windfall because of high international commodity prices and up until October 2021, the rand was experiencing its highest growth against the US dollar in years.  
Trade Bitcoin in South Africa – Sign up today 
Unfortunately, rioting in July curbed positive momentum in the economy and with it a short-term investment. The national budget review, scheduled for November, will be key to revealing the nation's plans for positive growth.  
Google invests in Africa  
The developing world represents the best chance of growth for large internet companies, and today one of the very biggest set out its strategy for the continent.  
Google has announced it will be investing $1 billion to support "digital transformation" across Africa. Part of its investment will be a subsea cable to enable faster internet speeds. Other areas include equity investments into African startups through its Africa Investment Fund.  
Want to invest in Google? Trade the brands you love 
The internet giant said its projects will be implemented across the continent, including Nigeria, Kenya, Uganda, and Ghana.  
Google's Africa Investment Fund will invest $50 million in start-ups across the continent.  
Expert advice   
From factors affecting the SA economy to red flags investors should be aware of, Zihaad Israel, CMTrading's Regional Manager for South Africa, provides advice for all traders.  
Q: South Africa has moved to level 1 lockdown. What effect will this have on the markets?  
"President Cyril Ramaphosa stated that the Cabinet had agreed to remove the restrictions and transfer the country from a modified alert level two to level one as the country recovers from the third wave of the coronavirus.  
The move will help companies that have been harmed by the restrictions, specifically the tourism and liquor sectors. Simultaneously, he urged millions of South Africans who have not yet been vaccinated to do so as soon as possible.  
Furthermore, sporting and cultural activities will be allowed to continue with fewer restrictions. Masks are still required, and vaccines are necessary to ensure the economy recovers and employment can be generated, according to President Cyril Ramaphosa.  
Unfortunately, the rand bullish run has ended, at least for now. The focus is on the United States and the issues it faces because of high inflation and slow economic growth. The term "stagflation" has lately been coined to describe the scenario, which might harm the rand if it persists.  
Tensions between the US and China are growing, and Evergrande is causing anxiety in the markets. Both contributing elements hurt the rand, as seen by the local currency and bond markets.  
The easy way to invest in stocks. 
Q: What does this mean for local traders – is the economy improving?  
One industry is nonetheless alive and well in this era of pandemic – that of CFD trading. It's one industry that cannot be shut down during a lockdown. More than 10 million people trade currencies regularly throughout the world. South Africa is one of the countries where trading is at an all-time high.  
Due to significant dollar strength generated by the anxiety of a worldwide economic slowdown and the potential of withdrawal at the start of the Federal Reserve, the South African rand depreciated by about 15.2% versus the US dollar in October, reaching its lowest level since September 29. In addition, the South African Reserve Bank reversed its direction and hiked interest rates until 2023. Meanwhile, the economic prognosis for South Africa is projected to improve, with the economy functioning well in the first half of the year due to rising inflation and domestic COVID-19 yearly lowest warning of level 1.  
Q: How can local traders take advantage of this?  
At the start of the global lockdown, there were widespread interruptions in corporate operations. COVID-19 lockdown restrictions were imposed at a time when the market was focused on the US-China trade war, causing global supply-chain disruptions.  
Global supply chain disruptions, such as shipment delays, transportation challenges, and an insatiable need for resources required to complete specific manufacturing cycles, harm business revenue, and growth. Global investors raced to safe-haven assets as trade shocks took root, stinging emerging market equities and foreign exchange markets the most.  
Here's how to buy Bitcoin in South Africa 
Despite broad worldwide issues, forex trading has grown and strengthened for a variety of reasons, and as a result, local traders may benefit from a range of advantages, as South Africa's economy is growing considerably and fast, despite the continent's numerous troubles. Africa is still one of the most appealing investment destinations, with several global corporations setting up operations across the continent, strengthening the rand.  
Many local traders have already noticed a ripe for a penetration trading sector that provides almost infinite chances for traders of all levels, including beginners, intermediates, and professionals.  
Q: What are some red flags we should watch out for?  
Whether you are new to forex trading and want to learn more before getting started, or you're eager to jump right in and give it a shot, understanding a few techniques and ideas to make the most of your money is a good idea.  
You'll be able to make more and more money regardless of how much you invest or how much time you spend trading if you know how to execute while also having a solid risk management strategy in place.  
1 Fake Influencers  
In South Africa, the common perception of forex is that it is dominated by con artists and unethical people whose main purpose is to deceive unsuspecting investors. Most of the forex traders you meet on Instagram, YouTube, or on any other social media platform are fraudulent or misappropriating money.  
2 Unregulated Trading Platforms  
When it comes to CFD trading in South Africa, having access to the right platform is critical, yet most individuals overlook it. Instead of going with the first broker or platform you come across, take your time, and look into your options. Consider the benefits and drawbacks of several alternatives so that you may select the one that best meets your requirements.  
Advice for traders  
Many novice Forex traders enter to become millionaires overnight. They quickly discover that generating money from trading is more complicated than just opening positions and withdrawing any winnings. They require a trading plan with years of experience in technical and fundamental analysis to succeed in the market. However, the potential is there for anyone to become successful in trading.  
Earnings Season – Invest in the companies you love   
In October, some of the biggest companies in the world are releasing their quarterly earnings. Their earnings reports could cause major price movements, volatility in the market, and opportunities for you.  
Find out more about earnings season here!    
Trade the easy way    
Join CMTrading, the largest and best-performing broker in Africa, and discover more opportunities with an award-winning broker.  
Follow CMTrading on Facebook, Instagram, LinkedIn, Twitter, and YouTube.  
Prices are accurate at the time of publishing