How to trade the earnings season: Top advice for all traders 
 Coca-cola, Netflix, Amazon… some of the world's biggest companies are releasing their financial results this earnings season. We reveal the easy way to invest in the brands you love.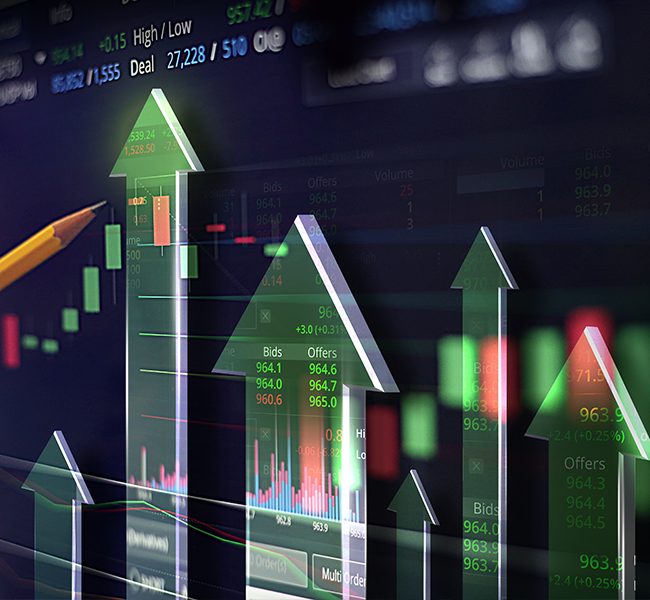 The financial markets can be volatile, some like cryptocurrency, are more so than others. So, when a certain amount of transparency is available, this presents huge opportunities for stock trading.   
We're talking about company earnings and this Earnings Season (ES) sees some of the world's biggest companies release their financial results in one huge month for online trading.  
Today, we discuss ways you can benefit from the earnings season.  
Trading made easy – Sign up today! 
Level playing field 
Publicly traded companies are required to file quarterly reports with the US Securities and Exchange Commission (SEC). The annual earnings report details company's financial information with breakdowns by quarter and comparisons to prior years.  
This provides traders with a high level of transparency since you can accurately track a company's history and view their forecast for the quarter ahead. In a world where nothing is certain, knowing how healthy a particular company's finances are, is a fantastic opportunity for traders.   
The quarterly earnings reports give shareholders and potential investors a good idea of how a business is fairing and whether they should keep investing or not.   
What's more, everyone has access to this information; Whether you are a giant brokerage or a casual day trader, company earnings are released to everyone at the same time.  
Why do Earnings Reports Matter?  
Unlike private companies, publicly-traded businesses are required to provide shareholders and the public with transparency in terms of how their business is doing each quarter. This means that analysts can make estimates about a company's financial performance well ahead of the earnings season.  Major companies can affect all markets from the Nasdaq to the Johannesburg All share index. 
Earnings reports either confirm or refute expectations and will affect the market; if a stock beats analyst expectations its share price will rise, if not, it could see a dip in performance.  
Traders can take advantage of huge price movements that occur during a particular company's release. Price movements can sometimes continue for a few days or more, depending on the stock and its popularity.   
It should be noted that quarterly earnings also affect the future of a company; analysts might upgrade or downgrade their recommendations of a company's stock, which could have major consequences for its future.   
Case study: Nike makes billions but still failed to beat estimates  
A good example is sports-apparel giant Nike; despite earning billions it still fell short of its revenue goals and saw its price drop following the release of its earnings. Nike was also forced to reveal the reason it missed its target, in this case, supply issues affecting production, and how it would remedy the situation for stakeholders. Since Nike is considered a value stock and overall, the health of the company is well, its share price stabilised.  
Like any trading opportunity, investors will pour over historical data to determine whether a particular stock is a "good buy". For quarterly earnings however traders will use previous reports and analysts' predictions to assess whether a company's stock is valuable enough to trade.  
Short-term traders react to company earnings to execute trades, creating volatility in the share price of public companies. If a company has a good quarter, such as Amazon, its share price will rise rapidly on the day of its earnings release.  
When does earnings season occur?  
Earnings season is the multi-week period during which all publicly traded companies disclose their earnings reports for the most recent quarter; they have up to 45 days from the end of the quarter to file a report. All earnings reports can be found in a specific type of economic calendar called an earning's calendar. It should be noted that company estimates and dates of release are subject to change ahead of the actual release (i.e., Amazon could change the date of its Q3 report, which could affect traders).  
This period can be broken up into four earnings seasons:  
First quarter – Begins in mid-April and ends mid-May.

Second quarter – Begins in mid-July and ends mid-August.

Third-quarter- Begins in mid-October and ends mid-November. 

 

Fourth quarter – Begins in mid-January and ends mid-February.

 
Key terms you should know 
Depending on the company some reports can be quite lengthy and packed with an overwhelming amount of data. Understanding some key financial terms will aid you in becoming a better trader.  
Here are some key terms within a report you should know:  
Letter to shareholders – Most reports begin with a press release highlighting key financial information and commentaryregarding its performance. It is a rare opportunity for a company to engage with its stakeholders. 

 

Net revenue – a company's total sales or revenue minus expenses.

 

Gross profit – a company's profit after deductions.

Net income – Profit after all expenses have been subtracted from revenue.

Earnings per share – the value of earnings per outstanding public stock.

 

Dividends – The amountthat ispaid to shareholders, as the fixed value per share. It should be noted that not all companies pay dividends. 

 

Outlook – Companies often include their investment plans or key financial growth areas for the next quarter and beyond.

Company data – This is an SEC requirement and includes granular information such as salaries and details of a company's board of directors.
Think big picture  
The health of any company is dependent on its ability to upscale and grow its business. Similarly, traders who have a "big picture" outlook for a company can tap into new areas of potential investment. The ongoing pandemic has changed many markets and forced companies to diversify their businesses.  
By studying a company's report, you can glean information about their plans and view what's happening within their various business units.  
For example: Streaming has become a huge market and many companies, such as Apple TV, are pouring billions into this new sector. This means that Netflix and Amazon Prime will have many competitors in the near future.    
How to trade earnings season the easy way:  
Use our

Economic Calendar

 

Start trading! 
 Follow the above and you'll know which stocks to buy before earnings are released, so you can skyrocket your trading journey.  
So, what are you waiting for? Start trading the easy way today!  
Discover more opportunities with an award-winning broker. Join CMTrading, the largest and best-performing broker in Africa.   
Follow CMTrading on Facebook, Instagram, LinkedIn, Twitter, and YouTube.