Sneaker king Nike earns billions, but its stock takes a hit – is it worth buying the dip? 
Sneaker giant Nike had a terrific Q1, yet its share price took a hit. We look at its performance in 2021.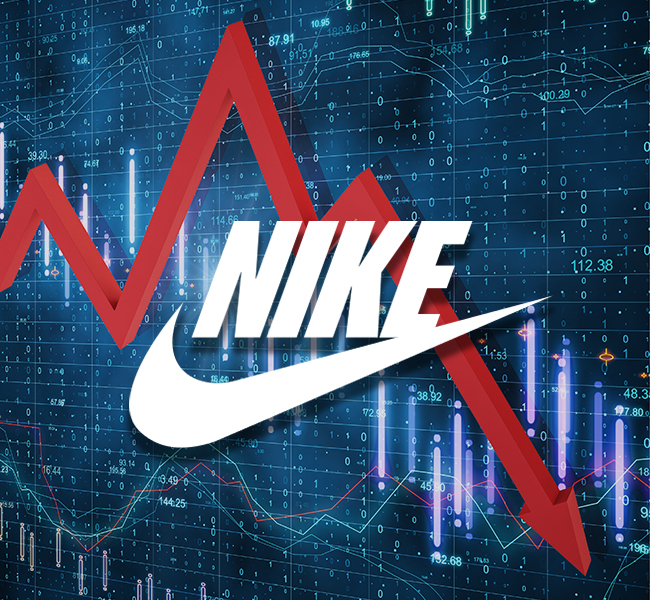 Nike (NKE) is still the world leader in sneakers and sports apparel; The footwear giant has weathered the storm of a disastrous 2020 and investors are eager to see what its future holds.  
Trading made easy – Sign up today! 
Nike reported its financial results for Q1 ending August 31, 2021. Despite earning billions in revenue, the company saw its value drop due to concerns over pandemic-induced supply issues.  
What is forex trading? Find out here 
Today, we look at the king of sneakers and its prospects for 2021 and beyond.  
Q1 report – up by billions, lower than estimates  
The athletic-wear giant reported Q1 revenues at $12.2 billion (+16% year-on-year), short of analyst's estimates of $12.46 billion. Its net income was $1.9 billion (+23% YoY), with diluted earnings per share increased to $1.16 (+22%) from an expected $1.11.  
Q1 revenues were $12.2 billion, up 16% compared to the prior year 

 
Direct sales were $4.7 billion, up 28% 

 
Brand digital sales increased 29%  

 
Gross margin increased 170 basis points to 46.5% 

 
Diluted earnings per share for the quarter were $1.16 up 22% 

 
John Donahoe, President and CEO of NIKE said: "NIKE's strong results this quarter are continued proof of our deep consumer connections, unrelenting innovation pipeline, and a digital advantage that fuels our brand momentum.  
 "We have the right playbook to navigate macroeconomic dynamics, as we create value through our relentless drive to fuel the future of sport." 
Nike 5-day: 
Nike YTD: 
Share price drops  
Nike shares dropped on Thursday, down 3% after it released earnings; at the time of publishing its stock has dropped by $157 to $149.  
One of the biggest concerns are pandemic-related closures of its facilities in countries like Vietnam causing huge supply delays. Analysts believe this will cause severe inventory shortages.  
Become a better trader – attend our webinars 
Another area of concern is that Nike's management has reduced its revenue expectations from double-digit growth to "mid-single digits".  
Are Nike's problems only temporary?  
It is not the first time Nike has faced these kinds of supply-chain disruptions. In 2020, Nike's share plunged as it was forced to close thousands of stores globally. The company, however, has shown it's able to pivot its business model, especially in the digital space.  
Its current supply woes are expected to be transitory.  
Foot traffic slow to return, digital sales soar  
Visits to Nike stores were up 39.6% in August compared to July; Its sales were up 22.1% early in September. Digital sales for the Nike brand grew 29%.  
Buying the dip  
Every price movement creates opportunities for traders and in the case of Nike analysts are considering buying the dip. The brand suffered a massive drop at the onset of the pandemic yet was able to rally tremendously by July 2020.  
As vaccine rollouts continue as a sense of normalcy returns, albeit slowly, the stock has every chance to rally.  
Overall  
Nike's results are a stark reminder that we are not out of the pandemic yet and even for giant retailers, running a global business can be incredibly difficult.  
Stay up to date with our Economic calendar 
Discover more opportunities with an award-winning broker. Join CMTrading, the largest and best-performing broker in Africa.  
Follow CMTrading on Instagram, Facebook, Twitter, and YouTube