Top 5 most popular cryptocurrencies: Bitcoin, Ethereum, Binance coin, and more! 
From Bitcoin to Solana, we list some of the most popular cryptocurrencies on the market right now!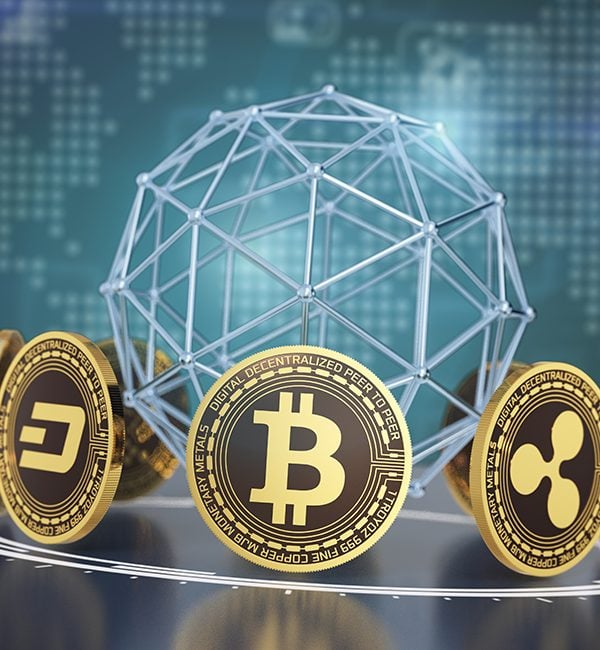 The cryptocurrency market has exploded in 2021 with dozens of new assets added to the market. November has proven to be a particularly great month for the crypto market with Bitcoin (BTC) and rival digital coins hitting record highs.  
Given all the buzz that Dogecoin and Shiba Inu receive on social media, you might be mistaken for thinking they're at the top of the cryptocurrency market. While they certainly are popular coins, they don't scratch the top 5 biggest cryptocurrencies.  
What cryptos are out there? What's the most popular? We answer these questions and more as we highlight the top 5 most popular cryptocurrencies on the market right now.  
Biggest by market capitalization  
The most objective way to determine an asset's popularity is its market capitalization. For our list we've turned to two of the biggest crypto data platforms out there – CoinMarketCap and CoinDesk.   
Interestingly, crypto market caps are calculated by multiplying their current price by the number of tokens in circulation.   
Top 5 cryptos by market cap: Price and market cap  
Bitcoin (BTC) – $58,214.16,$1-trillion

 
With a market cap of nearly $1.1 trillion, Bitcoin reigns supreme as the king of cryptos. It's a truly staggering achievement as Bitcoin is now larger than some of the biggest companies in the world including Meta Platforms (formerly Facebook) and Tesla.  
Bitcoin, the king of cryptocurrency, reached a new all-time high of $68,919 on November 9, surpassing an earlier record of $66,000 achieved in October. So large is its influence that it raised the entire cryptocurrency market to beyond $3-trillion earlier in November.  
Bitcoin has the advantage of being the oldest digital coin; five years ago a single bitcoin was worth about $700. The cryptocurrency is being seen as a legitimate asset, even being used as legal tender by companies and countries alike. It should be noted that the entire crypto market is prone to extreme volatility; Bitcoin suffered a disastrous low of $29 789 in July, from a high of $58 000 experienced in May 2021.   
Ethereum (ETH) – $4,369.40,$514-billion

 
Ethereum, the world's second-oldest crypto, ranks as a distant No. 2 to Bitcoin. Its price, at a record high of $4300, makes it more attainable and it has a huge market cap of more than $510 billion. It may be half the size of Bitcoin but Ethereum is much more than a cryptocurrency.  
Unlike Bitcoin, ether is a blockchain platform that supports smart contracts that can be used in a wide range of real-world applications such as developing the now popular non-fungible tokens (NFTs). Its developers are working on Ether 2.0, which when launched, will make transaction speeds vastly quicker, increasing its price and value.   
Binance Coin(BNB)$638.71, $106,731,948,245

 
Binance is the world's biggest cryptocurrency exchange so naturally, its Binance Coin will be highly popular; It's currently No.3 on the market with a price of $626 and a huge market cap of $96 billion.  
Binance Coin traders can receive discounts and pay for services using tokens. Interestingly, each quarter, the company creates scarcity in the market by removing millions of coins. These so-called burns, reduce the existing coin supply by 100 million which increased the value of its coin and creates huge buy/sell opportunities.   
Tether (USDT)

$1.00$72,594,627,614

 
One of the most interesting developments in the crypto market is the launch of Tether; a "stablecoin" that ranks as the No. 4 most popular cryptocurrency with a market cap of $73 billion.   
Unlike other cryptos, Tether's value is tied to the US dollar, making it an enticing asset for crypto and forex-traders alike.  
Think of it as a "crypto-dollar"; while other cryptocurrencies can fluctuate widely in value, tether's price is usually the equivalent of $1. The system isn't perfect and the value hasn't always remained consistent and traders question whether the supply can be maintained, linked as it is the USD.  
 Traders are using tether to buy cryptocurrencies, as an alternative to the US dollar. This provides relative safety and stability in an otherwise turbulent market.   
Earlier in November, the US Treasury Department announced it would investigate and address the risks posed by stablecoins such as Tether.  
Solana(SOL)

$207.36, $63,070,306,361

 
The price of Solana's SOL token has skyrocketed in 2021, pushing its market cap to $65 billion. Solana's price has soared more than 15,000% this year, making it one of the biggest increases in the market yet.  
Solana boasts unique blockchain technology capable of processing transactions even faster than Ethereum, the world's second-largest cryptocurrency.   
Its growth and technology pair together well, offering the potential for the cryptocurrency to grow hugely as seen in the past two months. Its ease of use and lower fees make it an attractive proposition for buyers.  
Solana's recent performance is impressive, and it stands apart from rivals by showing growth and potential.  
With thousands of cryptocurrencies now on the market, it is remains to be seen whether Solana can maintain its upward momentum.  
Top 10 cryptocurrencies: Price and market cap  
1 Bitcoin (BTC) $58,214.16, $1,098,936,106,659  
2 Ethereum (ETH) $4,369.40, $514,086,114,671  
3 Binance Coin (BNB), $638.71, $106,731,948,245  
4 Tether (USDT) $1.00 $72,594,627,614  
5 Solana (SOL) $207.36, $63,070,306,361  
6 Cardano (ADA) $1.66, $55,073,181,124  
7 XRP (XRP) $1.04, $49,102,173,438  
8 Polkadot (DOT) $39.08, $38,526,031,413  
9 USD Coin (USDC), $1.00, $37,216,618,855  
10 Dogecoin (DOGE), $0.2184, $28,891,531,27  
Should you invest in crypto?     
In short, there has never been a better time to buy crypto. The profit potential is staggering, and its growth has attracted many mainstream retail and institutional investors.     
It should be noted however that crypto, such as Bitcoin, is one of the most volatile assets in the financial markets. As its performance in 2021 has shown, it can just as easily hit $68,000 in days as it could tumble back to $29,000.     
Fortunately, trading Bitcoin with a licensed broker, such as CMTrading, offers a wide range of unique advantages to both trading beginners and experienced investors.     
For example, one of the benefits offered to CMTrading clients is access to powerful leverage, allowing for high returns, even with a small first investment.     
Discover more opportunities with an award-winning broker. Join CMTrading, the largest and best-performing broker in Africa.     
Follow CMTrading on Facebook, Twitter, Instagram, LinkedIn, and YouTube.