CMTrading gives back to the community: Giving local kids a chance to go for goal! 
At CMTrading we believe in giving back to the community and this summer, local South African kids will be able to take part in Fives soccer tournaments they might not otherwise be able to through our social soccer team – Accelerate Futbol.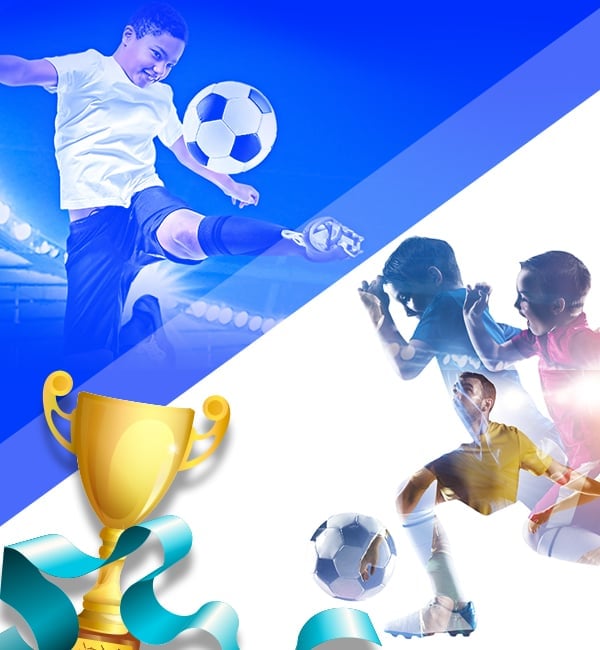 "Our children are our greatest treasure. They are our future" – Nelson Mandela.  
Those words have never been truer than in today's post-pandemic reality. At CMTrading we believe in giving back to the community and what better way than to put smiles on the faces of some talented youngsters in South Africa.  
We help talented kids enjoy awesome soccer as part of our Accelerate Futbol social soccer team. The children will take part in an upcoming tournament on November 27-28 in picturesque Camps Bay, Cape Town as part of 14 teams participating in the Legends 5v5 Tournament. What's more, South Africa's Dricus Du Plessis, EFC champion and UFC hopeful, will be in attendance to share valuable life experiences with the children.  
We've provided our soccer hopefuls with awesome gear, the opportunity to engage with other children and most importantly have fun.  
Daniel Kibel, CMTrading CEO, said: "At CMTrading we believe in giving back to the community. This summer, local South African kids will be able to take part in Fives soccer tournaments they might not otherwise be able to through our social soccer team – Accelerate Futbol.    
"We believe that trading is for everyone and if there's anything we can do to help someone have the best possible trading journey we will. Helping others succeed is important to our brand – our clients' success is our success. 
"We wish to do our part in helping these children have a better future and most importantly have fun. Go Accelerate Futbol, make us proud!" 
Zihaad Israel, CMTrading's South Africa Regional Manager, shares his thoughts on Accelerate Futbol and more:  
Q: Why create a social soccer team? How do you hope to help those in need?  
"Many people in South Africa are struggling and we as a company want to do our part in helping those in need. There are a lot of kids from underprivileged communities throughout South Africa. We wish to give back to the community. We started this initiative as not only is football a passion of mine but it's also the world's biggest sport.   
"We want to afford kids the opportunity to play in football tournaments that they might not otherwise be able to participate in. It's all about giving these kids this opportunity. 
Easiest commodity to trade? It's coffee! 
"So, there are kids that play for SAFA (South African Football Association) affiliated clubs, but they only play within their local communities, and don't often get the chance to play in social Fives tournaments. This football tournament is happening in Camps Bay, one of the most popular, glamorous tourist destinations in South Africa. It's such a beautiful environment that most of these kids are not afforded the opportunity to experience it."   
Q: Tell us more about the tournament  
"The tournament is called Legends 5v5 and it's not a SAFA-affiliated tournament; the format is 5 players per side. Legends have about 14 teams who are entering throughout the Western Cape. I've come on board to put together an awesome group of highly talented kids.   
"We're going to be playing under the banner of 'Accelerate Futbol' powered by CMTrading.  We have two teams which are entered in the under 10 and 12 age groups. Ultimately, we're here to have fun over two days. And hopefully, win the tournament!  
Get the best Forex trading app  
Q: What's the importance of giving back as a brand?  
"At CMTrading we see ourselves as the leading broker on the African continent. We've been around in South Africa since 2012. Whereas other brokers have fallen by the wayside we have stood our ground.  
"We want to create an impact in these kids' lives. The idea is for this not just to be a once-off but a stepping stone to something bigger and better. We want to assist these kids not only on the football pitch but in other aspects of their lives by affording opportunities in terms of extra academic classes. We hope to bring along some tutors and mentors to give them the best possible chance at a better future. And it's all starting with this local tournament. We're bringing our brand ambassador Dricus Du Plessis who is an EFC champion and currently fighting in the UFC. He'll share his winning mentality with the kids which will be especially useful in the group stages.  
"Overall, we want to create a lasting impact on these kids' lives, not just in football but in their home lives too, so they can grow up to be well-rounded, educated leaders of the country someday."  
Easy way to trade Crypto – download our trading app  
Q: How important is financial literacy?   
"It's extremely in today's digital age; financial literacy is the cornerstone of, well everything to be honest. It affects all areas of your life. It affords you access to tertiary institutions. It will help you start a business one day. If you're financially literate, you can join the new age of cryptocurrency, and the faster the world grows the more financial literature will become critical to success."  
Q: Can anyone become a trader? Isn't it a lot of work?   
"Absolutely. How long does it take to become a doctor, engineer, architect, or pilot? It takes years and of studying and hard work to become a professional in those fields. You can't expect to be a successful trader overnight. It takes hard work, practice, discipline, and patience. However, absolutely anyone can become a successful trader provided you put in the work. You need to study to have a sound risk management strategy. It's the cornerstone to becoming a successful trader."  
Q: Why choose CMTrading over other brokers?  
"To make a success in the financial markets you need to partner with the right broker. One that is established and has a longstanding reputation of trust. When you are investing money, you want to ensure that your funds are safe. You need peace of mind knowing that you're with a broker who isn't going to disappear with your hard-earned funds.   
"We've been around since 2012 and have a great relationship of being a trusted broker in Africa. We ensure that our clients are paid on time. We provide excellent service and never trade against clients by any means or form. Your success is our success. Most importantly, we are fully regulated by the FSA and FSCA. We have a physical office in Johannesburg as well as other countries throughout the world."   
Q: Advice for those on the fence about trading?  
"Given the current global economic climate, many people have lost their jobs and are continuing to suffer economic hardships. People are struggling; the inflation rate is high and earnings are not matching escalating inflation. The middle class is struggling, and it's gotten to the point where millions are seeking a source of additional income. Online trading allows you to earn extra and provide for your family.   
"You don't need much startup capital. You do not need to rent premises. You won't have the headaches of employing staff. Unlike other businesses, you don't need capital for resources such as advertising. You only need time, a good internet connection and or PC/laptop and your mobile phone. You're also able to trade 24/7; if you make a profit, you're allowed to withdraw your funds within 48 hours. Given the vast potential of the financial markets, it beats all other income-generation opportunities out there. What's more, we'll be there to guide you every step of the way. Start your trading journey today with a trusted, regulated broker."  
Trade the easy way     
Join CMTrading, the largest and best-performing broker in Africa, and discover more opportunities with an award-winning broker. Register here to get started      
Follow CMTrading on Facebook, Instagram, LinkedIn, Twitter, and YouTube.