Investing in crypto altcoins: Is 'memecoin' Shiba Inu a good buy? 
There are many altcoins eager to get their share of the rising cryptocurrency market. Here is all you need to know about cryptocurrency Shiba Inu.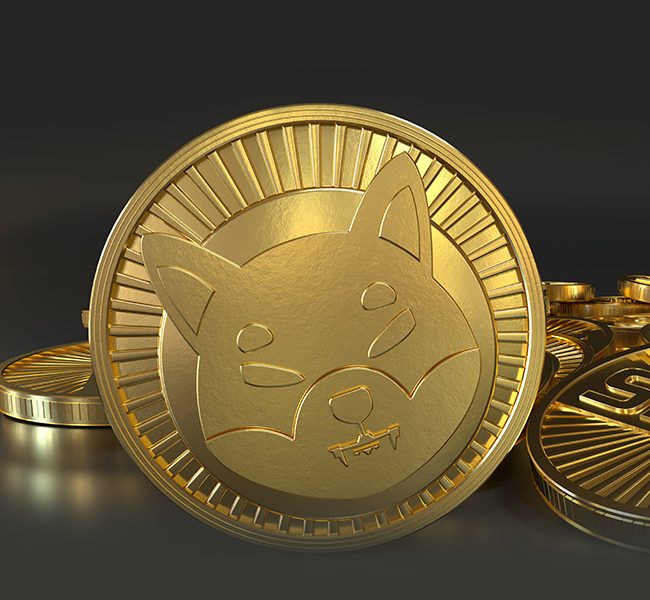 It's been a long road, but the world of cryptocurrency trading has finally reached a tipping point as dozens of new digital coins have been launched in 2021.  
While crypto king Bitcoin still has the lion's share of the market, it is important to note that rivals, called altcoins, are steadily increasing in popularity.  
Today, we look at the meme that became a digital currency – the Shiba Inu coin.  
Investing in crypto altcoins: Is safemoon a good buy? 
What is the Shiba coin?  
Like its rival Dogecoin (DOGE), Shiba Inu has gained in popularity as a self-proclaimed memecoin (Crypto that's referred to as a joke asset). Shiba Inu has gained more than 5,130,000% since it made its debut in August 2020, trading at $0.00000000051 per coin.  
To put this in perspective, an investment of $100 made back then would have an incredible value of $1.6 million today. Shiba's user base has seen a significant increase to more than 585,000. The digital currency joins the new line of memecoins made popular by early adopters pushing the coin via social platforms  
Quick Stats:   
Current price: $0.00002826  
Market cap: $14,079,102,753  
Market rank: 12   
All Time High: $0.00003791 (May 2021)    
How it works  
Shiba Inu has been sourcing in popularity since it launched its decentralized exchange, ShibaSwap, in July 2021. This platform allows holders to stake their coins to earn interest; the idea is to encourage investors to hang onto their coins for longer periods, stabilizing prices.  
Want to take advantage of crypto? Trade the easy way 
Unlike other assets, crypto can be heavily affected by rumours and speculations via social media. Earlier this year Bitcoin saw major rises and dips all due to announcements on social media. Similarly, memecoins are even more affected by social media; On October 18, Shiba Inu soared due to a social-media post from Tesla Founder and CEO Elon Musk, with tokens increasing by more than 10% in 24 hours.  
 Trade Bitcoin the easy way – sign-up today  
Is Shiba coin safe?  
Like its memecoin rival Dogecoin, Shiba adds entertainment value to the crypto ecosystem while remaining a meaningful way to invest.  
Memecoin investing has high risks and some high returns. They operate by the principle of the social network effect; these coins are pushed via social media by a loyal fanbase, many of whom are early adopters, to generate a buzz online, attracting buyers and pushing the price of the coin. We've already seen the power of this approach with Dogecoin grabbing its place among the top 10 cryptocurrencies and having a $33 billion market capitalization.  
Shiba Inu has likewise gained popularity using a similar approach and is proving to be a worthy competitor to DOGE. 
However, the same methods that can propel price momentum can also be devastating for buyers. Shiba is directly affected by social media, posing a huge risk for investors.  
While it's always possible for any asset to become a long-term winner in the cryptocurrency space, investors should tread cautiously. Tokens that are soaring in value today could be a short-term consideration. With memecoins, a personality and/or prominent businessperson (I.e., Elon Musk) could suddenly withdraw support causing prices to drop rapidly.  
 If a cryptocurrency sees its adoption increase, not just through its trading volume, it will become a strong candidate for delivering returns for its holders.  
Should you invest in crypto?  
In short, there has never been a better time to buy crypto. The profit potential is staggering, and its growth has attracted many mainstream retail and institutional investors.  
It should be noted however that cryptocurrencies, such as Bitcoin, are among the most volatile assets in the financial markets. As Bitcoin's performance in 2021 has shown, it can just as easily hit $60,000 in days as it could tumble back to $30,000.  
Fortunately, trading crypto with a licensed broker, such as CMTrading, offers a wide range of unique advantages to both trading beginners and experienced investors.  
For example, one of the benefits offered to CMTrading clients is access to powerful leverage, allowing for high returns, even with a small first investment.  
To sweeten the pot, traders can magnify their trading profits by 500% with a leverage ratio of up to 5:1 on all cryptocurrency pairs.  
Discover more opportunities with an award-winning broker. Join CMTrading, the largest and best-performing broker in Africa.  
Follow CMTrading on Facebook, Twitter, Instagram, LinkedIn, and YouTube