Investing in crypto altcoins: Is SafeMoon a good buy? 
There are dozens of new crypto assets on the market. Here's all you need to know about cryptocurrency SafeMoon.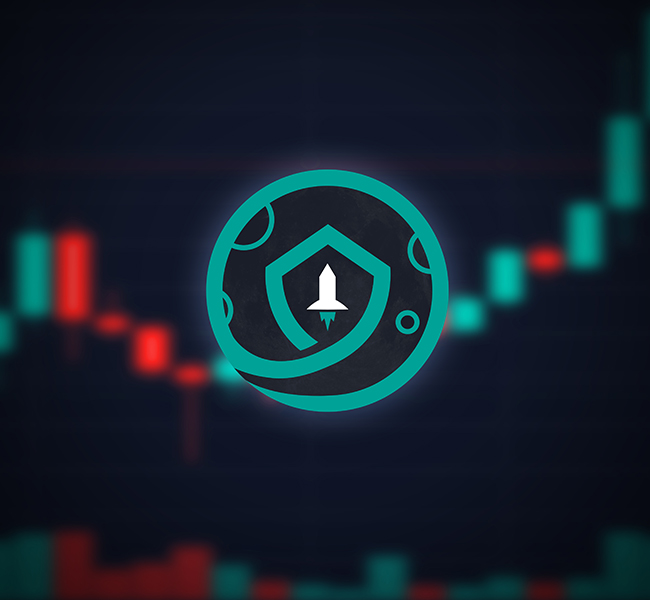 The cryptocurrency market has grown tremendously in 2021, with dozens of new crypto assets and coins, called altcoins, being launched.  
This in turn has led to thousands of new crypto traders, many of whom are from Africa, eager to get their share of a market now worth $2 trillion.  
While Bitcoin, Ethereum, and XRP have been players in the market for years, many crypto traders are snapping up altcoins for the cheaper price point.  
Today, we look at one such digital altcoin – SafeMoon.  
What is SafeMoon? 
SafeMoon Protocol was launched in March 2021 and at the time of writing has already gained more than 2 million buyers. It's a community-driven decentralized finance (Defi) token; its creators wanted a digital coin that would ensure safe gains for traders and long-term success. Unlike other coins holders earn passive rewards over time and there are penalties (I.e., a 10% fee) to discourage selling.  
SafeMoon is also the fifth-most-visited crypto on CoinMarketCap, a major price-tracking cryptocurrency platform.  
Quick Stats:  
Current price: $0.000001  
Market cap: $1,090,914,772 
Market rank: 211  
All Time High: $0.00001399 (April 2021)  
 Want to take advantage of crypto? Trade the easy way 
How it works  
Unlike other coins, SafeMoon rewards investors who hold onto their tokens. This long-term approach is unique within the crypto market. 
SafeMoon has three core functions – Reflection, LP Acquisition, and Burn.  
Reflection  
Static rewards referred to as 'reflection' are given to holders to correct the issues with crypto mining rewards. One of the issues new cryptos face is early adopters selling their coins, devaluing the price. A reflection reward is conditional on the volume being traded. It encourages those holding tokens to collect higher payments based on their total tokens owned.  
Early adopters of crypto earn more rewards for their mining efforts than latecomers as the reward value decreases over time. SafeMoon's approach however aims to mitigate that problem.  
LP Acquisition  
SafeMoon uses an automatic liquidity pool that it claims creates a solid price floor for both buyers and sellers, promoting long-term stability. One of the more unusual features of SafeMoon is the penalty for selling coins; the smart contract charges a 10% fee for each transaction with 5% of the fee split among existing holders, to encourage investors not to sell their tokens.  
According to the company, the goal is to prevent large dips when buyers sell coins en masse, thus keeping the price from fluctuating as much.  
Manual Burn  
Most cryptocurrencies use a process called 'token burning' which removes tokens from circulation to create scarcity. SafeMoon uses manual burns instead of a continuous process. This can be beneficial for long-term investors and the burns can be announced ahead of time and tracked, giving the crypto a certain amount of transparency in an otherwise volatile market.  
Trade Bitcoin the easy way – sign-up today 
Is SafeMoon safe?  
Like any tradable asset, cryptocurrencies carry a certain amount of risk, but SafeMoon is one of the riskiest out there. It has the same issues most cryptocurrencies face – most businesses do not accept cryptocurrency at all, which limits the potential of SafeMoon, and other new coins.  
SafeMoon uses the Binance Smart Chain, which operates differently from decentralized ecosystems used by larger rivals Bitcoin and Ethereum.   
Another red flag for the abundance of altcoins out there is buyers' safety. Security company CertiK performed an audit on SafeMoon and found a major vulnerability that could put SafeMoon investors at risk.  
SafeMoon's developers also manually reduce the number of coins in circulation, increasing scarcity and driving up its price.  
Should you invest in crypto?  
In short, there has never been a better time to buy crypto. The profit potential is staggering, and its growth has attracted many mainstream retail and institutional investors.  
It should be noted however that cryptocurrencies, such as Bitcoin, are among the most volatile assets in the financial markets. As Bitcoin's performance in 2021 has shown, it can just as easily hit $60,000 in days as it could tumble back to $30,000.  
Fortunately, trading crypto with a licensed broker, such as CMTrading, offers a wide range of unique advantages to both trading beginners and experienced investors.  
For example, one of the benefits offered to CMTrading clients is access to powerful leverage, allowing for high returns, even with a small first investment.  
To sweeten the pot, traders can magnify their trading profits by 500% with a leverage ratio of up to 5:1 on all cryptocurrency pairs.  
Discover more opportunities with an award-winning broker. Join CMTrading, the largest and best-performing broker in Africa.  
Follow CMTrading on Facebook, Twitter, Instagram, LinkedIn and YouTube