Trading crypto altcoins: Is Polkadot coin a good buy? 
Polkadot is a new cryptocurrency that is quickly gaining popularity. Find out all you need to know about this alternative crypto.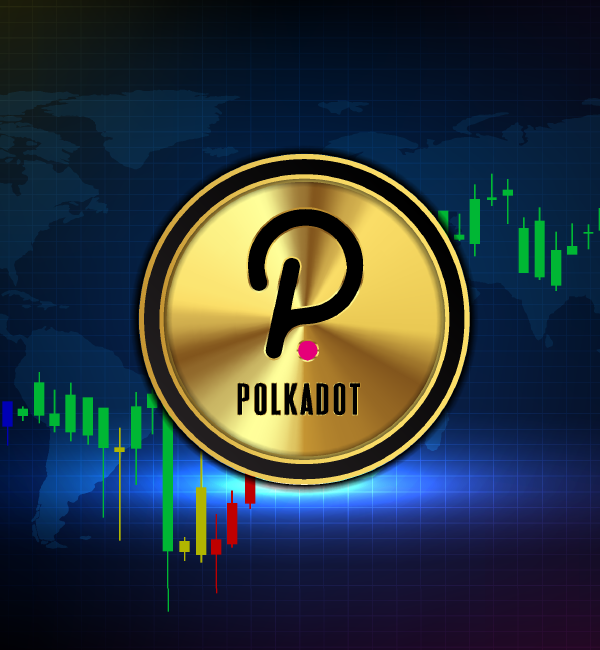 November 2021 has been a great month for crypto traders so far; Bitcoin reached an all-time high of $68,000 and the entire cryptocurrency market reached a staggering $3 trillion market cap.  
What's behind the push? The world of cryptocurrency is finally receiving legitimacy as many companies are using and have plans to utilize digital coins.  
Trade Bitcoin the easy way – sign-up today 
This increase in legitimacy has led to dozens of new digital coins and assets exploding onto the market in 2021. While Bitcoin still holds the status of crypto king, many rivals, called altcoins, are increasing in popularity.  
One interesting digital currency that has grabbed billions in market value since its launch is Polkadot (DOT).  
Today, we look at Polkadot, explain how it works and share valuable trading advice.  
What is Polkadot?  
Unlike other crypto assets, Polkadot is a unique software platform rather than a traditional digital currency.  
Like other cryptocurrencies, Polkadot utilizes a decentralized system and is transparent in how it works. Since everyone mining and trading on the Polkadot network has a say in how the blockchain is managed, it presents a rare opportunity for security when shifting sensitive data.  
DOT coin hit an all-time high of $55 on November 4, a staggering 465% YTD (Year to date). The crypto price has been soaring recently as it launched an upgrade that will allow a parachain auction (an individual blockchain on the Polkadot system).  
Investing in crypto: What is Solana? 
Parachain auctions allow DOT developers to register projects and get funding from prospective investors. These auctions create an environment for new crypto projects, which will increase competition in the market.  
The crypto has climbed the ranks and at $45.44 billion is currently the number 6 coin in terms of market cap.  
Quick Stats: November 18       
Current price: $40.94  
Market cap: $65.4 billion    
Market rank: 8    
All-Time high: $55 (Nov 4)    
Polkadot 6-month performance:  
How does Polkadot work?  
To understand Polkdot you need to familiarise yourself with two key concepts – interoperability and sharding. 
Most blockchains operate independently of each other; if you wanted to swop Bitcoin for Ethereum, you'd need a 3rd-party centralized service to do so.  
Polkadot however allows for what it calls "trustless communication" between blockchains. This is a potentially disruptive force in the world of decentralized finance (DeFi) as traders will not need to rely on third-party platforms and avoid their inherent fees.  
Similarly, sharding is also a major disruptor in crypto trading; it is a partitioning technique used in blockchain databases to increase scalability and the rate of transactions per send.  
Polkadot's sharding allows multiple blockchains to work together, splitting the workload and avoiding bottlenecks. Currently, Polkadot states it can handle 1000 transactions per second (TPS) though it has promised, when fully operational, to be able to handle well above 1,000,000 TPS. If achieved, it will be the fastest TPS in the cryptocurrency industry.  
Is Polkadot coin safe  
Another attractive proposition for Polkadot is its partnership with Chainlink (LINK), for traders to use its Oracle network. This provides a way for traditional trading data to interact with crypto; Data such as stock price feeds can be stored on a permanent, unchangeable ledger.  
Major partnerships such as this are enticing for investors and give the entire asset more security. Polkadot has also launched on crypto platform Ankr (ANKR) StakeFi. The unique partnership allows DOT holders to stake their coins and earn rewards through the Ankr platform. This allows DOT traders to generate passive income and long-term returns, extremely rare for cryptos, from holding onto their DOT tokens.  
Investing in crypto altcoins: Is safemoon a good buy?  
Should you invest in Polkadot?  
Polkadot technology has the potential to upend current blockchain systems. Investors, however, may need to be aware that Ethereum, the second-biggest crypto by market cap, has similar technology and has been on the market for far longer.  
Ether 2.0, when launched, could lead to a drop in the price of DOT as Ethereum fees become cheaper and transaction speeds increase.  
Polkadot also faces stiff competition from other rising crypto stars such as Cardano (CRYPTO: ADA) suppressing the price of DOT.  
Investing in crypto altcoins: Is memecoin Shiba Inu a good buy    
Polkadot offers real-world use cases and solves important problems facing blockchains and when fully implemented will help all crypto traders. Another boon is the long-term potential for above-average returns.  
Cryptocurrency is inherently volatile and prone to wild swings on mere rumours; Dogecoin soared 12,000% earlier in 2021, powered by the hype on social media. By November, the meme-coin has lost 50% of its value.  
With thousands of cryptocurrencies now on the market, it remains to be seen whether Polkadots can keep its upward momentum.  
Polkadot should be on your watch list.