Earnings season: South Africa's JSE hits highest level in years 
South Africa's Johannesburg Security Exchange (JSE), closed at a new record high on November 15.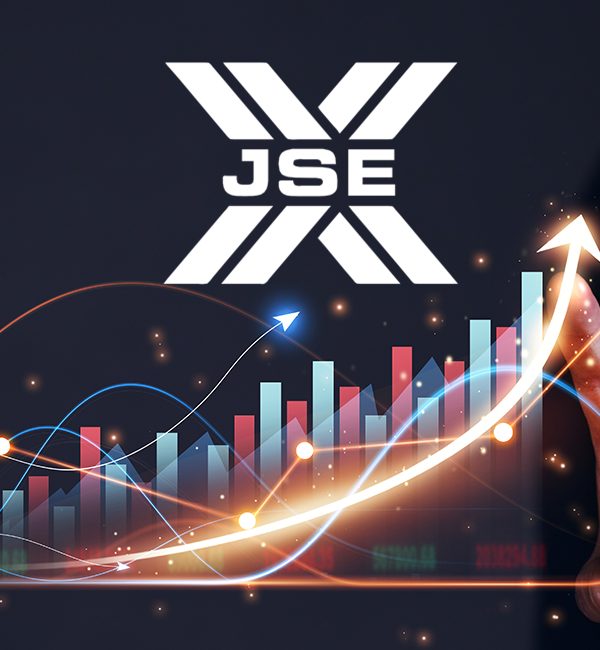 South Africa's Johannesburg Security Exchange (JSE), closed at a new record high on November 15.  
The JSE, Africa's largest stock exchange, closed at 70,091 points on November 15, after nearly reaching the milestone 70,000 mark earlier in November.  
The JSE was buoyed by luxury brand Richemont on November 12 and retail conglomerate Shoprite reported a good quarter despite devastating riots.  
Luxury brand Richemont adds millions to JSE  
Richemont (JSE: CFR) hit a new 52-week high to become the second-best performing Top 100 stock on the day, closing almost 10% up at R230.34. By November 16, its share price is R231.15 while the company is up 71.71%.  
The company, owned by South African billionaire Johann Rupert, added around R100bn in market value on November 12 alone. Its share price rally was boosted by superb half-year results and enhancements to its online sales platform; the company is in talks with the ecommerce platform Farfetch, which could drastically boost sales.  
Shoprite Group survives looting, posts great quarter 
Retail titan, Shoprite Group (JSE: SHP), ended the day as the top-performing stock, after surging almost 7% to a 52-week high; it closed at R197.80 per share on November 12 to trade at R203.50 by November 16. The company is up 55.38% YTD (Year to date).  
The company revealed market share gains and sales in its core 'Supermarkets RSA' sector, growing 11.6% for the first quarter (ending September 2021).  
Trade the best brands in the world 
The Supermarkets RSA segment makes up about 80% of sales from business comprising some of the biggest stores in South Africa; USave, Shoprite, Checkers, and Checkers Hyper stores all grew market share over the quarter.  
The group's fortunes are in stark contrast to the mayhem of the July riots experienced in KwaZulu-Natal and parts of Gauteng. The looting affected 135 supermarkets and 54 of the Shoprite Group's LiquorShops.  
Another contributor to the JSE milestone was platinum specialist Northam Holdings (JSE: NPH) which closed 2.41% firmer at R221.20. Northam is trading at R225.58 on November 16 and is up 3.57% YTD.  
Pushing the USD/ZAR  
The rand was also trading firmer on Monday (+0.79%) at around R15.25 to the US dollar.  
Trade Forex in South Africa the easy way 
The rand is trading firmer against the USD on November 16 at R15.2350, as traders await the South African Reserve Bank's monetary policy decision due on November 18.  
The currency was boosted by improving global sentiment as Chinese economic data eased concerns about a slowdown affecting the world's second-largest economy.  
Local investors are eagerly awaiting domestic inflation data and retail sales data set to be released on November 17 by the South African Reserve Bank's (SARB) monetary policy committee meeting.  
Both the JSE and the rand have lifted following the country's new Finance Minister, Enoch Godongwanas, medium-term budget policy statement in which he committed to curbing government spending.  
Red flag: JSE exodus  
Despite a great November to date, many analysts are alarmed by the significant drop in the number of listings on the JSE. Over the past decade, listings have fallen to 331 (-16%), a far cry of the 850 companies listed during JSE's peak in the 1990s.  
One main concern is that there's little appetite among investors to trade anything but the top-performing stocks on the JSE. Share prices of smaller companies have continued to slide.  
Trade the easy way      
Join CMTrading, the largest and best-performing broker in Africa. Register here to get started and discover more opportunities with an award-winning broker.  
Follow CMTrading on Facebook, Instagram, LinkedIn, Twitter, and YouTube.  
Prices are accurate at the time of publishing.