Bitcoin trading: Profit from cryptocurrency movements with CFDs 
Since its inception back in 2008, Bitcoin has managed to skyrocket and grow both in value and popularity. Now, Bitcoin and most major altcoins have been made into tradable assets with CFDs, which means that traders can speculate on their price and profit from their momentum without buying them on an exchange. 
Bitcoin trading and interest in the cryptocurrency markets in general has exploded this year due to the massive rally, which saw Bitcoin reach the $60,000 mark by mid-April.  
Rampant volatility is the status-quo across the cryptocurrency space as prices can fluctuate rapidly throughout the day, but even then, no one could expect such incredible gains in such a short amount of time. What everyone could anticipate, however, was that it would crash again, but Bitcoin is still holding around $50,000. 
Therefore, early Bitcoin holders and investors are undoubtedly millionaires by now,
but it's important to note that there is still profit to be made in the cryptocurrency markets.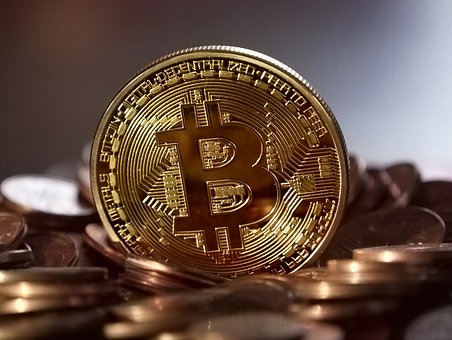 Traditionally, cryptocurrency investors will buy their cryptocurrency of choice through an exchange; simply put, they exchange their national currency in order to buy cryptocurrency units, which are then stored to a digital wallet for safekeeping. The end goal, of course, is to wait until the price of the cryptocurrency rises in order to sell it back for a profit.  
However, now that Bitcoin and other cryptocurrencies such as Ethereum, Litecoin and Ripple are available for trading through CFDs (contracts for difference), traders can take advantage of cryptocurrency price swings and profit even when prices are dropping.  
What are CFDs? 
CFDs or Contracts for Difference are financial derivatives that mirror the price of the underlying asset. When you enter a CFD trade, you agree to pay your broker the difference in the price of the underlying asset when the position is closed and vice versa.   
In short, if you open a position in Bitcoin CFDs with a broker, you are just speculating if the price will go up or down. If your speculation turns out to be accurate and the market moved in the direction of your position (long or short), you can close the trade and realize your profits.  
It's important to note here that as soon as you open a Bitcoin CFD trade, your equity will continue to fluctuate as the price of Bitcoin rises or falls until you close your position.  
Advantages of CFDs 
As we already mentioned, CFD trades can be opened as long or short. Going long or buying a CFD means then you believe that the underlying instrument, in this case Bitcoin, will appreciate in value. If it does rise in value after you entered the contract, you can close it anytime in order to realize your profit.  
On the other hand, you also have the option of going short, or selling the contract. By opening a short position, you stand to profit if the price of Bitcoin drops. 
As you can imagine this is a unique advantage available exclusively to CFD trading as CFD traders can make profitable trades regardless if prices are rising or falling. 
In fact, when opening a position, CFD traders can customize their trades and opt to open a position automatically as soon as market has made a significant upward or downward movement and even close the position automatically as soon as the predetermined profit target has been achieved. 
Being able to generate returns regardless of market direction is incredibly advantageous, but perhaps the most advantageous aspect of CFDs is that they are traded on margin, which is commonly referred to as leverage.  
Margin allows traders to buy contracts with just a small fraction of the total cost of the position. Therefore, when you trade Bitcoin on CFDs you can buy or sell a significantly larger amount than your invested capital can cover. As such you can take advantage of higher profit potential. 
With a 5:1 leverage ratio offered by CMTrading for Bitcoin CFDs, a trader with an account size of $1,000 would be able to open a position valued at $5,000 and enjoy higher exposure to the market as well as higher returns.  
Leverage is incredibly useful, but trading on leverage also increases downside risk, therefore a risk management strategy is crucial for consistent results. 
In order to speculate on the future direction of the Bitcoin market, you need to familiarize yourself with the forces that can have an impact on its price. 
First and foremost, you should consider the dynamics of supply and demand. Similar to other tradable commodities such as gold or oil, Bitcoin will rise in value during times of positive investor sentiment, while negative developments can cause investors to sell, which will cause the price to dip lower.  
Since Bitcoin's supply is finite – only up to 21 million Bitcoin will ever be available – demand will always have profound effects on its value. 
In terms of what can affect investor sentiment, you need only to look at the headlines. Any positive or negative developments around the cryptocurrency markets will likely cause demand to rise or fall and prices will reflect this. 
Therefore, Bitcoin traders need to keep abreast of all cryptocurrency news and developments across the world as well as integration and regulation updates by various payment providers.  
Discover more opportunities with CMTrading       
CM Trading offers more than 150 tradable assets including the most popular cryptocurrencies available in the financial markets. CMTrading clients get access to a wide range of financial instruments, exceptional trading conditions and robust safety and security under the auspices of the Financial Sector Conduct Authority (FSCA) in South Africa. 
Being a retail brokerage that specializes in CFDs (Contracts for Difference), CMTrading provides clients with unique advantages such as 5:1 leverage on all cryptocurrencies, which allows traders with smaller accounts to gain exposure to much larger positions. This translates to substantially higher profit potential, however, it should be noted that leverage also increases your exposure to downside risk. 
To help counter the downside risks associated with leveraged trading, CMTrading also offers negative balance protection, thereby guaranteeing that potential losses will never exceed a client's invested capital. 
If you are interested in learning more about how you can take advantage of price movements in the best-performing cryptocurrencies, Open your CMTrading account below to enjoy a unique offering of innovative services and diverse account types that is suitable for both beginner and experienced traders. 
Register here to get started today!