South Africa in lockdown: 'Level 4' a speed bump on the road to economic recovery  
 Poor market sentiment decreased production… we look at how South Africa's move to a higher level of lockdown will affect its economy.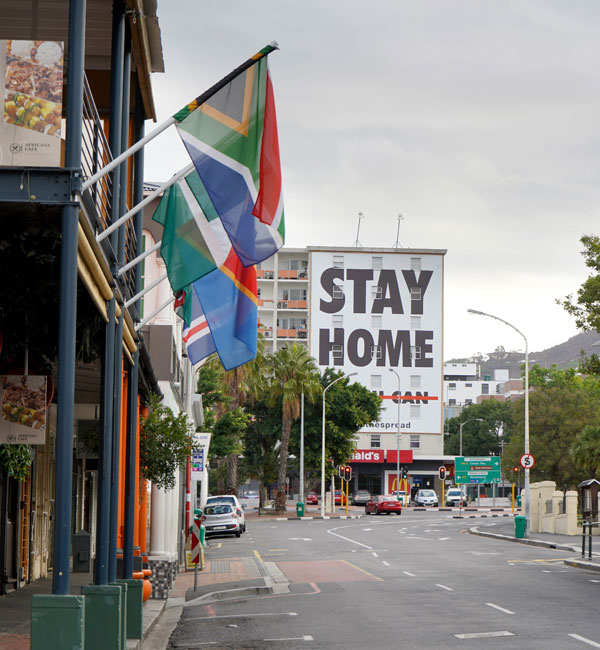 Despite global vaccine rollouts, the world remains in the grip of COVID-19 with many countries experiencing a "3rd wave" of the pandemic. South Africa is dealing with the double blow of escalating cases and slow vaccine rollout, causing the government to move the country to a higher state of economic shutdown as it implements "alert level 4" lockdown.  
We look at how South Africa's move to a higher level of lockdown will affect its economy.  
Moving to level 4  
South African President, Cyril Ramaphosa, moved the country to level 4, the nation's second-highest alert level, on June 27. This translates to an extended curfew, travel restrictions, reimposing a ban on the sale of alcohol and outlawing sit-down meals at restaurants.   
The nation's alcohol and hospitality industry, still recovering from bans placed in 2020, will be the hardest hit.  
Though the government has stated that the heightened alert level would be reviewed in two weeks, many sectors will be affected for the duration.  
Slowing economic growth  
The economic shutdown could not have come at a worse time; In May 2021, the South African Central Bank predicted that the country's gross domestic product would expand 4.2% this year. The economy has also grown more than expected during Q1 2021. A major contributor to the country's growth is its mining sector which is enjoying a boom in commodity prices.  
The new lockdown restrictions present a risk to the outlook though analysts will have to wait until the central bank's next monetary policy meeting on July 22 to see whether the bank revises its 2021 forecast.  
It is unfortunate that as the country's economy picked up steam it hit a huge speed bump along the road to recovery. However, it's not all doom and gloom…  
Adapting to change  
Despite the negativity surrounding the recession, the South African economy has shown remarkable resilience and an ability to adapt to change.  
The second wave of infections, which peaked in January 2021, was less severe than the first. This suggests that businesses and individuals have adapted to lockdown restrictions. In addition, economic reforms created by the government will be positive for growth and sentiment, provided the country can overcome its third wave and reopen its economy.  
Red flags – interest rate hikes, low consumer confidence  
Earlier in 2021, the central bank's monetary policy committee dropped the interest rates to a record low of 3.5% in order to provide much-needed economic relief.  
Sadly, as is the case in the USA, the low-interest rates cannot remain indefinitely as the central bank's quarterly projection model indicates two rate increases in 2021 and a key rate of 6.11% in 2023.  
Low consumer confidence  
Ongoing lockdowns and economic uncertainty have left many South Africans with a poor view of the local market. A report by Bloomberg showed that South African consumer confidence declined in Q2 due to the Government ending increased social welfare payments and its temporary relief measures for unemployed workers.  
A quarterly index measuring sentiment reports -13 in Q2 from -9 reported in the previous quarter.  
The third wave of the pandemic also coincides with rising food and fuel prices. Without renewed support from the government in terms of welfare and reducing unemployment, the economy could be in for a disaster.  
The June lockdown will be a big test for the South African government as its ability to curb the third wave will directly influence the economy. The country had a slow rollout of vaccines but has since ramped up local production and procurement.   
Discover more opportunities with CMTrading  
CMTrading offers more than 150 tradable assets including the top-performing currency pairs available in the markets. CMTrading clients get access to global brands, exceptional trading conditions and robust safety and security under the auspices of the Financial Sector Conduct Authority (FSCA) in South Africa.  
Being a retail brokerage that specializes in CFDs (Contracts for Difference), CMTrading provides clients with unique advantages such as powerful leverage, which allows traders with smaller accounts to gain exposure to much larger positions. This translates to substantially higher profit potential; however, it should be noted that leverage also increases your exposure to downside risk.  
While leverage typically adds a certain degree of risk to any investment, CMTrading also offers negative balance protection, thereby guaranteeing that potential losses will never exceed your invested capital.   
If you are interested in learning more about how you can take advantage of price movements in currency exchange rates, commodities, or cryptocurrencies, you will find that CMTrading's unique offering of innovative services and diverse account types are suitable for both beginner and experienced traders.  
Start trading the financial markets today with an award-winning broker. Join CMTrading, the largest and best-performing broker in South Africa.