Netflix stock surges 14%, reverses subscriber slump 
Earnings season is once again upon us and already we've seen some amazing movements in the markets. Netflix traders and investors are smiling as the streaming giant released an excellent Q3 earnings report.   
The company reversed its huge subscriber losing streak and instead gained 2.4 million new subscribers, from a forecast of 1 million, in the third quarter of 2022. Netflix also generated nearly $500 million in free cash flow.   
The reversal is a welcome change for the struggling company and a boom for traders capitalising on the huge price movements the Q3 report generated.  
Today, we take a look at Netflix shares, and the company's performance in the past year and ask that all-important question – is the stock a buy, sell or hold?  
8 top stocks you shouldn't miss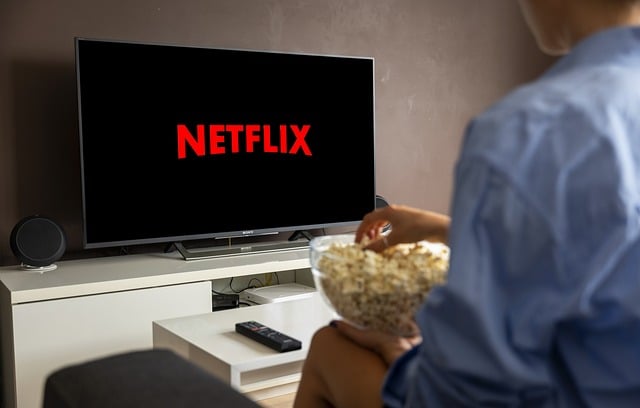 Great earnings report for Netflix  
Netflix saw its shares skyrocket more than 13% in after-hours trading on October 20.  
Revenue for the quarter grew 5.9% to $7.93bn, beating Wall analysts' projections. Profit of $3.10 a share also beat estimates.  
A strong line-up of hit programs attracted millions of new viewers in the third quarter. A new season of 'Stranger Things', one of the most popular TV series in the world, and the true crime drama 'Monster: The Jeffrey Dahmer Story', its second-most-popular English-language original series.  
Netflix used its moment in the spotlight to call shade on competitors; the company believes its rivals have combined operating losses of more than $10 billion compared to Netflix's operating profit of $5 billion year-to-date.  
In its Q3 report Netflix says it has higher engagement than its rivals:  
In the UK, Netflix accounts for 8.2% of video viewing – 2.3x Amazon and 2.7x Disney+.  
In the US, Netflix accounts for 7.6% of TV time, 2.6x Amazon, and 1.4x Disney + Hulu + Hulu Live.  
The company said in a letter to shareholders: "After a challenging first half, we believe we're on a path to reaccelerate growth. The key is pleasing members. It's why we've always focused on winning the competition for viewing every day. When our series and movies excite our members, they tell their friends, and then more people watch, join and stay with us."  
Don't miss out – Get Daily Trading Signals    
Budget subscriptions and ads  
Earlier in 2022, Netflix announced plans to change its subscription plans to grab a wider audience. The company plans to sell subscriptions at a lower $7 per month price from November 2022. The company believes that it can raise subscribers to 228 million by end of the year.  
Netflix added: "As we've been discussing over the past few quarters, improving our pricing strategy is an important near-term focus. We announced that we'll be launching an ad-supported subscription plan on November 1 in Canada and Mexico; November 3 in Australia, Brazil, France, Germany, Italy, Japan, Korea, the UK, and the US; and November 10 in Spain.   
 "Cumulatively, these 12 markets account for ~$140 billion of brand advertising spend across TV and streaming, or over 75% of the global market."  
Advertising revenue will be a major driver of revenue for the company.  
Stay up to date on the latest market news 
Netflix stated: "The reaction from advertisers so far has been extremely positive and we believe that more choice, especially for more price-conscious consumers, will translate into meaningful incremental revenue and operating profit over time.   
"That said, it's still very early days and, since we're keeping our existing plans ad-free, it will take us time to build up our membership base and the associated ad revenue."  
Is Netflix a buy?   
Netflix is experiencing a boom as its share price rises. Beating Wall Street estimates is great for any company reporting its earnings but it's especially good for Netflix as the company has been struggling in 2022. We've seen highs of $691 in November 2021 to lows of $166 in May 2022. At the time of writing, shares are around $240.  
Here's what CMTrading analysts have to say:  
Analyst consensus – Buy  
This is based on 30 analysts offering 12-month price targets for NETFLIX in the last 3 months  
Analyst price target:  
The average price target is $270.59 with a high forecast of $365.00 and a low forecast of $157.  
The average price target represents a 12.40% Increase from the last price of $240.73.  
Netflix said: Ultimately though, we believe some of our competitors will seek to build sustainable, profitable businesses in streaming – either on their own or through continued industry consolidation.   
"While it's early days, we're starting to see this increased profit focus – with some raising prices for their streaming services, some reigning in content spending, and some retrenching around traditional operating models which may dilute their direct-to-consumer offering. Amidst this formidable, diverse set of competitors, we believe our focus as a pure-play streaming business is an advantage. Our aim remains to be the first choice in entertainment, and to continue to build an amazingly successful and profitable business."  
Become a better trader – Join our webinars    
Future of the company  
As for the future of the company, Netflix stated that it will invest in gaming and advertising as a core of its business model.  
Netflix said: "There's no change to our capital allocation approach. Our priority is to continue to invest appropriately in our business for the long term, including new initiatives such as games and advertising, followed by selective acquisitions. After that, excess cash above our minimum cash levels (equivalent to roughly two months of revenue) will be returned to shareholders through share repurchases."  
Treat your trading like a business 
More company earnings are on the way  
The October earnings season is in full swing and many of the world's biggest companies will report their results, creating major trading opportunities.  
Full list of top stocks: Q3 earnings release   
Wednesday, October 19, 2022   
Tesla (TSLA) 22.65B / 698.98B     
Tuesday, October 25, 2022   
Alphabet A (GOOGL) 71.34B / 1.29T               
Twitter Inc (TWTR) 1.29B / 37.58B   
Wednesday, October 26, 2022   
Microsoft (MSFT) 49.86B / 1.75T           
Meta Platforms (META) 27.58B / 358.65B          
Thursday, October 27, 2022   
Apple (AAPL) 88.73B / 2.25T               
Amazon.com (AMZN) 127.76B / 1.17T   
Ready to start trading? Open an account today      
Join CMTrading, the largest and best-performing broker in Africa, and discover more opportunities with an award-winning broker. Register here to get started        
Follow CMTrading on Facebook, Instagram, LinkedIn, Twitter, and YouTube