Market winners: Netflix, Ethereum, MANA, and more!  
  Metaverse crashes, Netflix gets a boost, and crypto rallies… The start of February 2022 has been an interesting week for traders.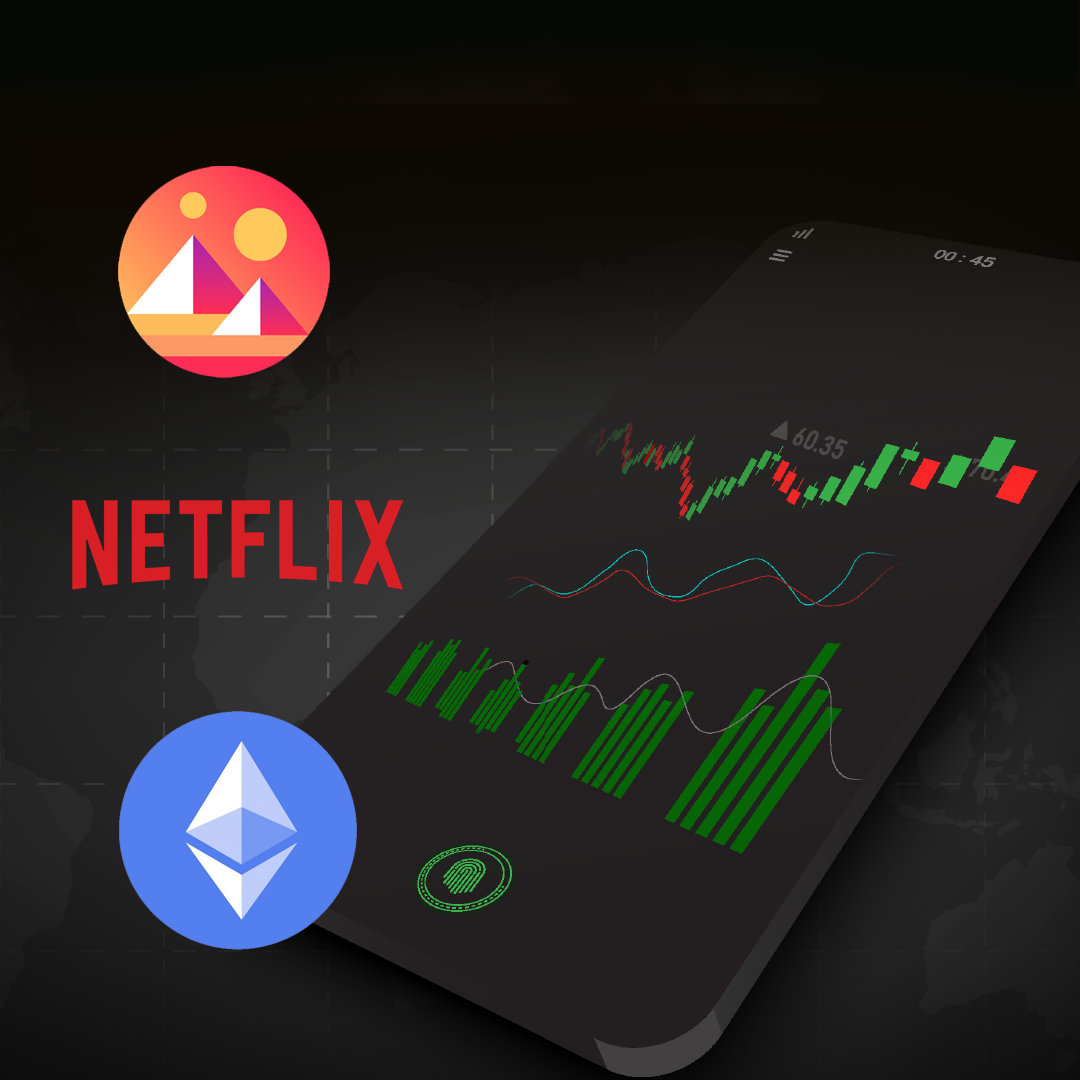 Metaverse delivered a disastrous quarterly report, losing billions and plummeting its stock. This however did not stop traders from buying the dip and the stock dropped by 20%.  
Netflix, despite dipping in recent months, received a boost from its co-CEO loading up on company shares. Ethereum traders enjoyed a boom as the cryptocurrency market experienced a rally.  
Today, we look at some market movers in February.  
How to become an online trader in 2022 
Most tradeable instruments weekly:  
XAGUSD 
Silver is one of the most traded commodities; prices are highly volatile due to fluctuations in supply and demand. Silver prices showed extremely high volatility in the final week of January yet settled on a mixed note. Despite the early boost, silver futures ended the week on a low note.  
Analysts forecast silver production will be below previous estimates, raising prices in 2022.  
ETHUSDMIN 
Ethereum ended the first month in 2022 by climbing higher as cryptocurrencies continue to rebound after a rough start to the year. Ethereum pulled back on   
February 2 after a three-day rally that drastically lifted the crypto. Crypto traders are hoping for stabilization which will draw more interest in the crypto market.  
FACEBOOK 
Meta Platforms, Facebook parent company, suffered a disastrous week in the markets, dropping 20% in value and losing billions.   
Meta Platforms saw its stock market value crash by more than $230bn on February 3, a record loss for the social media giant. Its shares fell by 26.4% after disappointing quarterly figures; FB fell from $322 on February 2 to a low of $237 by February 4.   
Meta Platforms drops 26%, loses $230bn: Is it worth buying the dip?  
Biggest percentage move weekly:  
Stock: NETFLIX 10.45%  
Shares of Netflix surged by 10% despite the streaming service being in decline for months. The catalyst behind the spike is a recent filing with the Securities and Exchange Commission revealing that co-CEO Reed Hastings added $20 million to his company stocks. This brings his total share count to nearly 5.16 million shares. This spurred others into purchasing the ailing streaming platform despite its recent disastrous quarterly subscriber miss.   
Commodities: COTTON 3.9%  
Cotton futures pushed this week to 126.74, the commodity's highest weekly close since July 2011. Some cotton manufacturers estimate that demand for cotton has increased by 50-60% and will continue to rise in the coming months.  
 The cotton price is being pushed by a combination of supply issues affecting crop yields and record-high demand for textiles.  
Crypto: MANAUSD 12.31%  
The influence of blockchain technology cannot be overstated as the rise of the Metaverse and the integration of virtual reality is transforming the digital world. One such example is Decentraland (MANA).   
The crypto asset trades higher, shrugging off Meta's disastrous performance as a rise in metaverse adoption boosts the price to $2.67. Another boost to MANA is its virtual casino, ICE Poker, generating $7.5 million in the past three months. The casino has 6,000 unique users daily, making it one of the biggest contributors to on-chain activity.  
Trade the easy way            
Join CMTrading, the largest and best-performing broker in Africa, and discover more opportunities with an award-winning broker. Register here to get started             
Follow CMTrading on Facebook, Instagram, LinkedIn, Twitter, and YouTube.