Market winners: Alcoa, Shiba Inu, coffee, and more! 
Gold traders push, Netflix becomes a good buy and Shibu Inu gets a boost… there have been many trading opportunities for all our traders in the second week of February.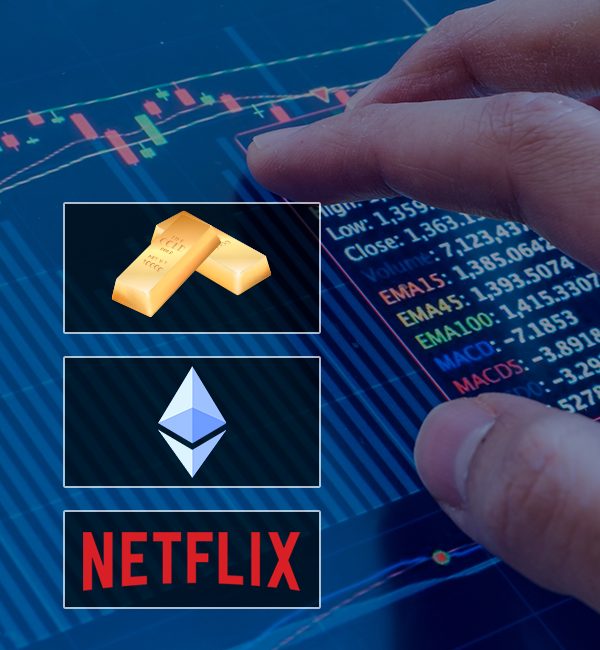 Despite tensions of an imminent Russian invasion of Ukraine rocking the markets, there are still plenty of trading opportunities across a diverse set of assets.  
How to become an online trader in 2022 
We have taken a look at some market winners on our platform over the past week.   
Most tradeable instruments weekly:  
XAU/USD 
Gold prices consolidated their biggest daily gains in a month amid a nervous Wall Street. Upcoming Federal rate hikes and escalating tensions between Ukraine and Russia have triggered market pullbacks.  The Gold price is trading around $1,850 on February 14, retreating from a three-month high of $1,866, as investors cash out after the recent upsurge. 
Tensions heightened on reports that the Russian invasion of Ukraine is imminent causing a rush to the safety in gold and US government bonds.  
ETH/USD 
Ethereum, as was in the case with the entire crypto market, crashed in January. In February, however, it is experienced its sharpest rebound to date. ETH's price has recovered by roughly 50% after it bottomed near $2,150 on Jan. 24.  
Ethereum extended its increase above the $3,200 level; a high was formed near $3,283 though the price started a new decline. It is hoped that with the ongoing recovery of the crypto market, Ether (currently tradin at $2866) could once again hit record highs.  
Netflix  shares are at odds with its market sentiment; despite struggling for months, many are treating it as a great buying opportunity. The company's shares only rose 11.4% in 2021, missing a 26.9% gain for the S&P 500 market index. In January 2022, a poor quarterly report saw its price crash to 29.2% below the pre-earnings level. A big dip in stock, however, comes with lower buy-in prices and the hope that the streaming giant can bounce back.  
Biggest percentage move weekly:  
Stock: ALCOA 22.03%  
Aluminum stocks are skyrocketing; On February 8 Alcoa closed the trading session up 9.8%. Aluminum hit its highest price in 13 years, causing top producers of the commodity to rise to new heights. The price of aluminum on the London Metals Exchange has reached $3,236 a ton the commodity prices are up roughly 50% over the past year.   
 Alcoa reported $896 million in a recent earnings report, in line with Wall Street estimates; it posted earnings of $2.50 a share from $3.3 billion in sales.  
Commodities: COFFEE 6%  
Coffee futures reached the highest in ten years as dwindling supplies and logistics issues continue to plague the market.  
Arabica bean prices have more than doubled over the past year due to extreme weather in Brazil, supply-chain woes, and escalating freight costs.  
To tackle the short supply, coffee producers have capped inventories, sending prices even higher.  
Crypto: SHIBUSDT 58.31%  
On February 7, the price of the Shiba Inu coin, shot up by 12%, putting SHIB's weekly gains at 52%. Early in January, SHIB's price had fallen 75% from its all-time high of $0.00008616 per coin in October 2021.   
SHIB's rebound mirrors a broader recovery in crypto markets. The meme-coin is trading at $0.00044988 at the time of writing.  
 Trade the easy way           
Join CMTrading, the largest and best-performing broker in Africa, and discover more opportunities with an award-winning broker. Register here to get started            
Follow CMTrading on Facebook, Instagram, LinkedIn, Twitter, and YouTube.