Unmatched trading edge: discover what moves the financial markets with CMTrading's daily market analysis
Unmatched trading edge: discover what moves the financial markets with CMTrading's daily market analysis
Keeping abreast of international geopolitical and financial news is crucial for trading successfully and reducing risk by avoiding unexpected market events. However, the amount of information coming out of the media can be overwhelming and most of the time completely redundant.
CM Trading believes that providing clients with access to clear, unbiased and noise-free insights is a guaranteed way to give them an edge against the competition. A team of expert analysts wade through financial data and reports at a global scale to deliver you with actionable information on the most relevant developments in the market. They do the dirty work and filter out the noise to provide you with the news that matter. 
Education at the forefront
Achieving consistency in your trading record is hard work and a tall order for the majority of traders who don't invest the time to educate themselves and become sufficiently fluent both in trading the markets as well as managing and reducing their risk exposure.
CM Trading goes above and beyond to equip clients with the knowledge they need to succeed in their forex trading journey with its all-inclusive education center and daily market analysis on YouTube. The education section on the company's website boasts key educational materials, tutorials as well as on-demand videos that cover all aspects of trading the markets. From technical and fundamental analysis tutorials to the proven trading strategies used by traders across the globe, CM Trading compiles concise and clear courses and videos to help clients get results.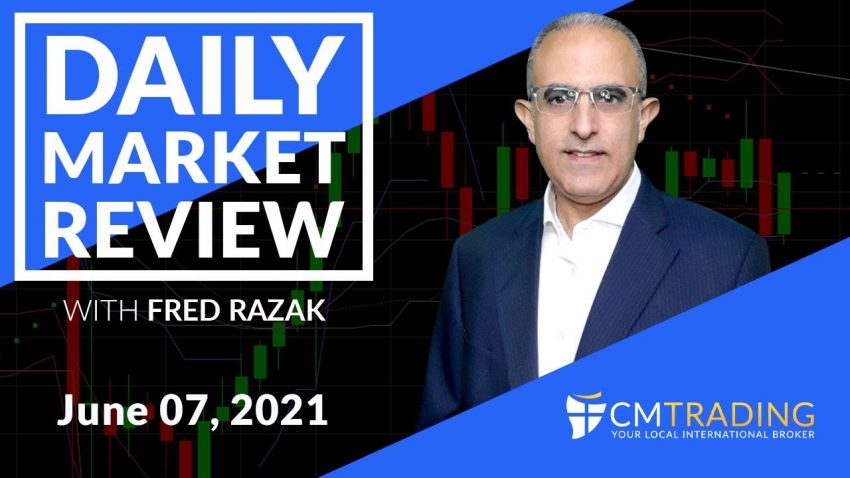 Just watch
CM Trading's YouTube channel is updated daily with essential market commentary and review of the latest market-moving news helping you stay ahead of the game. No matter if you are a beginner or experienced trader, you can benefit from timely insights based on market impact, delivered in bite-sized videos of 6 minutes or less.
Get financial analysis on all:
Latest economic indicators and how they affect the markets

Trends and market potential on the most liquid currency and crypto pairs

Commodity trading and what moves the gold and oil markets

Major stocks and indices in U.S and across the world

Significant political and economic announcements in South Africa
Education and actionable information are the key to success for every serious trader. The only challenge is finding the proper channels to access relevant data as well as the ways to incorporate them in your trading strategy.
Each video commentary uploaded includes updates on the recent market fluctuations, trends and momentum. A review of the technical patterns on the chart reveals buy and sell opportunities in a variety of tradeable assets.
If you need a quick snapshot on the current economic environment and in-depth information delivered in a concise summary, the CM Trading daily market analysis is the most effective and efficient solution.
See for yourself. Subscribe to the CMTrading YouTube channel here and make sure to click the bell icon to receive instant notification the moment a new daily market analysis video is posted!
More from CMTrading:
Trading Forex Apps: Top Picks You Shouldn't Miss!