Learn while you earn: Become a good trader the easy way  
 Warren Buffett said: "If you don't find a way to make money while you sleep, you will work until you die." What the billionaire tycoon couldn't have known is just how drastic the world of trading has changed.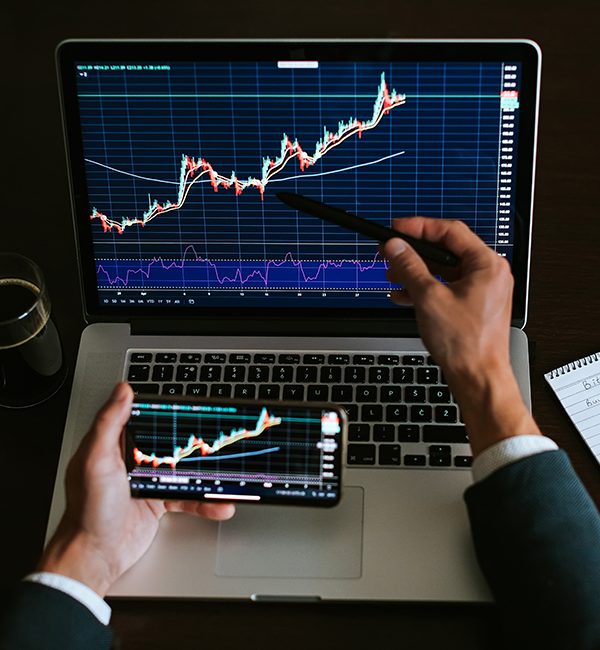 Trading is no longer the sole realm of business graduates and large investment firms. To become a trader today all you need is education and to partner with a reputable broker such as CMTrading.  
Become a professional trader in no time! 
We're living in uncertain times and for many of us, trying to reach a level of financial security is just out of reach; as the bills keep piling up, is there a way to become financially secure when you don't have time or resources?   
The answer is a resounding YES. Online trading is one of few industries where you can learn while you earn. By learning and trading at your own pace, you can ultimately be in control of your financial freedom.  
What's more, even if you don't have the time to become a trader right now, you can still profit through social trading; by copying the traders of the world's best traders, when they profit, so do you.   
Want to take control and learn while you earn? Check out our incredible event happening in March 2022:  
FREE TRADING SEMINAR at Port Harcourt 
Go from beginner to pro-trader! 
Seats are limited due to COVID19 restrictions 
ALL YOUR QUESTIONS ANSWERED   
From copy trading to why you should attend the incredible event in March, Tope Ijibadejo, CMTrading Nigeria Region Manager, answers all your pressing questions and more.   
Tell us about your upcoming event 
Ijibadejo said: "We have an event in Port Harcourt happening on March 19. It's going to be a massive, explosive event that everyone should attend. It's going to expose the truth about financial trading. All the opportunities will be revealed. It will also be an event that will remove all of the misconceptions about trading. You'll see various opportunities in the market and discover pathways to be a part of this market. It's going to be an eye-opening event where attendees will meet with the professional, experts from CMTrading. You have will be given enough time to ask questions and ultimately set you on the right path to financial freedom.    
"Most importantly, the Port Harcourt seminar will transition into fours days of intensive training that will uplift those taking part to a new level of proficiency in financial trading. This is an opportunity that nobody should miss. The training will equip you with all the knowledge, resources, and tools, that you need to start making money from the financial markets."   
Trading seems very difficult – how can I become one?   
Ijibadejo said: "It isn't that hard; however, trading can be difficult if you do not have the required education and you're not connected to resources and technology that help make the business simple. They say that the simplest of tasks is difficult for a person who does not know. No matter how simple a trading platform is, if you do not have the knowledge, and lack access to the resources then it will be a difficult process for you. Fortunately, with us, you will gain a wealth of free materials. Our goal is to make trading easy by providing education and industry-best technological resources such as Copy trading.    
Does it cost a lot of money to become a trader?   
Ijibadejo said: "You can start trading with minimal investment. At CMTrading we have a minimum deposit of $100, this gives you access to the financial markets and so much more. Training is free; we host weekly free webinars, provide free eBooks, free tutorial videos, and we have free mentorship given by our trading specialists. It doesn't cost a lot to become a trader. With $100 you can start your trading journey."   
I have bills to pay, I can't afford to learn – how does this help me?   
Ijibadejo said: "If you have bills to pay and don't have time to learn, you can still trade through our social trading platform. You will be able to follow advanced traders, people who are making a profit from the market, and profit when they do. It's simple and easy and won't cost you any time. You can still make money. Social trading is great for those who do not have the time and can't afford to learn but still have bills to pay and want to build a future in the financial markets. "  
Can you actually make money trading?   
Ijibadejo said: "Of course! Millions of people have made money from online trading. George Soros made a whopping $1 billion in September 1992, trading the British pound versus the US dollars, and is known to be the man who broke the Bank of England. That's making money through trading. Another is Bill Lipschutz, who grew his trading account from $12,000 to millions of dollars in a few years. People make money from trading. All you need to do is apply yourself to education, use the technologies available and you'll soon find yourself on the path to making money through trading. "  
How do I become a profitable trader?   
Ijibadejo said: "You need to find a means to earn and learn at the same time and that's what we do at CMTrading. We have a social trading platform where you can network and copy trades from those who are more experienced and advanced in business. When they make profits, you can too, simply by linking your trading account with theirs.   
"Focus on education and be connected to a broker that has social trading. We know that the bills keep piling up and of course, your bills will not wait for you to finish learning how to trade. By partnering with CMTrading you can learn while you earn."  
How long will it take to trade for me?   
Ijibadejo said: "This can vary because of the learning levels of different people. I've seen people trade in 24 hours, two days, and more. I've seen some people go for one course before they can start trading. It depends on the level of desire and the assimilation level of the person. If you desire to be a trader and you go after the education required, you can start trading in no time."   
Advice for first-time traders?   
Ijibadejo said: "The first thing is to get a partner with a reputable broker. Next, get a proper education. If you work with us at CMtrading, we will give you the level of education that would match the kind of results that you desire. We provide excellent education through ur physical training sessions, webinars, and more. We provide a free trading signal service where we show you where the markets will be heading. As a first-time trader, with CMTrading, you are already on the path to success. Education plus a good broker is a good foundation for all beginners."