Dricus Du Plessis – 5 incredible things you should know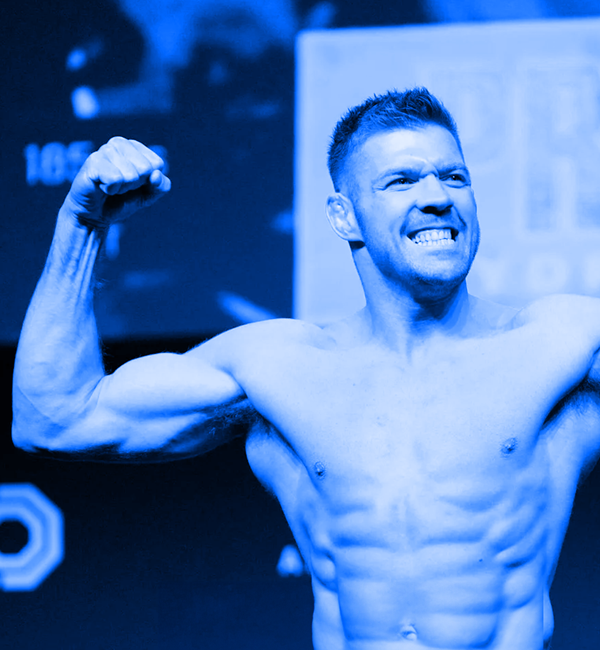 Dricus du Plessis, the South African mixed martial artist, has been making waves in the UFC (Ultimate Fighting Championship) with his impressive skills and determined mindset. Known for his aggressive fighting style and strategic approach, du Plessis has quickly gained worldwide recognition among fight fans.
As a proud ambassador for CMTrading, a leading online trading platform, du Plessis has not only showcased his talents in the Octagon but also represented the brand on a global scale.
South Africa's own Dricus du Plessis made headlines at UFC 290 with an extraordinary performance, stopping former middleweight champion Robert Whittaker in the second round. As the proud brand ambassador of CMTrading, du Plessis received heartfelt congratulations from the company for his remarkable victory.
Throughout the fight, du Plessis showcased his exceptional skills, leaving Whittaker struggling to find his rhythm. In the first round, he displayed his prowess with impressive combinations, ultimately cutting Whittaker with a devastating elbow strike. As the round ended, du Plessis executed a takedown and unleashed a flurry of punches, setting the stage for what was to come.
Second round victory
In the second round, du Plessis delivered a powerful straight right, followed by well-executed jabs and body shots, sending Whittaker to the canvas at 2 minutes and 23 seconds.
In a post-fight interview, du Plessis expressed gratitude and pride in representing South Africa. He also playfully addressed critics of his cardio on social media, asserting his enduring stamina. Du Plessis humbly acknowledged the honor of competing against Whittaker, a childhood idol and gentleman champion.
A tense face-off between du Plessis and reigning champion Israel Adesanya occurred after the fight, hinting at a potential future matchup. While nothing is confirmed, a bout between the two may take place at UFC 293 in September, pending du Plessis' readiness.
Du Plessis' victory not only captivated the MMA world but also caught the attention of Conor McGregor, who celebrated the achievement on Twitter and expressed excitement for a title fight opportunity.
Huge congrats to South African MMA and South Africa, period! That is an incredible win for them inside the UFC's Octagon! Title fight next for sure!
Let's go S.A 🇿🇦 ❤️

— Conor McGregor (@TheNotoriousMMA) July 9, 2023
CMTrading Brand Ambassador
Jonathan Bergman, VP of Marketing of CMTrading, said: "We extend our heartfelt congratulations to Dricus on his outstanding victory in the UFC middleweight division. Dricus' relentless determination, coupled with his unwavering focus, has once again showcased his extraordinary talent and unwavering spirit.
"We at CMTrading are immensely proud to have supported Dricus on his journey, both in the octagon and as he conquers the trading world. His achievements inspire us all, reminding us that with the right mindset and trusted partners by your side, success knows no boundaries.
"Dricus is a true testament to what can be accomplished when passion meets opportunity, and we are honoured to be a part of his remarkable story."
🎉🥊 KUDOS STILLKNOCKS!!! 🥊🎉

Dricus, we at @CMTrading_FX salute you 🙌 and your remarkable KNOCKOUT triumph over Robert Whittaker 🏅 and stand firmly by your side as proud supporters. 💪🔥🔝 pic.twitter.com/BZHW6rWkZu

— CMTrading (@CMTrading_FX) July 9, 2023
5 Things to Know About UFC Fighter Dricus du Plessis:
Here are five key things to know about this rising UFC star:
1 Hailing from South Africa:
Dricus du Plessis was born on November 12, 1993, in Johannesburg, South Africa. He discovered his passion for combat sports at a young age and began training in various disciplines, including Brazilian Jiu-Jitsu and kickboxing. His dedication and talent soon became evident as he rose through the ranks of the local fighting scene, eventually catching the attention of UFC scouts.
Dricus said: "Representing my country on the biggest MMA stage in the world is a dream come true and I hope to keep making everyone in SA proud and while doing so grow the sport of MMA throughout Africa. "In terms of plans for the future, I am working towards my goal of becoming the first South African UFC Champion.
"I also want to play my part in growing MMA in South Africa and Africa. I currently own the top MMA gym in South Africa and regularly attend workshops around the country coaching athletes and coaches."
2 Victories in EFC:
He has achieved notable success in his career, including holding the welterweight championship titles in both the EFC and International KSW organizations. Since 2017, Du Plessis has been actively competing in KSW.
Du Plessis had an impressive start in the UFC, winning two fights in 2020 and 2021, respectively. His martial arts journey began at a young age, with him practicing judo and wrestling from the age of 5. By the time he was 14, he had already progressed to kickboxing.
In 2012, at the age of 17, Du Plessis made history by winning gold and becoming the first South African to medal in the K-1 formula in the WAKO World Championships for juniors and cadets, competing in the up to 86kg category.
Following his success in the championships, Du Plessis became the national champion in the K-1 series in 2012 and 2013. After participating in three amateur fights, he turned professional in 2013, embarking on his career as a fighter. Since 2019, Du Plessis has proudly served as the brand ambassador for CMTrading, receiving support from the company as he continues to excel in the world of MMA.
3 Early Life and Training:
Growing up in South Africa, du Plessis faced challenges and setbacks that would ultimately shape him into the resilient athlete he is today. From an early age, he displayed a fierce determination and an unwavering commitment to his craft.
Du Plessis spent countless hours honing his skills and refining his techniques, training under the guidance of experienced coaches and mentors. His dedication paid off as he rapidly climbed the ranks of the local MMA scene, proving himself to be a force to be reckoned with.
4 UFC debut:
Du Plessis made his highly anticipated UFC debut on October 17, 2020, against Markus Perez. In an impressive display of skill and power, du Plessis secured a knockout victory in the first round, earning him the Performance of the Night bonus.
Following his debut win, he faced Trevin Giles on March 20, 2021, in a back-and-forth battle that ended in a come-from-behind knockout victory for du Plessis in the second round. These victories showcased his ability to perform under pressure and solidified his position as a rising star in the middleweight division.
Dricus said: "2021 has been a really good year for my overall development as an athlete. I made my UFC Debut in late 2020 which was obviously a massive career highlight for me. I won that debut fight in great fashion by 1st round TKO. I wanted to use 2021 to sharpen my skills and really make a statement in my next UFC fights.
"In July 2021 I faced the experienced American Trevin Giles beating him via TKO in round 2 and earning a fight of the night performance bonus. I am happy to have extended my UFC contract with the organization and I am looking at a minimum of 3-4 fights in 2022 where we look to climb the rankings and enter the top 10 in the world."
In addition to his accomplishments inside the Octagon, du Plessis is the brand ambassador for CMTrading, a leading online trading platform. Known for their commitment to excellence and innovation, CMTrading and du Plessis make a natural partnership, representing the drive for success and the pursuit of excellence.
As a brand ambassador, du Plessis not only promotes CMTrading's services but also embodies its core values of discipline, determination, and resilience.
Dricus said: "CMTrading has been a fantastic partner for me during my journey. The company has backed me long before I was a UFC Athlete and has helped to give me the resources, I need to train every day to become the best.
CMTrading has also helped me to skill myself in the art of online trading, this has helped me to create a nice passive income as I look to set up financial goals for when I retire in the distant future.
I love the thrill and excitement of Forex Trading, it reminds me so much of fighting."
Ongoing partnership
Dricus du Plessis has proven himself to be a formidable force in the UFC's middleweight division. With his relentless work ethic and impressive skill set, he continues to captivate fans and inspire aspiring fighters around the world. As he represents both himself and CMTrading on the global stage, du Plessis embodies the spirit of a true champion, making his mark both inside and outside the Octagon.
CMTrading said: "Dricus is a true testament to what can be accomplished when passion meets opportunity, and we are honoured to be a part of his remarkable story."
START WITH AS LITTLE AS $100
Multiple Award-winning, licensed and regulated broker 

 

Discover the fundamentals of online trading 

 
Learn top trading strategies 

 

Achieve your financial freedom  

 

Understand trading conditions, trends and charts 

 

Unlock the secrets of technical and fundamental analysis 

 

Proven trading methods used by experts