5 trading tips and insights from a champion,
Dricus Du Plessis
Hey Guys! 
Welcome back to the blog! It's been another busy month of training and trading!
I wanted to give you some key tips and insights I learned this month to keep you on track for the next few weeks.  I've included some links to the related blog articles for easy reference.
So many factors influence the market, like inflation, the banking crisis, The US Dollar movement, and so much more.  Take a look at the below to fully understand the impact and how best to adapt. 
Major market trends you should know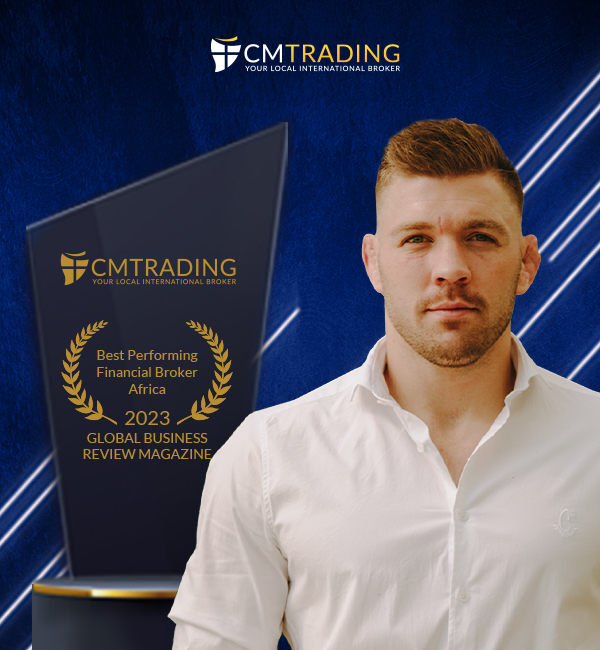 Bitcoin has always interested me, so many people have become wealthy almost overnight trading this digital currency! Getting started with Bitcoin trading isn't as hard as you thought. 
Check out the article below that gives you a complete understanding of Bitcoin and how to get started.  It's super important to trade bitcoin with a reputable platform, and CMTrading being voted the best platform in Africa gives me the piece of mind to trade freely. 
One of my trading tips and secrets is trading with companies I know are successful in the market.  The Big Tech giants like Apple, Google and Amazon are always a good bet for me.
As they say, Big Tech equals Big Profits!  Look at the article below to see what the Tech giants are up to this month. 
Big tech, bigger profits: Trade Apple earnings   
If you are new to the blog and new to CMTrading be sure to check out the below resources
 
CMTrading's Help Centre > Getting Started (This is a good overview of how to get started)  
10 easy ways to start online trading 
CMTrading's Education Centre (There's a wealth of resources here) 
How to Videos (Short and to the point. You can recommend them to newbies) 
Bonus Tip:  When I go running each morning I listen to the latest CMTrading Podcast – Keeping up with Trends which is full of golden nuggets of advice from the one and only Fred Razak! 
Back to Training for the big fight in July!  Almost time again, But I will catch you in a few weeks for the next Blog Post. 
Trade Like a Champion with CMTrading!
Dricus. 
Ready to start trading? Open an account today        
Join CMTrading, the largest and best-performing broker in Africa, and discover more opportunities with an award-winning broker. Register here to get started            
Follow us on Facebook, Instagram, LinkedIn, Twitter, and YouTube