From UFC to the big screen – Dricus du Plessis to become a movie star!
Online trading is a lot like fighting in an arena – you must train, you have to be disciplined, and be able to bounce back when you are knocked down. For these reasons and more CMTrading, SA's largest online broker, has collaborated with South African UFC middleweight fighter, Dricus du Plessis.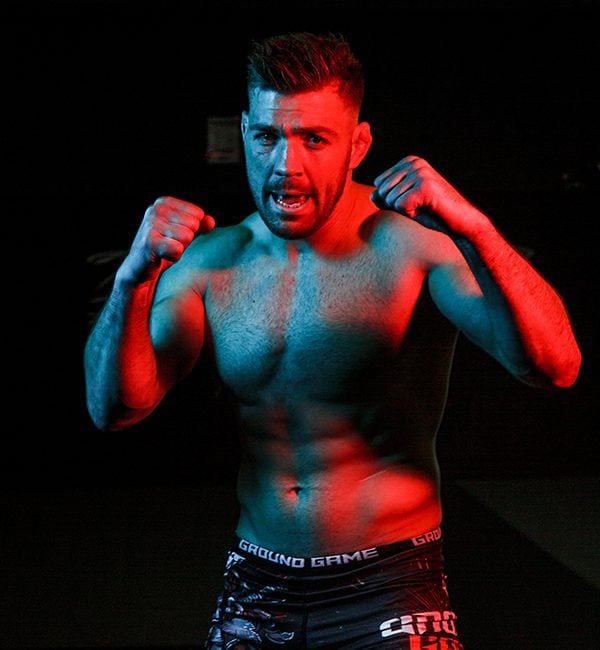 Earlier in January 2022, CMTrading announced it's extending its partnership with Du Plessis, who has served as CMTrading's official brand ambassador since 2019.  
How to become an online trader in 2022 
Du Plessis is well on his way to becoming one of the world's most renowned fighters and now he is also set to make his big-screen debut. Du Plessis is set to play African boxing legend, Gerrie Coetzee, in a biographical movie about the former boxing champion titled "Against All Odds".  
Jonathan Bergman, VP Marketing at CMTrading, said: "Nothing is more important to us than seeing our clients and partners succeed. We are excited and proud to continue our long-standing partnership with such an amazing athlete. The news that he will soon become a movie star reinforces our incredible collaboration and we wish him continued success both in and out of the ring."  
"We're incredibly proud of his upcoming role as a South African boxing legend. As they say in SA ' well-done boet!'"  
Dricus tells us more about his big-screen debut and more: 
Q: You're going to be a movie star! Tell us about the role?! 
Du Plessis: "Yes!  Extremely exciting news indeed. The movie is titled 'Against All Odds' and portrays the life and times of SA legend and Heavyweight Champion Boxer Gerrie Coetzee. 
"I will play the lead role of Gerrie Coetzee."  
Q: You're playing an SA legend – how does it feel telling his story on the big screen? 
Du Plessis: "It was all very unexpected, but I am extremely honoured to do it.  Gerrie Coetzee is a legend in SA boxing and across the world. I am in MMA, but I train boxing every day and it is a combat sport I very much respect and follow. 
"It really is a privilege to play him in this film." 
Q: You've recently extended your partnership with CMTrading – tell us more about that? 
Du Plessis: "Yes!  It's been a year of good news so far and it's just started!  
"I am really excited to have extended my partnership with CMTrading, I have been with the company for the past 2 years now and they have really allowed me to pursue my dreams of becoming a UFC Champion. 
"I am excited to continue flying the CMTrading flag high in SA and across the world. It is important for people that are interested in trading to have access to a trustworthy platform and broker and that is exactly what CMTrading Provides." 
Q: How important is it to have support in the financial markets? 
Du Plessis: "I think it's absolutely crucial. Without the support or knowledge, you are really exposed. 
"It's important to have a trusted broker who provides real time support and provides proper training resources." 
Q: From UFC to movie star – what's next for Dricus? 
Du Plessis: "Now it is 100% focus on this year's UFC Schedule. I have a big fight in April against Chris Curtis who is on a big win streak himself. 
"We are the two biggest up and comers in the middleweight division so this will be a great battle. 
"Outside of fighting I am just working on my gym business, we have just opened a new state of the art boxing gym and now obviously add acting to my skillset." 
Q: Advice for anyone thinking about online trading? 
Du Plessis: "Take your time, do your research properly before leaping in. 
"Join CMTrading, go through the free training resources and try the Copykat method where you can follow experienced traders and learn from them." 
Trade the easy way          
Join CMTrading, the largest and best-performing broker in Africa, and discover more opportunities with an award-winning broker. Register here to get started           
Follow CMTrading on Facebook, Instagram, LinkedIn, Twitter, and YouTube.