World's most expensive fuel prices 
Whether you're commuting to work or in the transport business, the pain at the pumps due to high fuel prices is all too painful. For many hard-working individuals, the price of petrol and diesel has severely affected their finances. South African motorists have seen rapid increases in fuel prices since 2022 and are bracing for more on the way.  
Start trading these new US stocks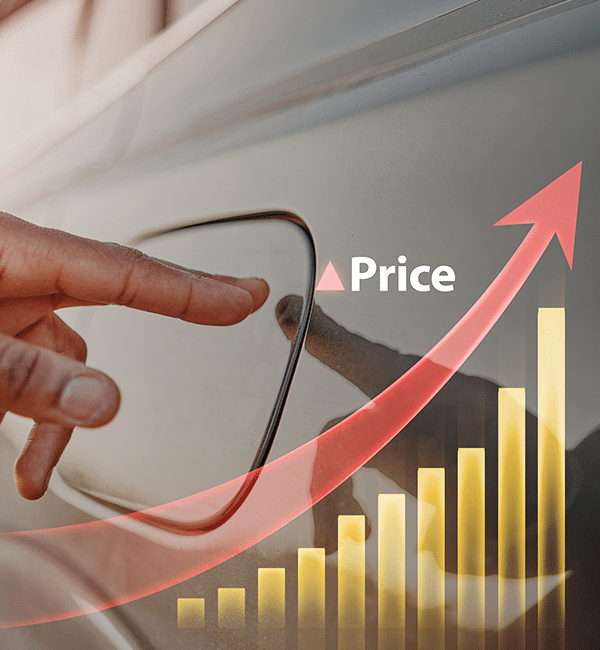 CEOs of the world's biggest oil companies, however, are reporting record profits. So, what's behind the rise in fuel prices? In this article, we look at fuel prices around the world.    
From disaster to record profits  
Oil companies have seen a remarkable turnaround since 2020. The first year of the COVID-19 pandemic saw global travel ground to a halt and the demand for fuel evaporated. Dozens of oil and gas companies filed for bankruptcy protection resulting in thousands of industry workers being. Exxon reported a $22 billion loss in 2022, its first in decades.    
By 2021 however, travel begin to pick up as vaccines resulted in raising lockdowns across the globe. Profits were still nowhere high enough to make up for the losses accrued in 2020 but at least many of the biggest players such as Shell and Exxon were on the right track.    
Become a better trader – join our webinars       
In 2022, the war in Ukraine sent oil prices skyrocketing, breaching $120 a barrel. The oil price has since stabilized but this windfall resulted in record profits for major oil companies.    
World's most expensive fuel    
So which country pays the most for petrol? The average price of petrol around the world is $1.30 per litre. The difference between the world's cheapest fuel and the most expensive is staggering. As a rule, "richer" countries have higher prices while poorer countries, and those that produce and export oil, have lower prices.   
Snapshot of fuel prices   
Nigeria – $0.448 

 

Kenya – $1.419 

 

Saudi Arabia – $0.621 

 
World's most expensive fuel:   
Hong Kong – $2.943 

 
Iceland – $2.227 

 
Monaco – $2.178  

 
Norway – $2.163  

 
C. Afr. Rep. – $2.111 

 
Denmark – $2.111 

 
Finland – $2.056  

 
Syria – $2.043 

 
Greece – $2.025 

 
Belize – $2.022 

 
Want to learn more about the markets? Check out our latest podcast! 
What about the opposite end of the spectrum? Who pays the least at the pumps?  
World's cheapest fuel  
 Venezuela – $0.016 

 
Libya – $0.031 

 
Iran – $0.053 

 
Angola – $0.315 

 
Algeria -$0.335 

 
Kuwait – $0.343 

 
Egypt – $0.351 

 
Turkmenistan – $0.428 

 
 Big oil profits  
Oil company profit reports for 2022 are as staggering as they are record-breaking.   
Five major oil companies reported their 2022 profits, all beating 2021's highs:  
Exxon – $55.7 billion — A company record equating to $6.3 million an hour 

 

Chevron – $36.5 billion – Equates to 100% of their 2021 profits 

 

Marathon: $14.5 billion — Its Q4 profit of $3.32 billion surged by 331% 

 

Valero: $11.6 billion – A huge 866% higher than 2021 

 
Phillips 66: $11 billion — Its Q4 profit of $1.9 billion is up 46% compared to Q4 2021 

 
Throughout the turmoil world leaders subsidized fossil fuel-consumption with a record more than $1 trillion in 2022, reports the International Energy Agency (IEA). The IEA reported that fossil fuel subsidies, in response to the global energy crisis, more than double their 2021 number.  
It is easy to see why; to protect consumers from the shock of the Ukraine-Russian war, governments were forced to respond through price caps and excise taxes.     
Subsidies for natural gas and electricity more than doubled while oil subsidies skyrocketed by approximately 85% reports the IEA.   
Check out our latest financial podcasts     
Most of the subsidies were in developing or "emerging market" economies such as Africa and South America. In addition, countries spent more than $500 billion to reduce energy bills, mostly in developed countries, with around $350 billion of the spending occurring in Europe.     
The IEA has three major recommendations for the future:  
High fossil fuel prices are not an effective way to spur the renewable energy transition. 

While the poor suffer the most when prices are high, governments need to do better at targeting relief to those who need it most. 

 

It is more effective to spend money on a more efficient, resilient, and climate-friendly energy system than to offer relief in crises. 
Oil demand woes  
Oil prices slid about 1% by February 28, as positive US economic data had traders bracing for more interest rate hikes by the US Federal Reserve. The Fed has been hard-pressed to fight inflation, which has slowed economic growth and oil demand.    
Losses were limited by oil supply concerns after Russia halted exports to Poland via the Druzhba pipeline. Brent futures fell 71 cents (-0.9%) to $82.45 a barrel, while US West Texas Intermediate (WTI) crude fell 64 cents (-0.8%), settling at $75.68.  
Stay up to date on the latest market news     
Adding to global oil demand worries are rising trade tensions between the US and China due to their respective involvement in the Ukraine conflict; the US has pledged billions more in military aid while China has similarly promised aid to Russia.     
Also weighing on oil, the U.S. Energy Information Administration reported last week that U.S. crude stockpiles rose to their highest since May 2021.     
Russia announced plans in February 2023 to cut oil exports from its western ports by up to 25% in March compared to February. Most analysts see a European Union (EU) ban on Russian seaborne oil imports and an international price cap having only a minor impact on overall global supply. 
____________________________________________________________________________________ 
Special offer 
Take advantage of market movements with our special February offer and start trading today!  
How to get your bonus:    
1 Deposit $250 – get a $200 bonus  
2 Use promo code EXTRA200 
3 Trade with our bonus 
T&C Apply | Min. deposit $250 | Max reward $200 | New clients | Promo code: EXTRA200 
____________________________________________________________________________________ 
Ready to start trading? Open an account today        
Join CMTrading, the largest and best-performing broker in Africa, and discover more opportunities with an award-winning broker. Register here to get started            
Follow us on Facebook, Instagram, LinkedIn, Twitter, and YouTube