17 top new stocks to trade
From Forex to Cryptocurrency, each day, billions are being made on the financial markets.
Regardless of market conditions, savvy traders are creating huge profits from the global economy.
CMTrading, Africa's award-winning financial broker, is always on the hunt to bring you the hottest tradeable assets on the market.
Become a better trader – join our webinars
New instruments to trade
We are thrilled to announce the addition of 17 new stocks to our already extensive list of tradeable assets. Some of these exciting new assets include Activision Blizzard, one of the world's biggest gaming companies to JPMorgan, globally one of the top-performing financial institutions.
With this exciting update, you can now access a wider range of investment opportunities. Whether you're a seasoned trader or just starting, these new stocks provide a fantastic opportunity to diversify your portfolio and take advantage of the financial markets.
Start trading these hot new US stocks
Full list of new stocks
| | |
| --- | --- |
| Instrument | Description |
| ATVI | Activision Blizzard |
| ABNB | Airbnb |
| ADBE | Adobe |
| AXP | American Express |
| BYND | Beyond Meat |
| DELL | Dell Technologies |
| DAL | Delta Air Lines |
| BKNG | Booking Holdings |
| DBX | Dropbox |
| FDX | FedEx |
| HLF | Herbal Life |
| MCO | Moody's Corp |
| MET | MetLife |
| ORCL | Oracle |
| WFC | Wells Fargo & Co |
| SHOP | Shopify |
| JPM | JPMorgan Chase & Co |
There is more! This February only, you can get 30% cashback and access to our Trading Central professional package with a deposit of just $1,000!
2023 – a year of recovery?
Traders have had to shake off a series of poor market indicators at the start of 2023. Huge layoffs from Amazon, Microsoft, and Meta, were coupled with poor Q4 earnings from those respective companies.
There are signs that inflation is slowing but not at such a rapid pace as to suggest rate cuts from the US Federal Reserve.
However, stocks are off to a surprisingly solid start to the year. The Nasdaq Composite posted a nearly 9% gain so far in 2023, a huge improvement considering the tech selloff during the same period in 2022. The S&P 500 and Dow Jones Industrial Average have reported 4.65% and 1.7% increases respectively.
Check out our latest financial podcasts
It's unclear whether February is an indicator of good things to come but for now, traders are making the most of the market rally.
Stay up to date on the latest market news
Blizzard, Dell, JPMorgan & Delta – What do the experts think?   
Alon Roslyakov, CMTrading South Africa Office Manager, shares advice for anyone wanting to trade our new stocks:
1 Activision Blizzard (ATVI)
Activision Blizzard is a leading video game company that creates, develops, and publishes video games. The company has seen significant growth over the years, driven by the increasing popularity of gaming and the growth of the gaming industry.
Currently, in a downward trend and quite clearly relatively weak for the market, a short position is set up at a break in support levels at the $72 mark with headroom to move downwards towards $68 and $64. On the upside, a break of the downward-sloping algo line provides a slight bullish opportunity toward the liquidity range of $80 to $84.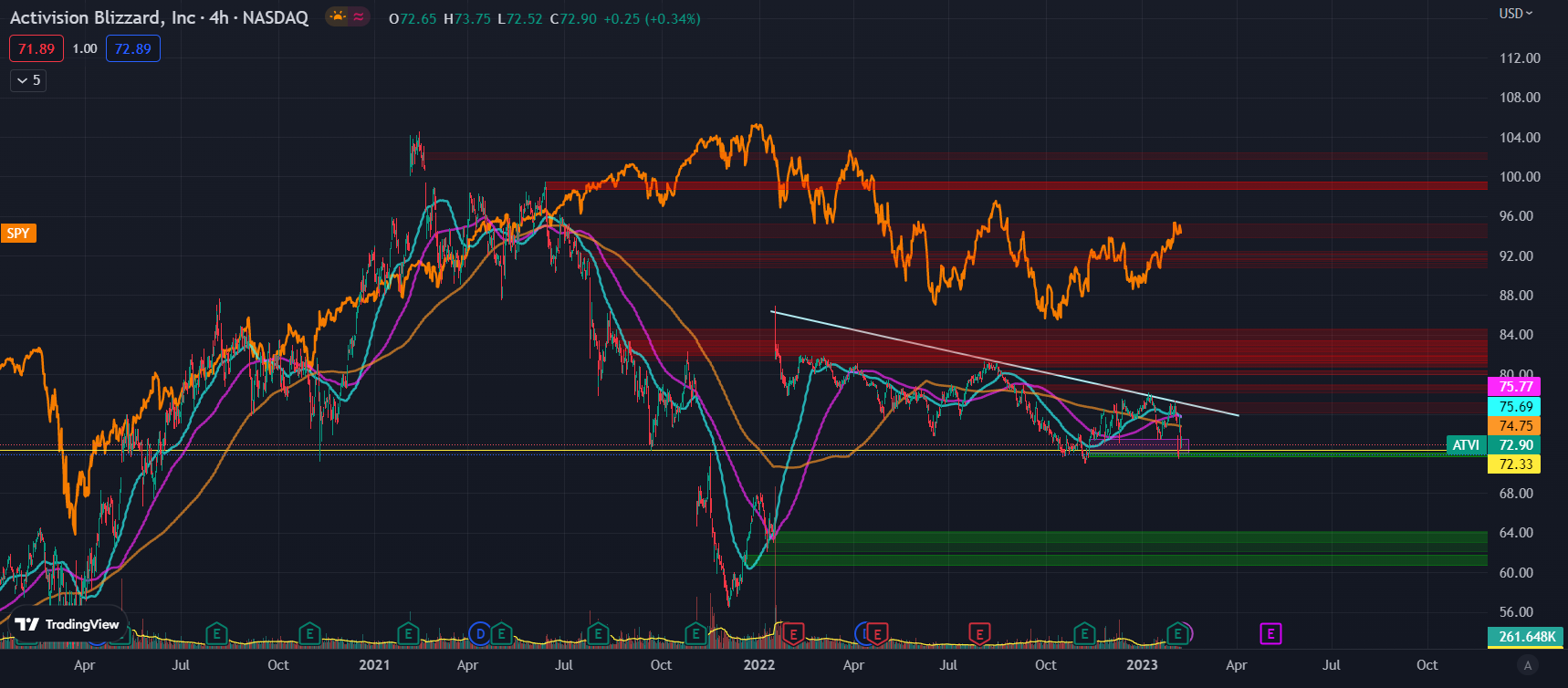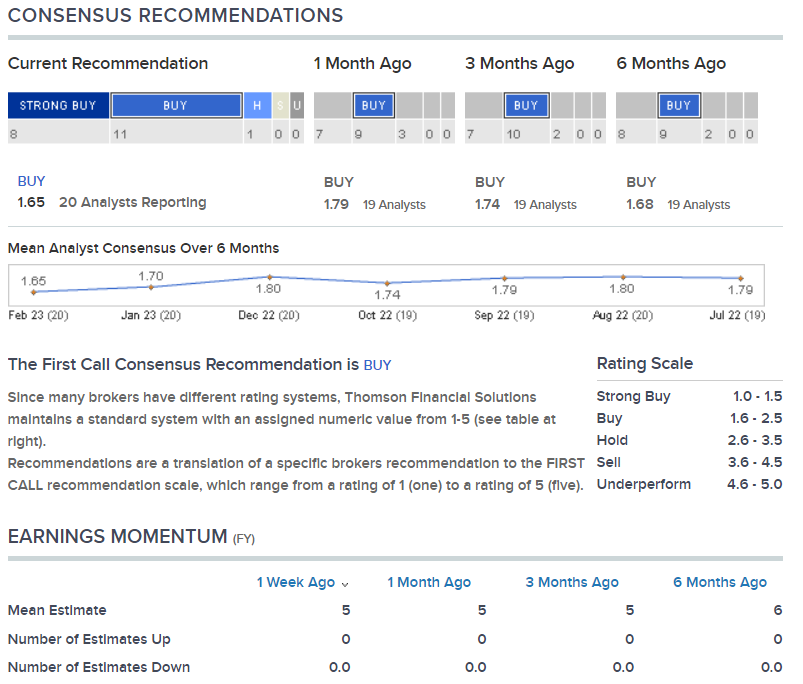 2 Dell Technologies Inc. (DELL)
DELL is a leading provider of personal computers, servers, storage solutions, and IT services. The company operates in a highly competitive and rapidly changing technology industry, which has been affected by the COVID-19 pandemic.
Dell has continued to perform well, driven by strong demand for its products and services in remote work and remote learning environments. The company has also benefited from its focus on digital transformation and cloud computing, which has helped it to remain relevant in a rapidly evolving technology landscape.
In line with market movements, with earnings coming up and a strong consensus "BUY" rating, looking to the upside a break of the downward algo line with high relative volume will provide for an upward move towards the resistance range of $50 to $52. On the downside, $38 has proven to act as its main support, given its current 1-month relative weakness a poor earnings announcement could see the stock moving toward the $34 mark.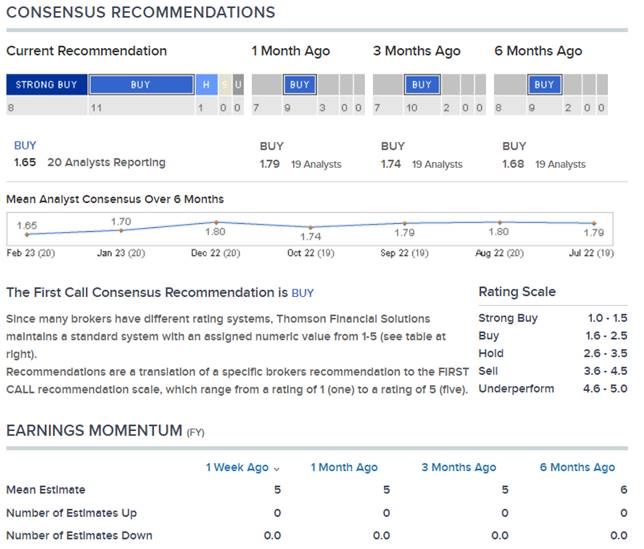 3 JPMorgan Chase & Co. (JPM)
JPMorgan Chase & Co. (JPM) is a leading financial services company that operates in a wide range of businesses, including investment banking, commercial banking, asset management, and consumer banking. The company has a large and diversified customer base, which has helped to insulate it from the impacts of economic downturns in any one sector.
Moving in line with the market currently riding a bullish wave off a positive earnings report in January, the break of the $140 resistance provides a positive outlook on the stock as it moves towards potential support turned resistance of $149. A retracement however could see us retest the 200-day SMA in the $125 to $130 level.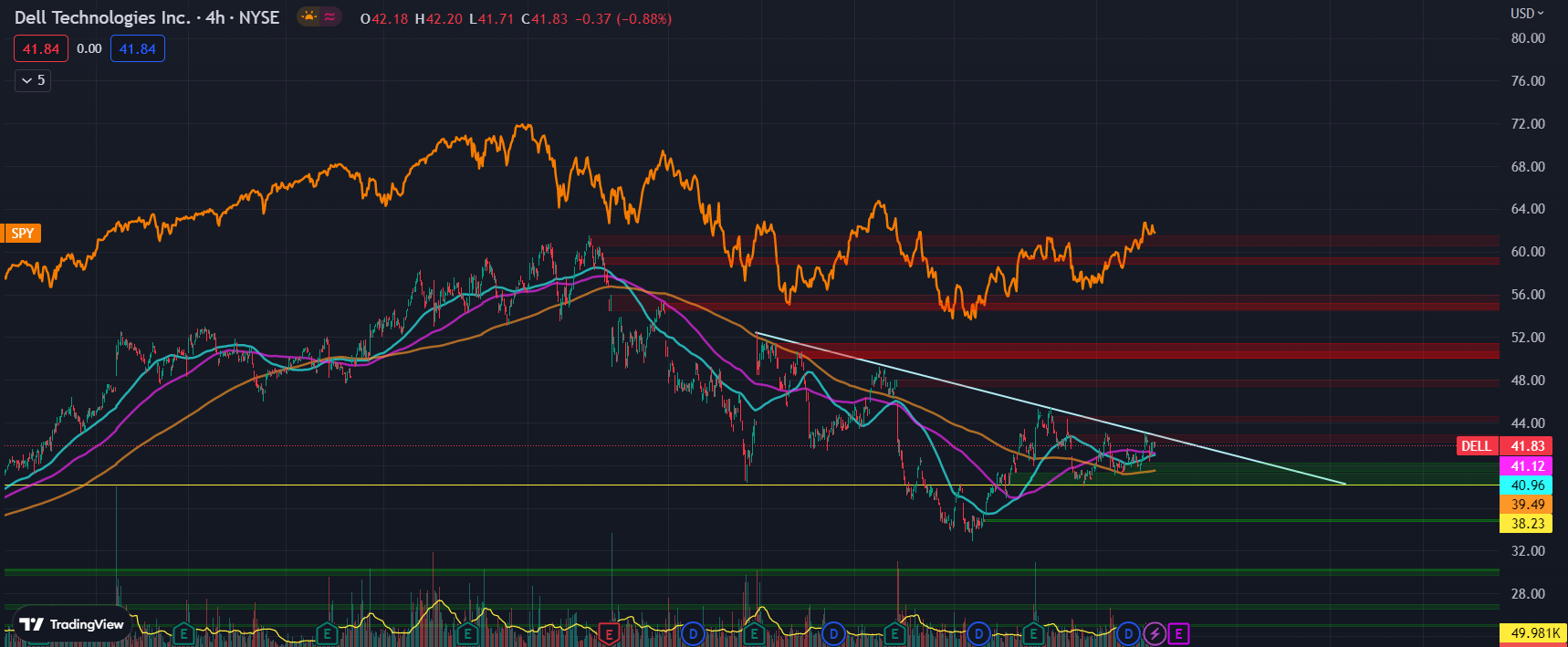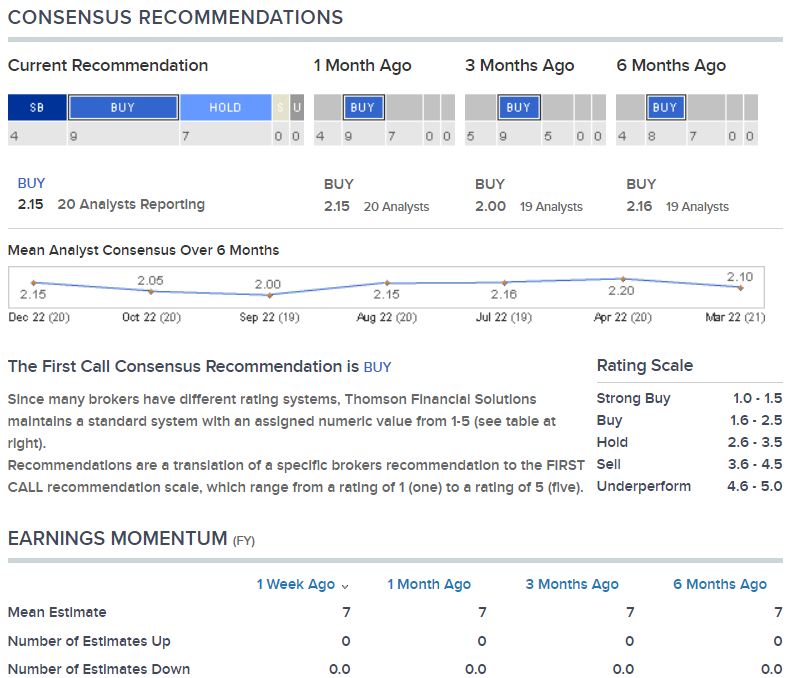 4 Delta Air Lines (DAL)
Delta Air Lines (DAL) is a major US airline that operates domestic and international flights. The outlook for an airline's stock price is dependent on various factors such as global economic conditions, competition, fuel prices, and demand for air travel.
Having seen relative weakness in the market from late 2021 to the beginning of 2022, DAL has seen that weakness turn into strength as the stock has been relatively strong compared to the market towards the end of 2022 and into 2023. A continued bullish run will see us target resistance levels of $45 whereas a retracement back down to the upward trending algo line and break thereof would see a push to support of $28.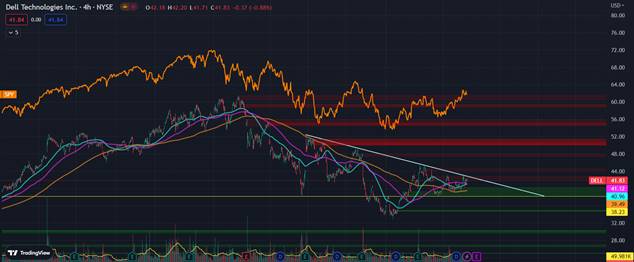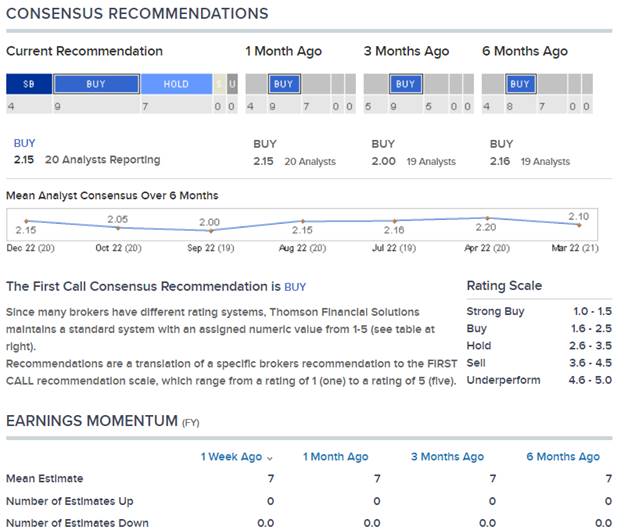 _____________________________________________________________________________________
Special offer
Take advantage of market movements with our special February offer and start trading today!
How to get your bonus: 
1 Deposit $250 – get a $200 bonus
2 Use promo code EXTRA200
3 Trade with our bonus
T&C Apply | Min. deposit $250 | Max reward $200 | New clients | Promo code: EXTRA200
____________________________________________________________________________________
Ready to start trading? Open an account today      
Join CMTrading, the largest and best-performing broker in Africa, and discover more opportunities with an award-winning broker. Register here to get started          
Follow us on Facebook, Instagram, LinkedIn, Twitter, and YouTube