Stocks surge to new highs during earnings season: Top companies you should watch! 
From Tesla's record month to Amazon missing market expectations, we look at some of the biggest winners and losers during the earnings season.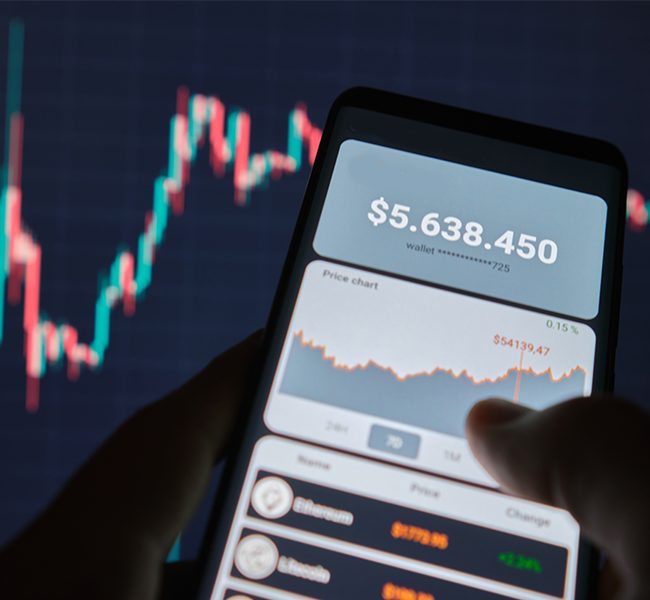 It has been a great month for trading brands as stocks surged to new highs in October; the S&P 500 recorded its best month of the year so far.   
 After cooling off in September, Stocks were buoyed by record earnings and increased risk appetite as some of the world's biggest companies reported their quarterly earnings in October 2021.  
 According to the Russell 1000 Growth index, large-cap growth stocks grew 8.4%, value stocks climbed 5.1%, and small and microcaps surged 4.2% and 2.2%, respectively.   
Why should you trade during earnings season? 
 We're halfway through the second-quarter earnings season with more than 55% of S&P 500 companies reporting. So far, we've seen positive earnings in 82%, with an average market expectation beat of 9.7%.  
Some of the market winners include Tesla and Netflix which posted great quarterly earnings. It should be noted that Facebook and Amazon failed to beat market expectations, plunging their share prices.  
Fred Razak, Chief trading strategist at CMTrading, shares his thoughts on the earnings season so far.  
Amazon:  
Amazon sales came in at $110 billion versus $111 billion, missing expectations. The fact that everybody is going back to physical stores right now is causing Amazon to scale back on some of its revenues. Revenues are where the company makes money and despite missing targets, however, there are still services (I.e cloud-based solutions) that they are providing that are keeping them afloat. So, in terms of Amazon, it's just not growing at the scale we thought it would. It's still the largest company in the world so it's just a matter of time whether this is a cycle and if we will be returning to a pre-COVID era. We're pretty much out of COVID right now in most of the world where Amazon does business. I'd like to see how that unfolds in the next two to three months. And make sure that there's no variance in the coronavirus that could plunge us back into a recession.  
Apple  
In terms of Apple, its revenue grew and year-over-year sales are over 29%, so that's a steep, steep incline on sales revenue for Apple products. The only question is moving forward into the last quarter, how shipping is going to affect Apple – If shipping is going to be delayed, will it affect revenues?  
Everyone will be affected by new orders as are hitting between Thanksgiving (October) and Christmas (December) period, which is historically the stronger sales period for the year. For most of these companies, so it will be interesting to see if they're going to have distribution issues and if that's going to affect sales, which historically it does.  
Logistics is something to consider, but overall Apple continues to be an extraordinarily strong company. Very solid and its sales are growing.  
Facebook   
Facebook is facing some major anti-trust issues, so it's irrelevant what their sales and traffic are doing. We need to consider how the central governments around the world are going to treat Facebook moving forward and whether they're going to let the company sustain itself. Or perhaps they're going to break it up, the latest announcement of Meta will be of great interest to investors.  
Another outlier for Facebook is whether it will be able to roll out its cryptocurrency. These are all things that Facebook is going to have to face. Overall, it's not financial issues that are affecting Facebook but rather regulatory ones, and that reflects on the price of its stock.  
Tesla is the biggest winner in this market and that's really because they're taking market share from rivals. It's not that the markets are fantastic and everything is going well, it's just that they're taking more market share from their competitors.  
Its revenue has increased exponentially. Is it going to be General Motors (GM) or as big as GM was in its heyday? That remains to be seen. Nevertheless, it's now on an extremely aggressive path to take a lot of market share from its competitors. So, the biggest winner, from all the earning seasons is Tesla and it should be remarkably interesting to see how it goes moving forward.   
The markets ahead  
For traders, their approach will be on individual stocks; traders will be focusing on specific companies and brands not the entire market. I don't see things going systemically higher or lower. I see things individually going in different directions. The markets are going to level off at these areas, maybe within 1002 thousand points at most, since some of the businesses aren't doing well.  
Most people are going to just be after individual stocks. See what's wrong, see what's not strong. When the markets are going higher, take the ones that are strong and when the markets are going lower, take the weak ones. I think that that's going to be the general rule for right now. 
How to trade earnings season the easy way:     
Use our

Economic Calendar

 

Make a deposit

and click 'Account verification'   

 

Start trading!
Follow the above and you'll know which stocks to buy before earnings are released, so you can skyrocket your trading journey!  
So, what are you waiting for? Register here and start trading the easy way today!  
Discover more opportunities with an award-winning broker. Join CMTrading, the largest and best-performing broker in Africa.  
Follow CMTrading on Facebook, Instagram, LinkedIn, Twitter, and YouTube.