Midweek market review: Forex, stocks, and more!
US elections, Twitter-Tesla drama, cryptocurrency jitters… November is already proving to be a dramatic month in the markets.  
Many on Wall Street are watching the US midterm elections closely as the outcome could affect markets.  
Analysts have revealed that Tesla CEO, Elon Musk, has sold nearly $4 billion in Tesla stock following his Twitter takeover.  
Today, we highlight some of the major news in the world of Forex, stocks, commodities, and more!
Major market headlines:
Become a better trader – Join our webinars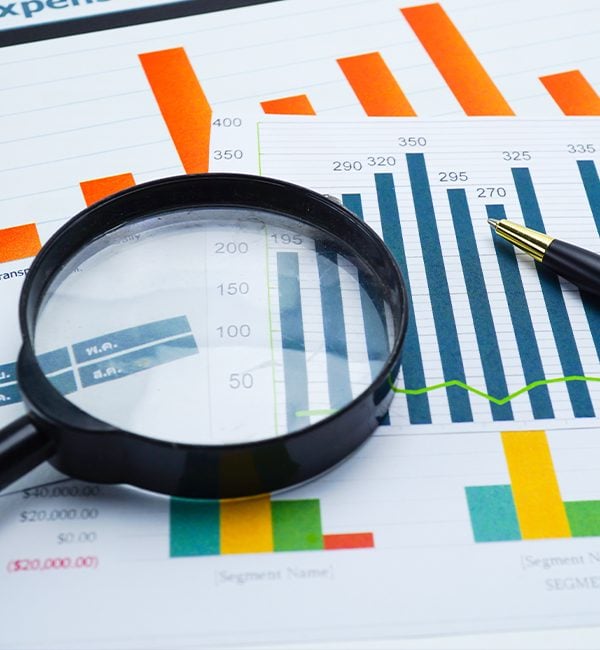 Musk sells $3.95 billion Tesla shares  
Tesla CEO Musk has sold $3.95 billion worth of shares in the electric vehicle maker, according to US regulatory filings. He sold the stock mere days after he completed his $44 billion purchase of Twitter.  
The latest sale leaves Musk with a roughly 14% stake in Tesla.  
Earlier in April 2022, Musk said he was done selling Tesla stock yet sold $6.9 billion worth of Tesla shares in August which he said was needed to pay for the social media platform.  
All eyes are on the US midterm elections  
US stock index futures moved higher on November 9 as results from midterm elections rolled in. Many traders and investors are bracing for political drama in a politically divisive government.  
Early indications are indicating that US Republicans are set to take control of the House of Representatives.  
Wall Street investors have increasingly priced in a Republican win as good for the energy and defense sectors.  
FTX, Binance deal  
Cryptocurrencies were trending downwards, as the stability of major exchange FTX turned into a rush of withdrawals and ultimately a bailout deal from larger rival Binance.  
Bitcoin, the world's biggest cryptocurrency, was down 1% at $18 400, after a 10% plunge on November 8, the crypto's worst day since mid-August 2022. Ether, the second largest crypto, has lost nearly 18% since Nov 8.  
The market focus has been on FTT, the token tied to FTX, following poor financials delivered earlier in November. FTT collapsed by 72% on Nov 8 and was down a further 22% at $4.25, a two-year low, on Nov 9.  
Pressure on FTX was due in part to Binance CEO Changpeng Zhao, stating on November 6 that Binance would liquidate its holdings of FTT due to unspecified "recent revelations."  
A deal between high-profile rivals Zhao and FTX's CEO Sam Bankman-Fried follows week-long speculation about FTX's financial health which has resulted in $6 billion worth of withdrawals.  
FTX and Binance did not disclose the terms of their deal, though Binance, the world's biggest crypto exchange, said it will conduct due diligence as the next step toward the acquisition of FTX.com.  
FTX's Bankman-Fried has dropped from Bloomberg Billionaires Index after his estimated personal was reduced by nearly 94% to $991.5 million in a single day. Before the FTX's disaster, Bankman-Fried was worth an estimated $15.2 billion, and $14.6 billion was wiped out overnight, reports Bloomberg. 
More news by market sector:  
Alon Roslyakov, CMTrading South Africa Office Manager, shares his veteran insight into market sectors below: 
On November 8, American voters took to the polls to select the party to take charge of the US Congress, giving it a stronger influence over policymaking in the world's largest economic government.  
The US Dollar traded 0.04% higher against the Yen at 146.670  
The Euro was down 0.16%, achieving parity against the Dollar and entering volume-abundant consolidation areas of Sept.   
The Pound tumbled 0.22%, going for 1.145 in the early morning session.  
Commodities have been experiencing a phase of retracement after the NFP results on November 4 that saw a surge in the sector.   
Gold is trading at 0.87% down from its 3.12% increase on Nov4, silver is down 1.35% from 7.18%, and WTI Crude is similarly down 1.6% from 5.21%.   
This trifecta is looking to retest the support levels established in Oct.  
Asian indices traded higher on November 8 signaling investors positivity to Wall Street's latest trading session, which ended in the green, showing optimism about Wednesday's midterm elections.  
The Nikkei increased by 1.41%. Hang Seng went up by a mere 0.08%, the ASX added 0.35%. In mainland China, the Shanghai and Shenzhen Composite fell by 0.52% and 0.75% respectively.  
Indices in Europe opened in the red, as investors awaited the latest information on the euro area's inflation rates, GDP figures, and of course US CPI figures.  
The DAX lost 0.20% at the opening, as Deutsche Post slid 2.37%. The CAC 40 decreased 0.41% as Renault dipped 2.10%. The FTSE 100 fell 0.51% on open, as Taylor Wimpey sank 3.42%.  
LYFT  
Lyft Inc. reported on November 7 a $422.2 million net loss for the third quarter of 2022, significantly higher compared to the $99.2 million seen a year ago.  
However, the Uber competitor saw an annual increase of 7.2% when it comes to active riders, as well as a 13.7% expansion in revenue per active rider. Lyft reported a record $1.05 billion in revenues in the quarter.  
Lyft's stock tumbled over 8% in the after-hours trading following the earnings announcement. The company's shares lost over two-thirds of their market value since the start of 2022.  
Bayer  
German pharmaceutical company Bayer AG announced on November 8 sales for the third quarter of fiscal 2022 came in at €11.3 billion, jumping 15.3% on an annual basis.  
Net income from continuing and discontinued operations soared from €85 million, recorded in the same period of 2021, to €546 million. Earnings per share skyrocketed 522% year over year to €0.56.  
Chairman of the Board of Management Werner Baumann commented that "despite rising inflation and global supply chain problems, we were again able to boost sales and earnings."  
The prices of cryptocurrencies plummeted, with the price of Bitcoin dipping by over 4% to reposition itself below the $20k mark.  
The downward trend seems to be following the shaky crypto market sentiment caused by low interest rates and rising inflation as investors continue to rotate away from high-risk investments into safer havens and cash holdings.  
Bitcoin currently trading at $19773, and Ether trading relatively weaker, down 5.09% at $1489.  
The week ahead  
Roslyakov said: "Looking forward; Chinese, US, and German inflation rates alongside UK GDP growth rates will provide some prospectus on the state of the global economy with high volatility backing moves in the major index, commodity, and Forex pairs.   
"Traders should look towards US data, predominantly CPI figures being announced on Thursday as a key indicator and harbinger of short-term market trends."  
 Want expert trading tips?  
CMTrading offers all the latest trading tips, news, and information in real-time. Simply sign-up for an account and access your trading dashboard. What's more, it's completely FREE!  
 Gain access to the following powerful features:  
Trending stocks 

 

Analyst ratings 

 

Insider activity 

 

TipRanks smart score 

 
What's more, it's completely FREE!  
Ready to start trading? Open an account today        
Join CMTrading, the largest and best-performing broker in Africa, and discover more opportunities with an award-winning broker. Register here to get started            
Follow us on Facebook, Instagram, LinkedIn, Twitter, and YouTube