How to trade major news events
Democrats held their breath as the predicted Republican 'red wave' met a blue wall during the US midterm election this November.  
Meanwhile, Wall Street investors breathed a sigh of relief as financial markets weren't too badly shaken up.  
In the same week, it was revealed that Tesla CEO Elon Musk sold nearly $4 billion of his stock in the electric automaker. And if that wasn't enough news, the major cryptocurrency platform, FTX, has collapsed.  
Become a better trader – Join our webinars        
So, what do you do when there are so many market-related events happening, some at the same time? In this article, we highlight ways traders can take advantage of major events and reveal techniques for trading the news.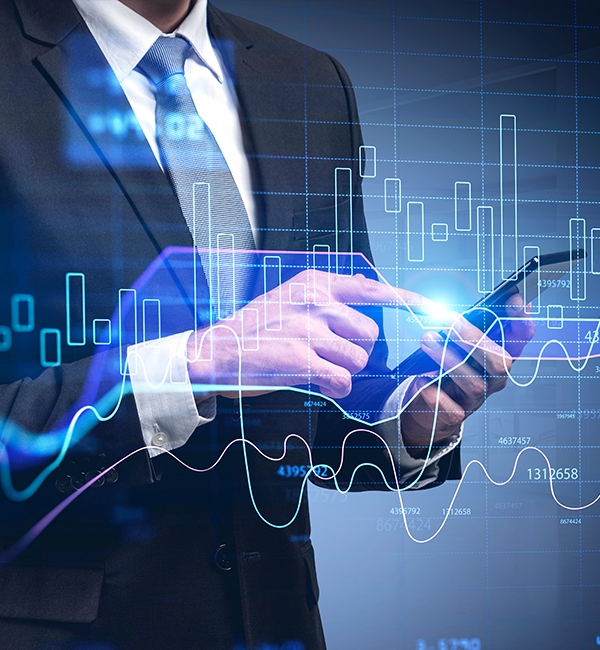 Trading the news   
In addition to random news events, during any given week there can be dozens of financial events marked on an economic calendar. Some of these won't create a blip in price movements (i.e local banking announcements) and others can move the markets by hundreds of pips (i.e Federal Reserve rate hikes).  
The USA, the world's biggest economy, naturally has some of the biggest events that affect the market.  
Major monthly US events that affect the markets:     
Non-Farm Payroll (Employment report)  
Trade balance  
Retail sales  
Federal Open Market Committee (FOMC)  
Consumer Price Index (Inflation report)  
The events above are scheduled financial news events. This means you know the exact time and date that they are set to be released. This means you can plan. What's more, a typically scheduled news event will even detail previous figures and what is expected/forecasted for the next event.  
Before you take a position you need to be armed with all information at your disposal. Doing your research and planning based on all potential outcomes is part of being a good trader.  
Whether you're planning to trade the upcoming NFP report or want to take advantage of breaking news, this process begins with pre-news analysis and planning.  
Planning ahead – Pre-event analysis   
One important detail for any event is finding out whether the market has already "priced in" the expected news. Sometimes the markets have already moved substantially before the new announcement based on the expected number. This can happen a lot if the news of a specific event is trending and many expect what will most likely happen. A predicted outcome means lower volatility since this news and its outcome has already been "priced in".  
If the result hasn't been priced in or goes against an expected outcome, then traders can expect market volatility.   
A technique that good traders use is "buy the rumour, sell the fact." If the jobs NFP report is expected to be good but the actual result is negative, this could cause a drop in the US Dollar. The trend here would be negative.   
It's all connected      
Economic events are often interlinked – a strong US dollar will mean higher import prices of US goods and lower consumer spending. The 2022 War in Ukraine saw record-high oil and wheat prices globally.   
Traders should ask 'is there another news/market event that could be related to the one you wish to trade?'  
For example, let's say wish to trade the NFP (A US market event) yet there is also news of a major report from the European Central Bank (ECB). In this case, it would not make sense to trade the USD/EU.   
The reason? There could be positive news from both the USA and Europe, strengthening both currencies and limiting your opportunities. It would be better to trade the US/JPY (USD/Japanese Yen) or EU/CNY (Euro/Chinese Yuan) as there would be no news expected from either Japan or China at that time.   
Do your research  
One of the benefits of trading today is access to information. Anyone can access data to review previous price movements and more. Concerning scheduled events, it is important to review the last 10 price movements ahead of the news event you plan to trade.  
By reviewing historical data you can work out how the markets reacted and plan accordingly. For example, You can view the release of prior NFP reports and analyze what affect each one had on the price direction pre and post-release.   
Doing your research will help you better plan for bullish or bearish market trends.   
2 unique trading strategies for news events:   
1. Pre-news trading   
There could be volatility leading up to the day before or even the week ahead of a news event. If an event started trending it could encourage traders to start buying or selling in the direction the market is believed to be headed. This will reach a critical point once the event occurs and the market will be able to tell whether events are in line with predictions.    
If the NFP is expected to grow, many Forex traders will start buying the US dollar before the news event, to make the most of the volatile leading up to the actual release. Many traders take this opportunity to trade the pre-news action with a strategy of closing their positions before the event occurs.   
2. Post-news trading   
The most popular approach for traders, especially the more experienced ones, is to trade the event immediately after it has been announced. This requires a lot of skill and the ability to absorb current information and react quickly. Major economic news, regardless of whether it's positive or negative, can create massive price spikes. Many new traders will want to wait until the dust has settled before taking positions.   
Safe traders wait at least 30 minutes to 1 hour after the event to gauge the price momentum and which direction the trend is moving.   
Often major events, such as rate hikes, can have effects that will last for many days if not weeks. Experienced traders can follow price movement over many days. What this means is, even if you missed the pre-news trading and the initial movements, there will still be opportunities to trade.   
Overall   
High-impact news is where you will discover the highest level of volatility in the markets. However, these events also carry the highest level of risk. Traders who can do their research, implement a sound trading plan, and manage their risks can ultimately turn any major news event into a highly profitable session.  
Want expert trading tips?  
CMTrading offers all the latest trading tips, news, and information in real-time. Simply sign-up for an account and access your trading dashboard. What's more, it's completely FREE!  
 Gain access to the following powerful features:  
Trending stocks 

 

Analyst ratings 

 
Insider activity 

 

TipRanks smart score 

 
What's more, it's completely FREE!  
Ready to start trading? Open an account today        
Join CMTrading, the largest and best-performing broker in Africa, and discover more opportunities with an award-winning broker. Register here to get started            
Follow us on Facebook, Instagram, LinkedIn, Twitter, and YouTube