Market watch: Moderna, rate hikes, and more!
From rate hikes to earnings reports, the first week of November 2022 has already seen its share of major market shakeups.  
Many investors and business analysts will be cautiously viewing how another rate hike by the US Federal Open Market Committee (FOMC).  
In terms of company earnings, pharmaceutical giant Moderna released its Q3 earnings to mix reviews.  
Today, we take a look at the biggest trends in the financial markets.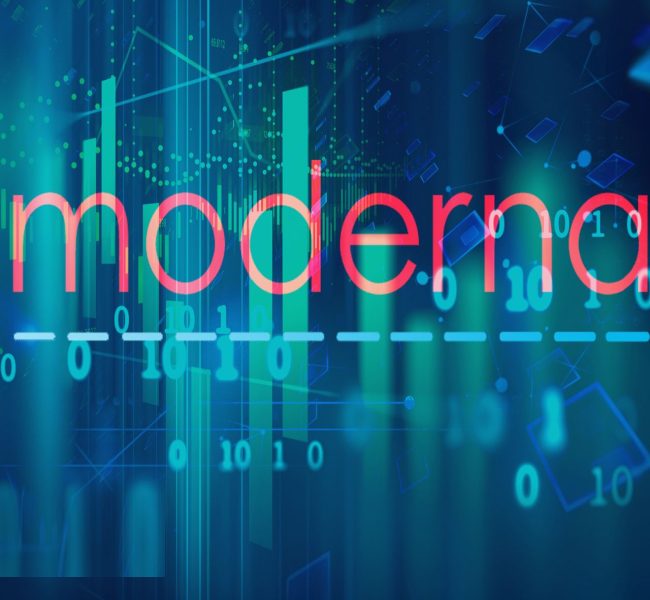 FOMC rate hike  
 The Federal Reserve raised interest rates on November 2 by three-quarters of a percentage point. The Fed has been battling the worst outbreak of inflation in 40 years. The news sent markets plunging but the Fed signaled future increases in borrowing costs could be made in smaller steps to account for the "cumulative tightening of monetary policy" it has enacted so far in 2022.  
The Fed policy decision set target federal funds rate in a range between 3.75% and 4.00%, the highest since 2008. The latest rate hike is the sixth from the US central bank since March 2022.    
Fed Chair Jerome Powell said: "It is very premature to be thinking about pausing on the effort to lift the federal fund's target rate."    
Futures are now split on whether the Fed would move by 50 or 75 basis points in December. Rates could be increased to 5.0-5.25% by May 2023. Analysts also believe there's little chance of a rate cut until December 2023.   
Treat your trading like a business 
Alon Roslyakov, CMTrading South Africa Office Manager, said: "The FOMC is likely to be willing to a slowdown in the pace of tightening, but there's likely to be limited direction on a pause. The market needs to keep its expectations in line.  
"The message is that the Fed needs to keep on going until there's solid evidence of inflationary pressure softening and coming down.  
Bank of England to raise rates  
UK's FTSE 100 dropped on November 3 following the Fed's rate hikes. Traders and investors are preparing for another big rate hike this time from the Bank of England (BoE).  
The blue-chip FTSE 100 (.FTSE) fell 0.9%, extending losses from the previous session, similarly, the mid-cap FTSE 250 (.FTMC) dropped 0.8%.  
The BoE is expected to undertake its biggest rate hike since 1989 as it battles the highest UK inflation in four decades.    
Roslyakov said: "The new UK Prime Minister, Rishi Sunak, gave a sense of stability to the financial markets and the pound as he abandoned the fiscal policy suggested by his predecessor Liz Truss.   
"This provides some relief for investors. The BoE will likely tighten monetary conditions further in line with the FOMC, at 75 basis points.   
Fundamentally the US economy is much stronger than the UK economy, so one could expect the US dollar to strengthen against the pound.   
"If the BOE increases by 100 basis points, then the GBP could appreciate in the short term."  
Become a better trader – Join our webinars        
Forex: Pound vs dollar  
UK forex traders will be keenly watching the British Pound and its reaction to the BoE's interest rate decision. It should remain volatile following the decision as investors digest the British bank's latest forecasts and guidance.  
Ahead of the decision, the Pound to US Dollar foreign exchange rate is quoted at 1.1480 following a near-3.0% recovery in October. Banks are now quoting payment rates at around 1.1250 and independent providers are speculating at 1.1450.  
Roslyakov said: "Looking at the technical levels for cable (pound to the dollar), we can see support levels at 1.05, close to parity with the dollar, and resistance levels of 1.47. With an increased basis point hike, we could see the pound move higher, so gaining strength we would be looking at 1.2 as a new resistance level.     
"However, if it stays in line with the 75-basis point increase, then we could look to the 1.1 and again 1.05 support levels as the new targets as we approach parity with the dollar."  
Moderna earnings 
Pharmaceutical company Moderna was previously riding on the Covid-19 waves, earning billions from its vaccines. By the end of 2021 and throughout 2022, abating virus risks in its key markets and mass inoculation against Covid-19 have diminished its profits.   
Moderna is set to release its third-quarter (Q3) financial results on November 3. Current expectations are for its Q3 revenue to drop 29.0% from the same period in 2021 to $3.5 billion. This could mark the third consecutive quarterly decline. Its Earnings per share (EPS) is expected to be $3.29, a 57.2% decrease from a year ago.  
Overall, Moderna's share price is down close to 40% year-to-date with not much expected from its Covid-19 booster. The company has since shifted its focus to producing an effective annual Flu treatment and a Covid-19 vaccine in pill form.  
 8 top stocks you shouldn't miss      
Roslyakov said: "There's been lots of insider selling in Moderna for the past quarter, so that could give some insight into the negative news coming out and the resulting negative movements.   
"Technically, from Maderna, we have resistance levels of 190 with a large support of 115. That being said, negative earnings by Moderna in the past have led to quite volatile downward moves which have shown extreme relative weakness to the overall market.    
"So a negative earnings report could see it break the supports of 115 and possibly move down toward pre-COVID levels. If there's a positive report, we would look for movement towards 190 and with the good relative volume we could see it break past that and move towards its all-time highs." 
Want expert trading tips?  
CMTrading offers all the latest trading tips, news, and information in real-time. Simply sign-up for an account and access your trading dashboard. What's more, it's completely FREE!  
 Gain access to the following powerful features:  
Trending stocks 

 

Analyst ratings 

 

Insider activity 

 

TipRanks smart score 

 
What's more, it's completely FREE!  
Ready to start trading? Open an account today        
Join CMTrading, the largest and best-performing broker in Africa, and discover more opportunities with an award-winning broker. Register here to get started            
Follow us on Facebook, Instagram, LinkedIn, Twitter, and YouTube