For the love of Football: CMTrading gets in the game 
"I learned all about life with a ball at my feet" – Ronaldinho    
According to FIFA, there are five billion football fans around the world. While the "beautiful" game continues to be the world's most-watched sport, the business of football is anything but fun and games.    
FIFA reportedly earned a record $7.5 billion in revenue for the 2022 Qatar World Cup.    
CMTrading, a licensed & award-winning broker, is getting on the pitch of some of the world's top football leagues…  
Want to start trading? Stay tuned for a special trading offer at the end of this article!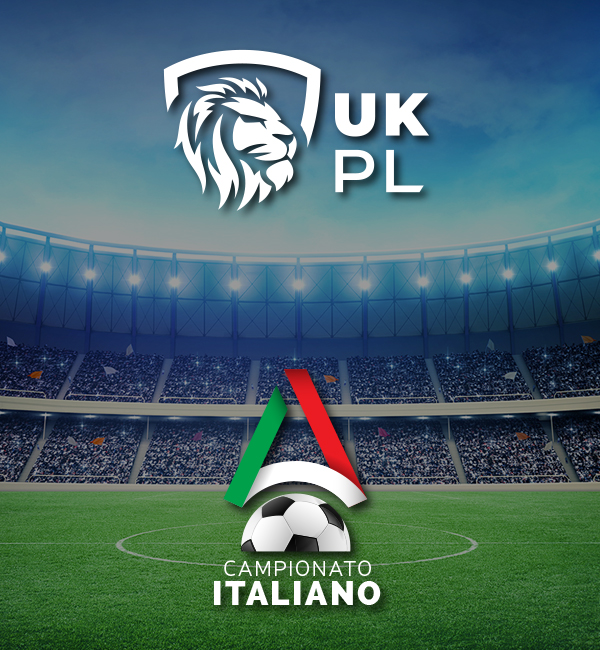 Spotted on the pitch 
Eagle-eyed TV viewers will have seen CMTrading branding at recent matches in both the UK Premier League and Italian Football League.  
CMTrading could be spotted at the sidelines during the recent Fulham vs Arsenal match – which was one 3-0 by the away side – as well as at the Spezia Calcio vs Internazionale game which saw Spezia grab a 2-1 victory.   
In the coming months, football fans will see CMTrading's branding in games involving legendary clubs such as Lazio, Roma, and Milan.  
World cup prize money, sponsors, and more!   
Jonathan Bergman, VP of Marketing for CMTrading, has explained that apart from loving and supporting the game themselves, the viewership of these leagues is of particular interest to the company.   
Bergman said: "We see great interest in this sport and these regions. We also love giving back to the community through our coaching clinics."  
Fans of the Premiership, Series A, and La Liga should look out for the company's branding on the sidelines during broadcasts in the future. 
Football and community  
Football fans will know that international broker CMTrading has been heavily involved in football sponsorship at a grassroots level in Africa.  
In December 2022, local South African children took part in a three-day, action-packed coaching clinic, hosted by CMTrading in Langa, Cape Town.    
Become a better trader – join our webinars           
In partnership with Sporting Chance, CMTrading provided many soccer hopefuls with amazing gear, the opportunity to engage with other kids, and most importantly have fun on the football pitch. Not to be outdone by the boys, local girls showed off their Netball skills and enjoyed a fantastic time learning valuable skills from professional coaches. The girls too received amazing sporting equipment courtesy of CMTrading.   
The children were able to enjoy sporting activities in a fun, safe environment. In total 65 kids joined the coaches at the Langa Stadium in Langa, tackling, shooting, dribbling, and dodging their way to a fun time.    
Big Mac Index – Top 10 Global Food Index you should know 
Bergman said: "We believe that trading is for everyone and likewise so is football. We want to give back to South African communities and what better way than to provide local kids with a safe, active environment in which they can enjoy soccer coaching?   
"We hope to continue our programs and build strong bonds with local communities in the future. Most importantly, we hope each child has a lekker time at our coaching clinics."   
Bradlyn Stuurman, Sporting Chance Projects Manager, said: "One of our prime objectives is providing safe, physical activities for all kids. Working with CMTrading gives these kids opportunities to get out of the house and enjoy some fun in the sun. During the December school holiday period, many children are bored at home as parents still must go to work. Our programs are beneficial not just from the physical and sporting perspective, but it keeps kids occupied and away from negative influences."  
World's most expensive petrol price 
Local boys with huge talent in South Africa  
Back in 2021, CMTrading Accelerate Futbol social soccer teams (U10 and U12), made us proud in the picturesque Camps Bay, participating in a Legends 5v5 football tournament.    
Dricus Du Plessis, CMTrading Brand Ambassador, and South Africa's highest-ranking UFC fighter joined the teams and shared words of encouragement as well vital life sessions with the boys.    
It was a hard-fought weekend filled with soccer action, but our boys made us proud to win the U10 age group and make it to the quarterfinals in the U12 division.    
More from CMTrading: 
UAE's tech IPOs worth billions in 2023 
Are Fed interest rate hikes coming to an end?   
Silicon Valley Bank collapse: What you need to know   
How ChatGPT and AI will affect traders 
World's most expensive fuel prices 
Big Mac Index – Top 10 Global Food Index you should know 
Special offer 
Take advantage of market movements with our special March offer and start trading today!  
How to get your bonus:    
1 Deposit $250 – get a 100% back  
2 Use promo code CMT250 
3 Trade with our bonus 
T&C Apply | Min. deposit $250 | Max reward $250 | New clients | Promo code: CMT250 
Ready to start trading? Open an account today        
Join CMTrading, the largest and best-performing broker in Africa, and discover more opportunities with an award-winning broker. Register here to get started            
Follow us on Facebook, Instagram, LinkedIn, Twitter, and YouTube