Dricus Du Plessis – Top 7 Epic Fights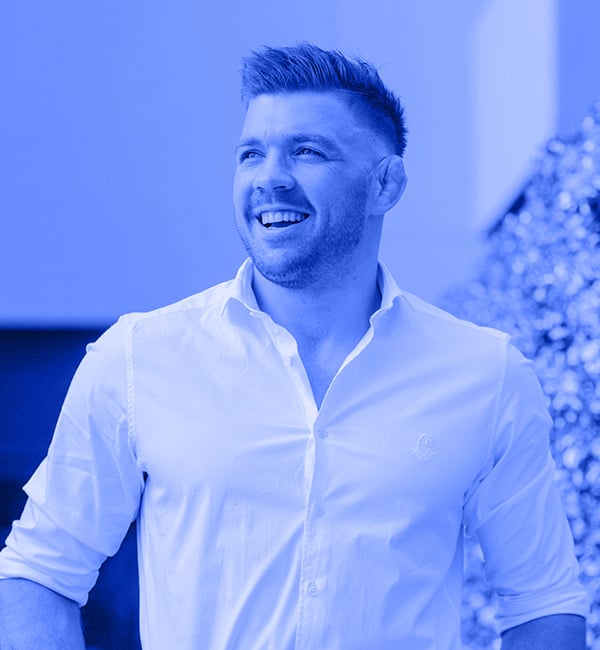 Dricus Du Plessis goals of winning a UFC Title shited in a major way in September. Fighter Sean Strickland's impressive performance give the title race a completely new dynamic. 
In this article, we find out what Dricus' next steps are in UFC and a bonus, and list his top 10 career fights. 
Dricus Du Plessis vs Strickland? 
At the epicenter of UFC 293, a thrilling pay-per-view spectacle hosted in the picturesque Sydney, Australia, Strickland boldly challenged the reigning supremacy of the division's iconic figure, Israel Adesanya.  
With the first round serving as a canvas, Strickland painted a masterpiece, sending Adesanya. to the canvas. What followed was a showcase of Strickland's unwavering commitment to his strategy, as he outclassed the former kickboxing maestro over the course of five grueling rounds, ultimately securing the coveted championship title. 
In the aftermath of this historic bout, the MMA world has been abuzz with speculations about Strickland's next adversary in the ring. While the notion of an immediate rematch with Adesanya has been largely dismissed, two formidable contenders have risen to the forefront: Dricus Du Plessis and Jared Cannonier. 
Fighting the "Killa Gorilla"  
However, Cannonier may have a subtle advantage over his South African counterpart, a notion championed by none other than Strickland's esteemed coach, Eric Nicksick. Nicksick is convinced that "The Killa Gorilla" has solidified his candidacy by journeying to Australia and offering himself as the contingency fighter during the climactic headliner last Saturday. 
Curiously, the same level of commitment could not be attributed to Du Plessis, despite the earnest pleas from the now-former champion Adesanya and the former title challenger, Chael Sonnen.
During a recent appearance on The MMA Hour with Ariel Helwani, Du Plessis took a retrospective look at the division's latest championship showdown and shed light on his absence from the Sydney spectacle. 
Dricus Du Plessis – Jabbing At Adesanya.  
He staunchly affirmed his desire to be present cageside at UFC 293 but emphasized the challenging ordeal of obtaining an Australian visa as a South African citizen.
In a rather pointed remark, Du Plessis also offered a sly jab in Adesanya's direction, insinuating that the "Nigerian-New Zealander" might have a deeper appreciation for the complexities of acquiring a visa if he were an African resident. 
View this post on Instagram
Du Plessis said: "That's one thing I want to tell Izzy. Listen, if you knew anything about living in Africa, you would realize what it takes to get a visa to Australia being a South African. It doesn't happen overnight. You don't get a visa in two or three weeks. You just don't. You don't even get a visa in four weeks. It's extremely hard.
"And what would have happened? I would have got there and saw him lose. No, it doesn't work like that. People are like, 'Just go! Just go to Australia!' Do you know how hard it is for a South African to get a visa for Australia? It's extremely hard… I would have loved to be there, definitely." 
View this post on Instagram
Before his setback on September 9, Adesanya and Du Plessis seemed destined for a head-on collision in the octagon.
The rising contender had positioned himself as the next in line following his victory over Robert Whittaker, and a palpable rivalry had emerged between him and the reigning champion during an intense Octagon faceoff.  
Nonetheless, Du Plessis has chosen to recalibrate his focus toward Strickland for the time being, with his unwavering goal being to claim the middleweight throne and etch his name further into the annals of MMA history. 
Dricus Du Plesiss – Top 5 Fights 
Dricus Du Plessis has had an impressive MMA career with several notable fights. Here are his top 5 fights and descriptions of how each fight was won:  
Dricus Du Plessis vs. Brendon Groenewald (EFC 35 – November 6, 2014):
In this early-career matchup, Du Plessis faced Brendon Groenewald. Du Plessis showcased his striking skills and knocked out Groenewald in the first round. His precise striking and aggression overwhelmed his opponent, earning him the victory via TKO. 
Dricus Du Plessis vs. Martin van Staden (EFC 55 – November 11, 2016):
In this intense battle for the EFC Welterweight Championship, Du Plessis faced off against Martin van Staden. Du Plessis displayed his striking dominance, landing a brutal knee that led to a knockout victory in the first round. The precision and power of his knee strike were a testament to his striking skills. 
   3. Dricus Du Plessis vs. Garreth McLellan (EFC 58 – April 8, 2017):
This fight was for the EFC Middleweight Championship. Du Plessis displayed his well-rounded abilities, taking the fight to the ground and securing a submission victory via rear-naked choke in the second round. This win marked a significant step in his career as he claimed the middleweight title. 
 4. Dricus Du Plessis vs. Roberto Soldić (KSW 43 – April 14, 2018):
Du Plessis faced the formidable Roberto Soldić for the KSW Welterweight Championship. This fight was a thrilling back-and-forth battle. Du Plessis managed to secure a submission victory via triangle choke in the third round, becoming the new champion and demonstrating his resilience and submission skills. 
5. Dricus Du Plessis vs. Markus Perez (UFC Fight Island 7 – January 16, 2021):
In his UFC debut, Du Plessis faced Markus Perez. He made a strong statement with a spectacular knockout in the first round. Du Plessis displayed his striking prowess by landing a clean right hand that sent Perez crashing to the canvas, earning him a TKO victory and a memorable introduction to the UFC. 
   6. Dricus Du Plessis vs. Trevin Giles (UFC 264 – July 10, 2021):
In this highly anticipated UFC bout, Du Plessis faced Trevin Giles. Once again, he showcased his striking skills, delivering a knockout victory in the second round. Du Plessis connected with a powerful left hook followed by a ground-and-pound finish to secure the TKO win. 
Dricus Du Plessis vs. Louis Taylor (UFC 276 – February 18, 2022):
In a highly anticipated bout, Du Plessis squared off against veteran Louis Taylor. Du Plessis showcased his versatility by winning via unanimous decision after three grueling rounds. His ability to control the fight and thwart Taylor's attacks demonstrated his well-rounded skills and adaptability in different fight scenarios. 
These top fights in Dricus Du Plessis' career highlight his versatility as a fighter, with victories coming via knockout, submission, and TKO. His ability to adapt to different opponents and situations has solidified his reputation as a rising star in the MMA world. 
Dricus Du Plessis – CMTrading Brand Ambassador  
If you're a fan of mixed martial arts (MMA), you've probably heard the name Dricus Du Plessis buzzing around the fight scene. This South African fighter has been making waves with his impressive skills and determination in the octagon. But there's more to him than just his fighting prowess.
Du Plessis also holds the title of brand ambassador for CMTrading, adding another layer to his already fascinating story. 
 The Early Years:  
Born on August 12, 1994, in Pretoria, South Africa, Du Plessis was destined for greatness from an early age. He started his martial arts journey in karate at just six years old. It wasn't long before he fell in love with the world of combat sports and transitioned into MMA.  
Rising Through the Ranks:  
Du Plessis began his professional MMA career in 2014, and it didn't take him long to become a sensation in the sport. He quickly amassed an impressive record and earned a reputation as a formidable opponent.
His fighting style is a combination of striking and grappling, making him a well-rounded fighter who can adapt to any situation.  
One of his most notable achievements came when he became the Extreme Fighting Championship (EFC) Welterweight Champion. This was a significant milestone in his career, and it showcased his ability to dominate the competition.  
The CMTrading Connection:  
In addition to his fighting career, Du Plessis has also made a name for himself as a brand ambassador for CMTrading, an award-winning online trading platform. This partnership is a testament to his success and influence in the MMA world.  
CMTrading is a well-known name in the online trading industry, and Du Plessis' association with the brand is a win-win for both parties. His dedication, discipline, and commitment to excellence align perfectly with CMTrading's values.  
Breaking Down Barriers:  
Du Plessis has not only made a name for himself in MMA but has also broken down barriers for South African fighters. His journey from a young martial artist to an international MMA star is an inspiration to many aspiring fighters in the region.  
Looking Ahead:  
As Du Plessis continues to climb the ranks in the MMA world, fans are eagerly anticipating his next move. Whether it's defending his titles, taking on new challenges, or inspiring the next generation of fighters, there's no doubt that he'll continue to make headlines.  
And as a brand ambassador for CMTrading, he's not only making an impact in the octagon but also in the financial world. It's a testament to his versatility and ability to excel in various aspects of life.  
In conclusion, Dricus Du Plessis is more than just a fighter; he's a symbol of dedication and perseverance. His journey from a young karate enthusiast to an MMA champion and brand ambassador is a testament to what can be achieved with hard work and determination.
As he continues to make history in the MMA world, we can expect even more exciting moments from this South African sensation. 
Check out this article on the 5 amazing ways to elevate your trading game:
As always, Follow these simple steps below if you are reading this for the first time and want to get started with CMTrading.
1.   Make sure to follow CMTrading on both Facebook and Instagram.
I make sure to watch the Motivational Monday's and Technical Tuesday video posts each week.
These are great and come with some amazing nuggets of knowledge from Fred Razak
2.  Listen to the Podcast
CMTrading's very own podcast called "Keeping up with the trends" is another go to for me.
Again Fred is here to deliver amazing knowledge and tips to the audience.
3.  Website Resources
Lastly www.cmtrading.com has a full education section on the site where you can watch training videos, attend Webinars and Live seminars and even download E-Books for FREE.
There really is everything you need at your finger tips to start your trading journey.
How CMTrading Trading Signals Can Help You
If you're a trading beginner, the vast and intricate world of financial markets might seem overwhelming. But fear not! CMTrading Trading Signals are designed with beginners in mind, offering an excellent starting point on your trading journey.
1. Simplified Decision Making: Trading signals analyze heaps of data and present the findings in a user-friendly format. As a beginner, you won't need to grapple with complex charts and indicators. Just follow the signals and make informed decisions.
2. Learn While You Earn: CMTrading Trading Signals serve as valuable educational tools. As you follow the signals, you'll begin to understand how market movements work, gradually building your trading acumen.
3. Emotion-Free Trading: Emotions can wreak havoc on your trading decisions. By relying on trading signals, you can avoid the trap of emotional trading and stick to a disciplined approach.
4. Diversification Opportunities: The signals cater to various financial instruments, from stocks to currencies, commodities, and cryptocurrencies. This diversity allows you to explore different markets without the need for extensive research.
5. Time-Efficient: Trading signals save you time. You won't have to spend hours analyzing charts and reading financial news. Instead, you can focus on honing your trading skills and managing risk.
For further information and inquiries about trading or partnership opportunities, visit CMTrading.com.
Join CMTrading
, the largest and best-performing broker in Africa, and discover more opportunities with an award-winning broker.
Register here to get started