Are Fed interest rate hikes coming to an end? 
High inflation, and high-interest rates – it's a terrible combination for any economy to face much less one that's still reeling from the global pandemic.  
Yet to combat rampant inflation, many governments, especially the US Federal Reserve, have implemented a series of rate hikes since 2022.  
In March 2023, the US Fed hiked rates by a quarter percentage point yet the financial institution has indicated that increases could be near an end.  
In this article we take a look at interest rates and whether we'll finally see an end to inflation and rate hikes.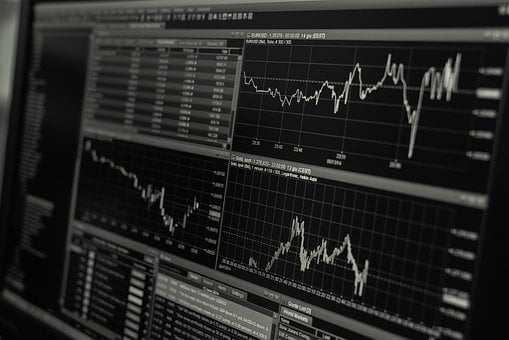 Small rate hike signals change    
The Federal Reserve raised interest rates by a quarter of a percentage point on March 22. The bigger news was the Fed indicating it was on the verge of pausing further increases in borrowing costs. This follows the recent collapse of two major banks, namely Silicon Valley Bank and investment firm Credit Suisse.   
The Fed's policy-setting committee lifted its benchmark overnight interest rate to the 4.75%-5.00% range.  _____________________________________________________________________________________ Ready to start trading? Stay tuned for a special trading offer at the end of this article! _____________________________________________________________________________________ 
Wall Street ended sharply lower despite Fed Chairman Jerome Powell assuring investors and traders that the US Government is still intent on fighting inflation while also focusing on bank failures in 2023.    
The much-anticipated rate hike by the Fed, which has implemented eight previous rate hikes in the past year, sought to balance the risk of inflation with the instability in the banking system.  
Big Mac Index – Top 10 Global Food Index you should know 
Powell said that the management of SVB "failed badly" but that the bank's collapse did not indicate wider weaknesses in the global banking system.    
Powell said: "These are not weaknesses that are running broadly through the banking system."     
He also added that the recent takeover of Credit Suisse appears to have had a positive outcome.  
Banking crisis  
Fed officials announced that additional "policy firming" is needed in the banking sector. The Fed has revealed it will implement one more quarter-of-a-percentage-point rate increase by the end of the year.  
Want to learn more about the markets? Check out our latest podcast!     
The banking sector has been rattled by the rapid failure of California-based SVB, New York-based Signature Bank, and the rescue of Credit Suisse, all in March 2023.    
Many institutions have been coping with the fallout, debating what new rules or regulations might be needed to assist investors and clients.     
The overall news is positive and as long there are no major changes to the flow of loans and no more bank failures, the economy could finally be in recovery.   
CPI reveals inflation drop: Will the Fed curb rate hikes? 
Powell said: "Financial conditions seem to have tightened and probably by more than the traditional indexes say because they don't necessarily capture lending conditions.    
"The question for us is how significant will that be?"  
 World's most expensive petrol price 
The Fed chief said the collapse of these financial institutions showed a breakdown of central bank supervision that needs to be fixed.  
End of record rate hikes?  
The outcome of the latest FOMC meeting spells the likely end of the aggressive series of rate increases that have dominated financial headlines since 2022. For more than a year, central banks have tried to lower inflation from 40-year highs.    
Financial analysts are betting that the Fed won't raise rates any further and could reduce them by the end of 2023.    
The ongoing rate hikes and high inflation will likely take a toll on US GDP growth and the economic outlook.    
Silicon Valley Bank collapse: What you need to know 
New economic projections from Fed officials see the US unemployment rate rising nearly a full percentage point later in 2023, to 4.5% (from 3.6%). The Fed says inflation is falling slowly and growth in GDP downgraded from an already sluggish 0.5% to 0.4%.  
Become a better trader – join our webinars            
South Africa's Rand strengthens  
The South African Rand strengthened in early trading on March 23, as the USD hovered around seven-week lows.    
The Rand traded at R18.1475 against the dollar, 0.89% stronger than its previous close. The US Dollar Index, which measures the currency against six rivals, was last trading down 0.44% at 101.99.  
Headline inflation in South Africa rose in February from 6.9% to 7%. This is fueling rumors that the South African Reserve Bank (SARB) would hike interest rates by 25 basis points at its meeting later in March.   
Banking crisis and recession woes  
Despite the banking crisis and volatile expectations around rate hikes, global markets have held their ground.     
The Dow Jones Industrial Average is up 2% and the 10-year Treasury yield has risen about 20 basis points (or 0.2%) during the same period.    
Data shows a softening in inflation, but recent reports have been less encouraging.  
Stay up to date on the latest market news           
The Personal Consumption Expenditures price index, an inflation gauge for the Fed, rose from 0.6% in January to 4.7%. This is well above the Fed's 2% target, and the data prompted Powell on March 7 to warn that interest rates are likely to rise more than expected.    
The current banking crisis has complicated the Fed's pace of tightening monetary policy as it has contributed to liquidity problems.    
Closures of SVB, Signature Bank, and the takeover of Credit Suisse have raised concerns about the state of the global banking industry.  
Want to learn more about the markets? Check out our latest podcast!     
While big banks are considered well-capitalized, smaller institutions have faced liquidity problems due to rising interest rates. This has made otherwise safe long-term investments lose value. SVB was forced to sell bonds at a loss, triggering a crisis of confidence, which ended the bank's 40-year run.    
The Fed and other regulators have since stepped in with emergency measures that seem to have stemmed immediate concerns but there are concerns that more banks could follow suit.    
Concerns of a global recession persist as the rate increases take effect. 
More from CMTrading: 
How ChatGPT and AI will affect traders 
Nigeria election: More of the same for Africa's biggest economy?   
World's most expensive fuel prices 
Big Mac Index – Top 10 Global Food Index you should know 
Special offer 
Take advantage of market movements with our special March offer and start trading today!  
How to get your bonus:    
1 Deposit $250 – get a 100% back  
2 Use promo code CMT250 
3 Trade with our bonus 
T&C Apply | Min. deposit $250 | Max reward $250 | New clients | Promo code: CMT250 
Ready to start trading? Open an account today        
Join CMTrading, the largest and best-performing broker in Africa, and discover more opportunities with an award-winning broker. Register here to get started            
Follow us on Facebook, Instagram, LinkedIn, Twitter, and YouTube