Top trader Fred Razak's top market moments of 2022 
Bitcoin's $300 billion crash, highest interest rates in years, record-high oil prices… 2022 has been a volatile year for markets.    
While companies battle the dual combination of high inflation and high-interest rates, traders have been fortunate to take advantage of such a volatile year.   
Fred Razak, senior trading specialist at CMTrading, shares his top market moments of 2022.  
Don't miss out – Get Daily Trading Signals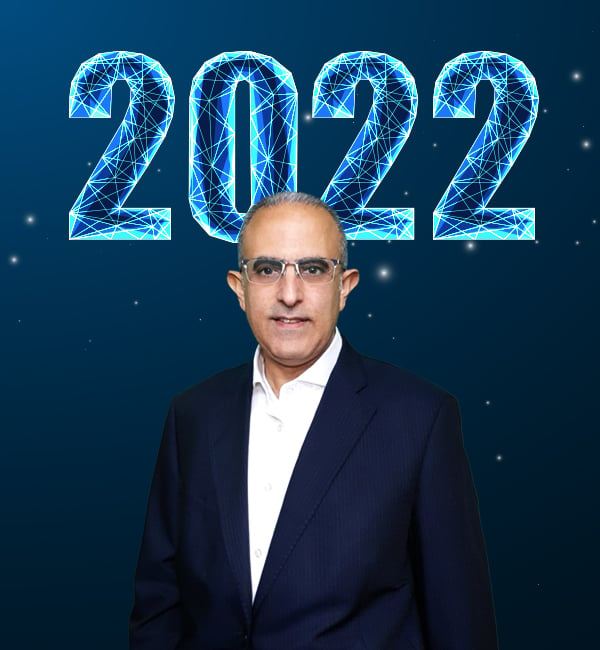 1 Elon Musk Twitter drama  
"Elon Musk buying Twitter has everything to do with free speech in America. The left and right political parties have taken different turns fighting the imbalance of the two ideologies on the platform. Their coverage is getting most of the attention of the American people. It's like one of those sci-fi movies where there's this drug that the people use, and they can't think for themselves. I think that that's what American News is today. Twitter has a lot to do with what's going on in American politics. Its purchase is one of the big market moments of 2022.   
"Twitter was previously very biased towards the left. Now that Musk has taken over, he is attempting, in his way, to have more balance on the platform.  If you're biased on one side, your commentary has a major effect on such a huge platform and especially if celebrities are endorsing it. The issue is now that Twitter is private, its users no longer enjoy the protections and safeguards of a public entity. Therefore, Musk has complete control of every element of the platform and isn't beholden to public shareholders. Already there's been much drama from the changes Musk has made such a subscription model and the unbanning of controversial users. 
"Elon Musk is a celebrity at the end of the day. He's not just a businessman but he's a celebrity as well."  
Become a better trader – join our webinars 
2 Ukraine War  
"Russia's invasion of Ukraine and the subsequent economic fallout continues to affect the market. Russia's held a very strong stance against NATO being at its doorstep and right next door is Ukraine wanting to enter NATO. That was a red line that was crossed from Russia's perspective. It's a crisis that unless it can start to taper down, I think could potentially become World War three down the line. Not today, not tomorrow but you know, if things don't calm down and Russia escalates, it can evolve into a global war.   
"I think we need to look at the causes and not just the effects. Yes, the effect is oil prices go up, and wheat prices go up, but that's not the cause, that doesn't provide understanding. The causes are some political but larger the ones we don't see what's going on behind closed doors between Russia and Europe.   
"Another major factor in the conflict is the USA because America is on Europe's side, so for Russia, this is a continuation of the Cold War where the two countries battled indirectly.   
3 High inflation and interest rates hikes  
"Coming out of the pandemic in 2021 only to be hit by high inflation and interest rate hikes in 2022. This has been a constant headache for investors throughout the year and will persist in 2023. Things have just gone out of control such as the real estate market.   
"The real estate market has just gone crazy on how much the valuations of houses and properties are and in many parts of the world, especially in the USA. That's something that we're all looking into to see what the ramifications of the market will be. We haven't seen such high inflation since the 1980s. The Fed is increasing interest rates to pacify some of the investors, to let them know that you know that they're keeping an eye on it and that they're managing it the best that they can. They're doing this by making the US Dollar more expensive to borrow and thereby putting the market into deflation eventually.   
"The rate hikes and inflation are correlated to the price of oil. We saw a tremendous spike in the price of oil during the initial unrest in Ukraine. And that also shows one of the major imbalances this year. 
"Borrowing lots of money throughout 2020 to 2021 and in combination with geopolitical issues is a perfect storm as they say."  
4 FTX, Bitcoin collapse  
"The FTX cryptocurrency collapse and Bitcoin's crash are possibly two of the biggest stories of the year. Bitcoin has been down since the start of 2022. Then in November the news of FTX's collapse came out and tanked Bitcoin to below $15 000. So, from the beginning of 2020, we went from about $42,000 to a high of $69,000 in 2021 and are now down to $16,000. As if though, somebody knew something about something. Markets don't go like this, unless somebody knew something about crypto and with the fallout of FTX that theory is making sense.   
"FTX is the intermediary between buyers and sellers. The platform would know what was happening. The big question is do they get out before everybody else did? I don't know. The sad thing is cryptocurrencies are unregulated. It's the Wild Wild West of trading. There's no law and order to adhere to and they're not regulated, or at least not to the extent that they need to be.  
"You're seeing a tremendous imbalance in cryptocurrency. When there is this much lack of trust then markets like this will sell off aggressively and that is completely normal and understandable. The good news is cryptocurrency will become more regulated, at least in the USA later in 2023.  This will be good for all traders of digital currencies.   
What's more, it's completely FREE!  
Ready to start trading? Open an account today        
Join CMTrading, the largest and best-performing broker in Africa, and discover more opportunities with an award-winning broker. Register here to get started            
Follow us on Facebook, Instagram, LinkedIn, Twitter, and YouTube