Top 6 crazy business stories 
 From a Tesla CEO Elon Musk's dramatic acquisition of Twitter to Nissan Japan selling its entire Russian operation for a single $1…. 2022 has seen some incredible, downright crazy developments in the world of business.  
As the year draws to a close, we reflect on some of the more bizarre stories that made headlines.  
Check out these 6 crazy business stories of the year: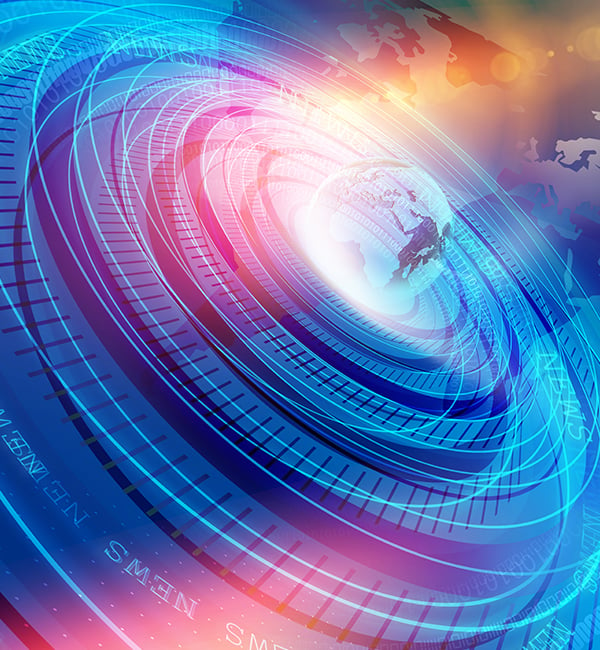 6 Yum! Dogecoin-inspired burger joint opens in Dubai   
 Dogecoin, the meme that became a popular cryptocurrency, received a new claim to fame earlier in 2022 – a restaurant opened in Dubai based on the meme-coin.   
Doge Burger was launched in Dubai in February 2022, allowing customers to pay for meals using crypto assets. The restaurant, launched by Rocket Kitchens, a chain of virtual restaurants, has a menu featuring crypto-inspired burgers.     
As cryptocurrencies, such as Bitcoin, become increasingly more mainstream, many institutions and firms will start accepting digital coins as legal tender. Doge Burger is not the first restaurant in the UAE to accept cryptocurrency; since 2014, many restaurants have been accepting cryptocurrency for payments.   
5 Crypto market hit by $615 million hacker heist   
The cryptocurrency market was rocked earlier in March 2022 as hackers stole cryptos worth approximately $615 million. The hackers hit Ronin, a blockchain project linked to the popular online game Axie Infinity.   
Ronin said the theft occurred on March 23rd but was not detected until a week later. The blockchain network allows users to transfer crypto within the game and hackers exploited this facility.   
The cryptocurrency market has long been plagued by hackers, exploiting the unregulated nature of the market. Earlier in 2022, the FBI arrested two individuals for an alleged conspiracy to launder $4.5 billion in cryptocurrency that was stolen during the 2016 hacking of Bitfinex.  
4 Nissan sells Russian business for $1, takes $687m loss!    
 Imagine setting up a business worth nearly half-a-billion dollars only for you to have to close and hand over all assets for a measly $1! Sadly, what sounds like the plot left in Hollywood is a reality for one of the world's biggest carmakers.    
Japanese carmaker Nissan was forced to sell its Russian assets to the Russian government in October.   
 Here's where it gets insane for business analysts – Nissan handed over its business for the measly sum of $1. Nissan said it will suffer a loss of about $687m.    
 The Russian ministry outlined the terms of the deal on October 12: "Nissan's executive committee approved the sale of its Russian assets to the Russian Federation. This includes Nissan's production and research facilities in Saint Petersburg as well as a sales and marketing centre in Moscow."    
 The ministry said in a statement that: "Nissan can buy back its share within the next six years". Denis Manturov, Russia's industry and trade minister, said the deal was "of great significance for the industry."    
 In November 2022, Japanese automaker Mazda suffered a similar fate when it sold its Russian operations for $1.  
3 Kim Kardashian to pay $1.26m in crypto 'pump & dump'  
Kim Kardashian regularly makes headlines but in October 2022, it was for all the wrong reasons. The    
US Securities and Exchange (SEC) slapped the lifestyle guru with a $1.3 million penalty for her involvement in a cryptocurrency "pump and dump" scheme" in 2021.  
It's hoped the fine will be a warning to other high-profile influencers about the dangers of hyping cryptocurrency and fleecing traders.  
The SEC charged Kardashian on October 4 for pushing a crypto asset without disclosing a payment she received for the promotion. In June 2021, the reality-TV star posted on her Instagram, which at the time had 225 million followers, advertising the EthereumMax token. Although she added that the post was not "financial advice" and made it clear that it was marketing material.  
Kardashian was among three celebrities sued by EthereumMax investors earlier in 2022. Other defendants in the case included boxer Floyd Mayweather Jnr, basketball player Paul Pierce, and the currency's creators.    
The celebrity endorsement caused the currency to increase by more than 1300% of its initial price. This was then followed by a mass sell-off. This caused the price to plummet to an all-time low, enabling the group to offload EthereumMax tokens for substantial profits while many traders and token holders lost thousands of dollars.   
It's an incredibly shady business practice, as only those with major tokens stand to make a profit whereas other traders are left with devalued tokens as the price crashes. EthereumMax wasn't the only crypto asset to do this and until there's proper regulation, it won't be the last.  
Earlier in November, FTX, the world's second-largest crypto exchange, collapsed, with billions lost overnight. The fallout of FTX continues, dragging Bitcoin and other cryptocurrencies to record lows as of December.   
FTX suffered a meteoric rise and subsequent fall; the platform transitioned from one of the largest exchanges in the world to filing for bankruptcy overnight. Regulators have found that at least $1 billion in client funds are missing from FTX.    
FTX's bankruptcy marks a stunning reversal of fortune for CEO Sam Bankman-Fried. Since launching FTX in 2019 he had accumulated a personal fortune estimated at nearly $17 billion. FTX was valued in January 2022 at $32 billion, with investors including SoftBank and BlackRock.   
The collapse triggered a massive sell-off with many market participants concerned about huge withdrawals from the Singapore-based exchange Crypto.com.  
Pending lawsuits, criminal investigations  
Bahamas-based FTX filed for bankruptcy on Nov 11th after a failed rescue deal by rival exchange, Binance. This triggered a rush of customer withdrawals.   
In December, US prosecutors announced that they are pursuing a potential fraud case against Sam Bankman-Fried and others involved in the collapse of FTX. Hundreds of millions of dollars were transferred to the Bahamas around the time of FTX's Nov 11th bankruptcy filing. The law firm is scrutinizing how these funds held by the exchange operator moved outside the US as the company was headed toward bankruptcy.   
On December 13th, Bankman-Fried was arrested on fraud charges in the Bahamas.  
1 The good, the bad, the ugly – Elon Musk buys Twitter  
Suspension of stock trading, firing the board of directors, axing hundreds of employees. Twitter is undergoing radical changes as new CEO Elon Musk purchased the social media platform.   
Musk, CEO of Tesla and the world's richest man, finalized his tumultuous $45 billion Twitter takeover following court intervention in October 2022.  
Since the takeover, Musk has moved quickly to put his stamp on the social platform, which he had ridiculed previously for being slow to implement changes. The changes have been dramatic and not well received.  
The real story, however, is the dramatic way in which the company was acquired.  
Deal went bad, now complete   
Earlier in 2022, Musk announced his intention to acquire Twitter. Shares of the social platform rose on the initial announcements. When he made his initial $44 billion buyout offer in April, Musk stated that he intended to remove Twitter from the public market. He came under fire for wanting to end bans on accounts and restoring what he called "freedom of speech" back to the platform.    
Following his announcement, he soon began to backpaddle and by May it was clear that Musk wanted to walk away from the deal. Incredibly, the company then sued Musk in a Delaware court. A judge ordered that either Musk complete the buyout by October or face legal action.    
With an October trial date looming, Musk finally sealed the takeover at $54.20 per share by the end of the month.  
Without concrete performance figures, Twitter 's future remains uncertain. One thing is for sure – the Twitter deal of 2022 will be a business case study for many years to come.  
What's more, it's completely FREE!  
Ready to start trading? Open an account today        
Join CMTrading, the largest and best-performing broker in Africa, and discover more opportunities with an award-winning broker. Register here to get started            
Follow us on Facebook, Instagram, LinkedIn, Twitter, and YouTube