CPI reveals inflation drop: Will the Fed curb rate hikes? 
All eyes were on the latest US Consumer Price Index (CPI), released on March 14. This important report reveals just how expensive core goods have become due to rampant inflation.   
Fortunately, many could breathe a sigh of relief as inflation eased for an eighth straight month in February 2023. A slowing rise in food costs offset a bump in fuel prices.  
Stay up to date on the latest market news          
 Many goods, however, still show increases in prices every month, reports the CPI.    
In this article, we take a look at the latest CPI and whether we'll see more rate hikes by the US Federal Reserve in the months to follow.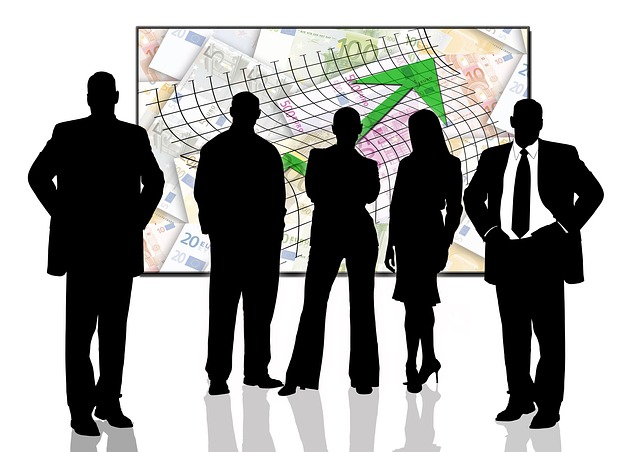 CPI – combating inflation, rising prices  
The US Bureau of Labor Statistics reported that inflation in the USA, as measured by the CPI, declined to 6% in February, from 6.4% in January. The latest reading was in line with market expectations; on a monthly basis, the CPI was up 0.4%.    
The Core CPI, which excludes volatile food and energy prices, has risen 0.5% per month, compared to a market forecast of 0.4%, bringing the annual rate down to 5.5% from 5.6%.  
Ready to start trading? Stay tuned for a special trading offer at the end of this article!
Market reaction – stock market volatile, dollar takes a hit  
Stocks are moving higher following the CPI release; all three major US indices rose between 1% and 2%. It's important to note that stocks, especially those linked to the technology sector, have been volatile in the wake of the Silicon Valley Bank disaster earlier in March.    
The US Dollar's reaction to February inflation data was mixed. The US Dollar Index was virtually unchanged on the day at $103.65. The benchmark 10-year US Treasury bond yield daily range is above 3.5%.  
Want to learn more about the markets? Check out our latest podcast!   
Traders and investors are having difficulty determining how the latest CPI figures will influence the Fed's policy outlook (i.e. rate hikes).     
The CME Group FedWatch Tool shows that markets are pricing in an 85% probability (up from 56%) of a 25 basis points Fed rate hike at its next meeting.    
Consumers – will grocery prices go down in 2023?    
You only have to look at your monthly shopping bill to see the effects of inflation and price increases. US grocery prices are still moving higher but albeit slower; prices rose by 0.3% from into Feb and 10.2% over the past year. The cost of commodities such as wheat and corn has declined in recent months due to falling global demand.  
World's most expensive petrol price 
Looking at a basket of core food staples shows a mixed bag of price increases and drops for consumers:  
In February, the price of eggs dropped 6.7% but costs are still up 55% overall. Breakfast cereal prices dropped 1.1% and rice declined 0.5%.    
Beef steak was up 1.2%, bread 1.2%, and processed fish 1.9%.  
Biden on the inflation report: 
 US President Joe Biden released a statement following the latest CPI: "I will continue working to lower costs for hardworking Americans so they have a little more breathing room at the end of the month.  
"As I've long said, and as challenges in the banking sector remind us, there will be setbacks along the way in our transition to steady and stable growth."  
Become a better trader – join our webinars           
Is the Fed going to keep raising rates?  
Rising inflation could lead the Federal Reserve to approve a half-point interest rate increase later in March 2023.    
Top economists say the collapse of SVB and the risks to the global financial system posed by other troubled US banks could lead the Fed to pause its rate hikes. It's possible that the FED could even lift rates by a quarter point to aid the banking sector.    
Despite a big monthly increase in consumer prices, economists still expect yearly inflation to decline in 2023. Goods prices generally have dropped as supply-chain bottlenecks have improved.    
Major financial institution Barclays predicts yearly inflation will slow to 2.9% by December 2023, this is slightly above the Fed's 2% target for the year.  
Big Mac Index – Top 10 Global Food Index you should know 
CPI – How it works  
The CPI is a measure of the average change over time in the prices paid by consumers for a basket of goods and services. It is a key indicator of inflation and is closely watched by economists, policymakers, and investors around the world.    
When CPI rises, it indicates that prices for goods and services are increasing. This can lead to inflation.   
One of the key ways the US Fed has been combating inflation is by raising interest rates. This unfortunately has the dual effect of making investing and importing goods doubly expensive.  
Inflation can affect global markets in 4 key ways:   
1 Interest rates  
Central banks, such as the US Federal Reserve, often use CPI as a guide for setting interest rates. If inflation is rising, central banks may increase interest rates to slow down the economy and prevent prices from rising too quickly.   
Higher interest rates unfortunately will result in borrowing more expensive and can reduce consumer spending, which in turn slows economic growth.   
2 Currency exchange rates:  
Changes in inflation can also affect Foreign Exchange (Forex) rates. If one country has higher inflation than another, its currency may weaken as investors seek to invest elsewhere (I.e USD/EUR). This can affect international trade and investment, which will have a huge impact on global markets. If the USD is too expensive, you will see a drop in imports from the USA.  
3 Commodity prices  
CPI can also affect commodity prices. As the cost of goods and services increases, the cost of producing and transporting commodities, such as wheat and fuel, may also rise. This will lead to higher prices for commodities such as oil. Commodities and food staples rising can have a ripple effect on other sectors of the economy. If wheat prices rise, the cost of staples such as bread will become expensive for consumers.  
4 Stock markets  
Rising inflation can lead to a sell-off in stocks as investors are turned off by the impact of higher prices on corporate earnings. Many companies enact cost-reduction methods such as downsizing their staff. Interestingly, some sectors benefit from inflation, such as companies that produce commodities; oil companies have greatly benefited from increased fuel costs.  
When will the next United States CPI take place?   
The next US Consumer Price Index will be released on April 12th at 12:30 GMT.   
Stay tuned to all the upcoming events and follow our market updates for the latest economic news. 
More from CMTrading: 
How ChatGPT and AI will affect traders 
Nigeria election: More of the same for Africa's biggest economy?   
World's most expensive fuel prices 
Big Mac Index – Top 10 Global Food Index you should know 
Special offer 
Take advantage of market movements with our special March offer and start trading today!  
How to get your bonus:    
1 Deposit $250 – get a 100% back  
2 Use promo code CMT250 
3 Trade with our bonus 
T&C Apply | Min. deposit $250 | Max reward $250 | New clients | Promo code: CMT250 
Ready to start trading? Open an account today        
Join CMTrading, the largest and best-performing broker in Africa, and discover more opportunities with an award-winning broker. Register here to get started            
Follow us on Facebook, Instagram, LinkedIn, Twitter, and YouTube