ACTIVATE YOUR LIVE TRADING ACCOUNT WITH OZOW
Enjoy an easy payment experience with Ozow. Make secure payments directly from your bank account without the need for any cards or registration.  
The benefits of using Ozow:
Make instant deposits with Ozow. 
Ozow is remarkably simple and user-friendly. 
All deposits are commission-free*
Safe and secure payments. 
*Fees may apply upon currency conversion cases
How to deposit with ozow (step-by-step)
Log in to your CMTrading account , click on Deposit and select Ozow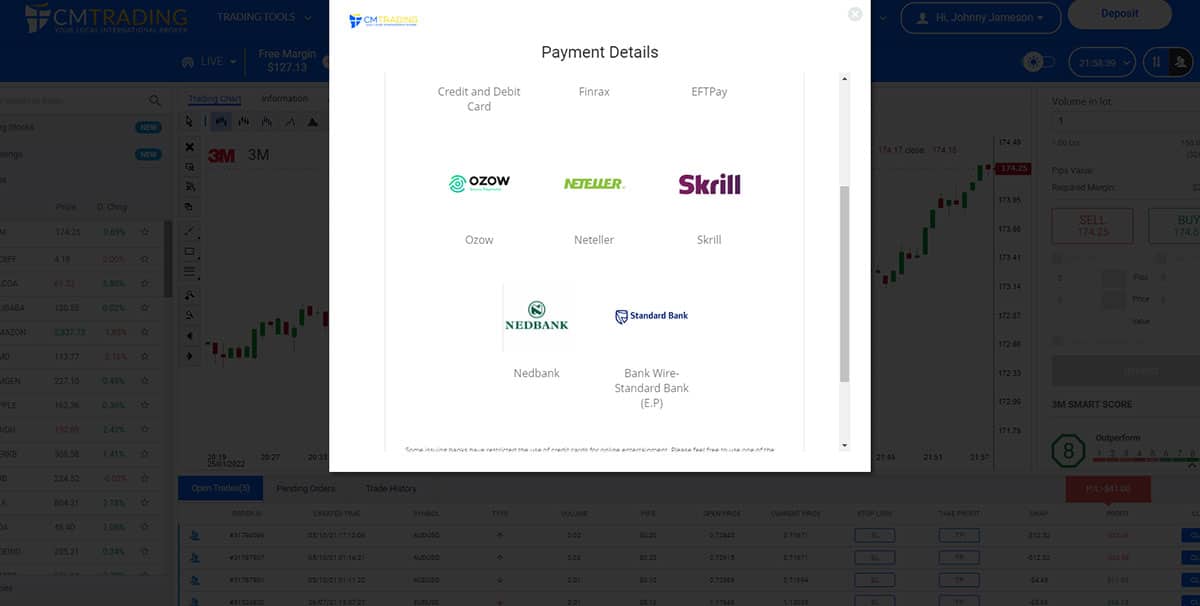 Enter the desired amount in ZAR.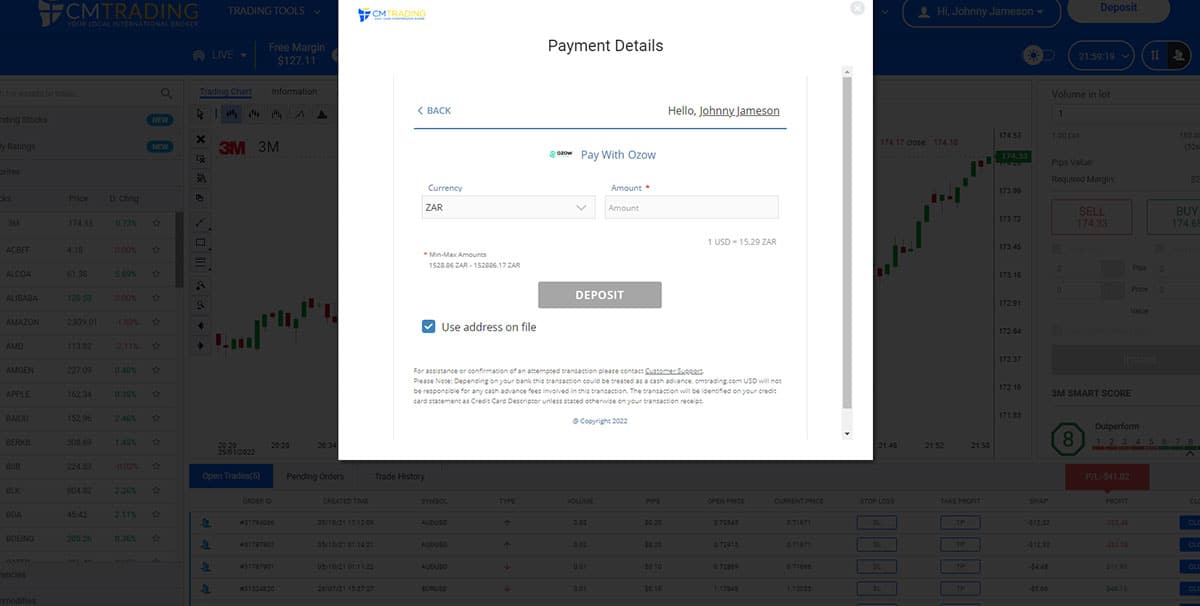 Log in using your internet banking profile.