Uber bounces back, earns billions: Is the stock a good buy?
 Ride-hailing service, Uber, is bouncing back following its latest earnings report.  
Uber has been struggling throughout 2021 as Omicron jitters curbed its ride-sharing business. In the final three months of last year, however, it managed to earn billions and beat analysts' expectations.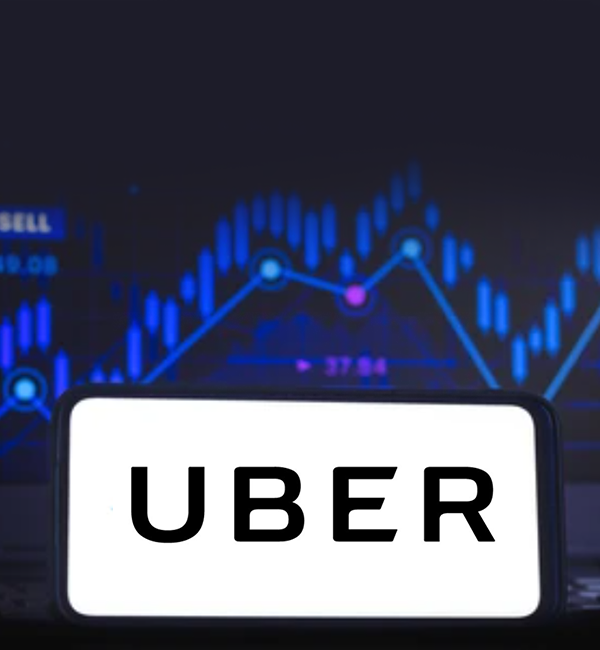 The company's future, however, remains clouded by the pandemic which has so heavily plagued its business.  
 Earnings report sends stock upwards  
Uber reported positive earnings per share (EPS) for the second time out of any quarter in the past three and a half years. Due to the pandemic curbing global tourism and remote work reducing the need for ride-hailing services, Wall Street was expecting the company to post yet another losing quarter. Join our webinars 
Revenue, however, at $5.8B, came in above analyst estimates ($5.4b; this amounts to a rise of 82.6% year-over-year and 300 million above market forecasts.  
The company's shares rose more than 6% in extended trading to $40.19 on February 10. Even with the rise, Uber's stock price remains more than 30% below its peak of $64 reached in 2021.  
Uber by the numbers   
Since the onset of the pandemic, Uber has pivoted its business to focus on its food-delivery division which by 2022 generates nearly half its revenue. Despite the huge drop in demand for rides, the app reports passengers took a total of 1.77 billion trips during the last three months of 2021.   
The company proved profitable during the past quarter, thanks to a $1.4 billion boost in some of its investments, including Aurora, which took over Uber's self-driving car division in 2021.  
How to become an online trader in 2022 
Uber's delivery division accounted for $2.4 billion of its revenue while the ride-hailing service generated $2.3 billion. Interestingly, the company's primary revenue was derived from its logistics division which delivers commercial goods.  
Future of Uber  
The omicron variant devastated business at the end of 2021 as global shutdowns were implemented once again. If vaccine rollouts continue and the easing of restrictions persists, Uber's prospects could improve in 2022.   
Already, the company reports that overall, its ride-hailing division is approaching pre-pandemic levels.   
Trade the easy way           
Join CMTrading, the largest and best-performing broker in Africa, and discover more opportunities with an award-winning broker. Register here to get started            
Follow CMTrading on Facebook, Instagram, LinkedIn, Twitter, and YouTube.