Pfizer's profits double yet shares down 2.8% 
 Pharmaceutical giant Pfizer (PFE) has generated billions from its vaccine roll out yet on February 8 delivered an earnings report with mixed results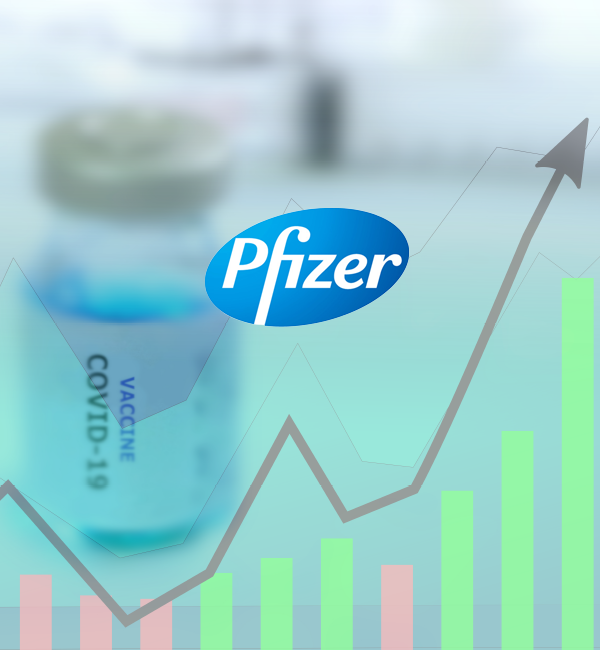 Pfizer said on Tuesday it expects 2022 sales of its COVID-19 vaccine and antiviral pill to hit $54billion but failed to meet Wall Street estimates sending its shares down by nearly 3%.   
Shares of Pfizer ended Tuesday down 2.8%, at $51.70; the stock is down 12.7% this year and at the time of writing is $51.70.  
In early 2021, Pfizer estimated assumed $15 billion in Covid-19 vaccine sales yet ended up reporting more than $36 billion in Covid-19 vaccine sales last year. 
In its earnings release, Pfizer said it expected revenues of $98 billion – $102 billion in 2022, including Covid-19 vaccine sales of $32 billion and antiviral sales of $22 billion. 
In January 2022, the European Commission authorized the rollout of Pfizer's COVID-19 antiviral pill, Paxlovid.   
Trade the easy way!          
Join CMTrading, the largest and best-performing broker in Africa, and discover more opportunities with an award-winning broker. Register here to get started           
Follow CMTrading on Facebook, Instagram, LinkedIn, Twitter, and YouTube.        
Prices are accurate at the time of publishing.