'Inspiring many out of poverty – CMTrading awarded "Best Financial Broker Nigeria" 
  In 2022, CMTrading celebrates 10 years of excellence in the financial industry. What better way to kick off the year, than for Africa's largest broker to be awarded "Best Financial Broker Nigeria" by Global Business Magazine.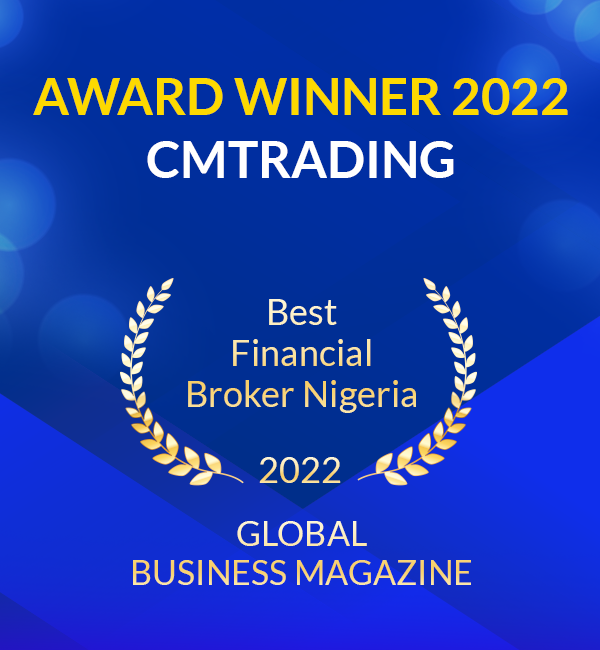 The award, one of many we've acquired through the years, is a testament to our ongoing efforts to inspire traders in Africa and provide access to the financial markets across the globe.  
Tope Ijibadejo, Nigeria Region Manager, shares his thoughts on CMTrading's latest accolade.  
Q: "Best Financial Broker Nigeria – what are your thoughts on this achievement for CMTrading?  
Ijibadejo said: "It is a well-deserved award and worth celebrating. It is a testament that providing a transparent and trusted platform for online traders and investors is non-negotiable for us."  
Q: Why are awards such as this important to CMTrading?   
Ijibadejo said: "Awards such as this show us that the world is watching everything we do, and it encourages us to keep putting in the work so we can keep blazing the trail in all aspects of financial trading and brokerage."  
 How to become an online trader in 2022 
Q: How has CMTrading benefited the people of Nigeria?   
Ijibadejo said: "Nigeria has a population of more than 200 million people with 100 million of them being 18 years and older. We saw an opportunity to inspire over 100 million people by showing them the opportunities in online trading. In our 10 years of existence, we have inspired many Nigerians out of poverty, and this means a lot to us."  
Q: Trading in Africa – Is it difficult to become an online trader?   
Ijibadejo said: "Being an online trader is as simple as A B C. With a smartphone or computer that is connected to the internet and with a trading partner like CMTrading, a novice can start experiencing market opportunities on a trusted and transparent platform."   
Q: What advice do you have for anyone wanting to be a trader?   
Ijibadejo said: "You should start trading because it is a great decision. We save money for two reasons; the purpose of having a means to service emergencies and to have seed/capital to invest in for the future. The latter is the only way to grow wealth and truly secure the future."   
Q: What makes CMTrading different from other brokers?   
Ijibadejo said: "For a decade now, at least 1 million subscribers have trusted us with their financial growth by investing in global financial markets through our award-winning platform.   
"As an industry leader, we create the opportunity for our clients to have a one-on-one relationship with our Trading Specialists who are industry experts. We help our clients bridge every knowledge gap which is common with clients of other brokers."  
Trade the easy way            
Join CMTrading, the largest and best-performing broker in Africa, and discover more opportunities with an award-winning broker. Register here to get started             
Follow CMTrading on Facebook, Instagram, LinkedIn, Twitter, and YouTube.