Twitter shares soar as Elon Musk buys 9.2% stake
 What does the world's richest man do when he's upset with a social media platform? He becomes its biggest shareholder of course…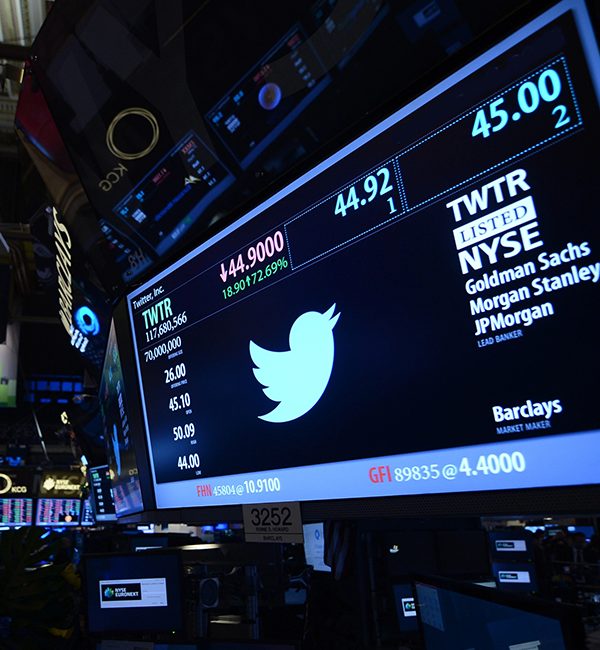 Tesla CEO Elon Musk set Twitter shares soaring as he purchased a 9.2% stake in the popular social media platform. Musk is now the micro-blogging site's largest shareholder with shares worth nearly $3 billion.  Become a better trader – join our webinars 
The announcement triggered a rise of more than 27% in the company's shares; Twitter rose from $39.30 on April 1 to close at a high of $50.96 on April 4. The price hike has added as much as $8.38 billion to its market capitalization to a total of $39.3 billion.   
Criticism turns into a $3 billion stake  
His purchase comes less than two weeks after Musk openly criticized the company, even creating a poll on Twitter asking users to vote whether the social platform adheres to free speech principles.  
Here's how to trade the Tech sector 
Musk previously tweeted: "Given that Twitter serves as the de facto public town square, failing to adhere to free speech principles fundamentally undermines democracy. What should be done?"  
Musk is no stranger to social controversy; In December 2021, Musk posted a meme comparing Twitter CEO Parag Agrawal to Soviet dictator Joseph Stalin and showed Twitter founder, Jack Dorsey, as a close associate who was later on executed.  
Don't miss out – Get daily Trading Signals 
Twitter struggles  
The news has been great for the ailing financial performance of the social media platform.  
Despite a nearly $40 billion market cap, Twitter's stock has fallen 38% in the past year and the company has missed earnings targets for the past two quarters.  
Musk's Twitter stake is likely to attract even more investors, with positive outcomes for shareholders. It remains to be seen whether Musk will take an active role in the company.  
Ready to start trading? Open an account today 
Join CMTrading, the largest and best-performing broker in Africa, and discover more opportunities with an award-winning broker. Register here to get started               
Follow CMTrading on Facebook, Instagram, LinkedIn, Twitter, and YouTube.