'Big oil' profits on skyrocketing fuel prices
Where there's war, there are war profiteers and in 2022 'Big oil' companies are raking in billions. The ongoing conflict between Russia and Ukraine has played havoc with global oil supplies resulting in skyrocketing fuel prices.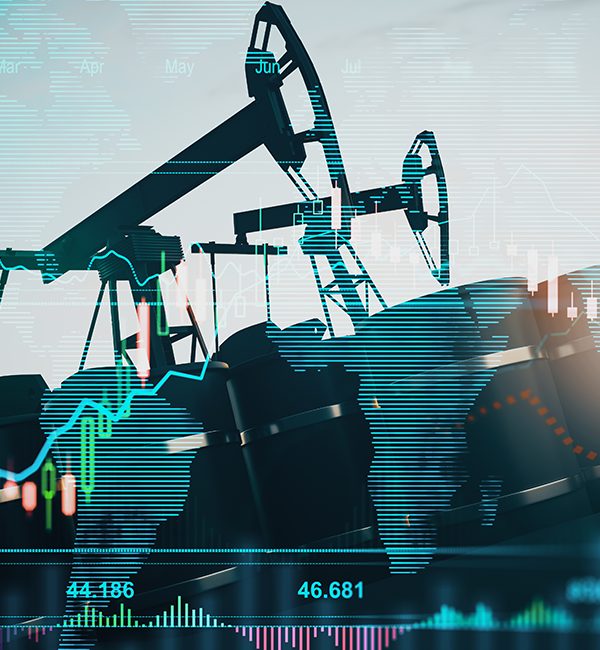 Despite both nations engaged in tentative peace talks, the world remains in the grip of rising fuel costs.  
Today, we look at the current global fuel supply and the major producers.  
Become a better trader – join our webinars 
Record profits   
Russia's invasion of Ukraine, and resulting sanctions, propelled the price of oil by 45% in the last quarter to an average of $114 per barrel, the highest in seven years.   
Globally, oil prices reached a 14-year high in March 2022. Prices have since stabilized as the US announced a release of emergency oil stocks and China continues to be in lockdown.  
Here's how to trade the Tech sector 
On April 7, WTI crude is trading at $96.58 and Brent crude at $101.3.  
Russia, one of the world's biggest oil producers, is facing steep sanctions and outright bans on many of its exports. China, the world's top oil importer, continues to honour existing oil contracts with Russia despite sanctions.  
Profiting from rising fuel prices  
A snapshot of the largest US oil company, Exxon Mobil (XOM), provides a good insight into staggering profits made by oil producers.  
Don't miss out – Get daily Trading Signals 
Exxon Mobil Corp reports that its 2022 first-quarter results could be its best in seven years. The company reports that profits from pumping oil and fuel could be up to $9.3 billion.  
Exxon's quarter ended March 31, showing operating profits from its oil and gas division, which could be $2.7 billion more than the previous quarter's $6.6 billion.  
The oil producer's shares are up 36% year-to-date. All eyes will be on the company's official results expected to be released on April 29.   
Pain at the pumps  
High fuel prices might be great for oil companies but they're extremely damaging to consumers.  
Many countries are reporting record-high fuel prices. The cost of fuel has the knock-on effect of increasing the price of all goods in the supply chain. High fuel prices mean increased costs of all goods and services. These effects diminish consumer confidence and slow the global economy.   
Now, stakeholders and governments are taking notice.  
US Congress grills 'Big Oil' execs  
Six oil company executives have been summoned to a special hearing by members of the US House Energy and Commerce Subcommittee on Oversight and Investigations.  
Executives from BP America, Chevron, and ExxonMobil were among the leaders who were grilled on skyrocketing fuel prices.  
 Though the price of gas has dropped slightly in recent days, Americans were still paying an average of $4.16, nearly double since January 2021. 
The outcome of the hearings could have major implications for the global oil industry. 
Ready to start trading? Open an account today 
Join CMTrading, the largest and best-performing broker in Africa, and discover more opportunities with an award-winning broker. Register here to get started               
Follow CMTrading on Facebook, Instagram, LinkedIn, Twitter, and YouTube