Treat your trading like a business
 One of the biggest misconceptions about trading is that it's a get-rich-quick scheme or a form of gambling. The truth is it requires patience, dedication, and willingness to learn.  
The financial markets are a gateway to profits for savvy investors and traders. One of the biggest lessons traders can learn is to treat trading like a business.  
Today, we'll share valuable tips and tricks for all traders.  
Don't miss out – Get Daily Trading Signals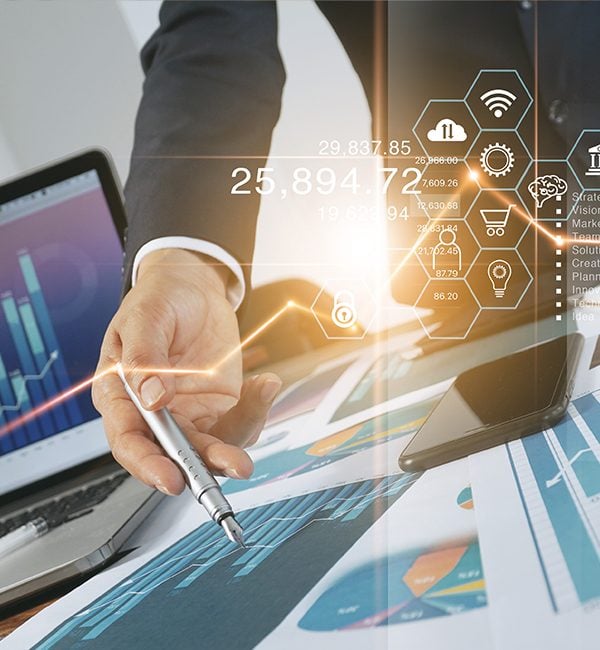 Trading like a business 
Any company has some level of structure and processes concerning how they conduct business. In trading, the same applies; from the moment you open your laptop or cellphone and connect to the financial markets you are running a business. It's called Yourself.inc.   
You're the CEO of your business and drive the direction of your company. What's your business model? Are you investing in training? What are your goals? These are all questions that apply to a business and your day-to-day trading.  
We've listed top advice all traders should follow to ultimately be successful.  
Become a better trader – Join our webinars 
5 top tips for traders:  
Fred Razak, CMTrading's Senior Trading Specialist, shares valuable trading advice:  
Trading strategy – Create a plan and stick to it
Absolutely trading is a form of business. It's not the classical form of work. So there's a little bit of transferring the one has to do when creating money; you go to work and get paid to do a nine-to-five kind of job. Trading requires you to be proactive and sit idle. As long as you're making money, you make money. When you cannot make money, you're losing money. We need to treat trading like a form of business. Many clients look at it as a form of gambling or a side hustle. It's not, it's a full-time job where you're working the financial markets to your benefit.  
"It's a business and as such, it needs a plan. You need to set up a game plan or trading plan. It's gonna give you some, direction and mission which mimics a mission statement of a regular company. No business can survive without a plan. Similarly, in trading you need a strategy – what are you going to trade? When will you trade? What is your method? Creating a good strategy is key to being a successful trader."  
Set realistic targets and goals
"This applies to any plan you're creating. Trading isn't a once-off, you're creating a journey and you need to set yourself sustainable realistic goals. If you don't you will not be able to sustain yourself over the long term. To make money in the market, you have realistic goals based on what stage of the journey you're at; if you're just starting, you set lower targets and move higher as you gain more experience.  
"To make money and you need to raise those goals and you need to add a time frame to it. This timeframe should be based on your experience. That's a winning formula."  
Manage your risk
"Let's look at a business model. Here I'm going to give you an example of a grocery store. They have milk, eggs, bread, and butter. Are they making money on those items alone? So if you aggregate the entire cost of the expenses of that store, real estate, personnel, electric, water, payment services, etc. If you take all the items that you have in your store and average them out what's the profit margin? If you only sold basic goods you wouldn't make money, your profit margin is too low. Where do you have the profit margin, your major profits? You gain profits from the more exotic items, the luxury goods such as a Kit Kat bar, sodas, and bags of chips. So just like in any other business, there is loss built into the system.   
"In trading, there will be a loss. You should be gaining more than what you're losing. Mitigation or loss management needs to be built into your trading system. You can't always win, it doesn't happen. Nobody can win on every single trade but knowing how to lose on trade but still make money elsewhere is key to success.  
Invest in education and training
"Investing in resources to grow is a great way to thrive as a trader. Now there are two ways you can grow. You can grow inside or outside. Growing inside means adding value to yourself, adding consistent growth, and setting yourself up in an environment that is conducive to that growth as well. You need to invest in yourself. Someone asked me about $50,000 – what they think they should invest in themselves. If you become someone that can make $100,000 you made double the return on your investment. People like to think about investing outside but very rarely look inside themselves.   
5. Be disciplined and consistent
"As the saying goes – 'Fail to plan and you plan to fail'.  We become reactive to life, not proactive in life. You only learn about parenting after your kids are born. You only learn about marriage after you're married when you start having a troubled marriage. We only learn about going on a diet after we're overweight.   
"Everything is reactive, not proactive. We can't be in a reactive headspace; it's always after the emergency, after the crisis, after, you know, whatever situation hurts then we learn what to do. Nobody ever has a sales meeting when everybody thinks things are great. It's when you aren't meeting sales expectations and we're living off profits from six months ago, that's when bad companies take action.   
"Being proactive now about your life is key; whether it's your health, family, relationships, or financial well-being, you need to plan and maintain ahead before things get bad. You could always change the plan later. That's the benefit of setting up a plan. Once you set up a plan you, start creating a structure and a directional move where you ultimately want to go. In trading, this is how to raise your game to the next level." 
Want expert trading tips?  
CMTrading offers all the latest trading tips, news, and information in real-time. Simply sign-up for an account and access your trading dashboard. What's more, it's completely FREE!  
 Gain access to the following powerful features:  
Trending stocks 

 

Analyst ratings 

 

Insider activity 

 

TipRanks smart score 

 
What's more, it's completely FREE!  
Ready to start trading? Open an account today        
Join CMTrading, the largest and best-performing broker in Africa, and discover more opportunities with an award-winning broker. Register here to get started            
Follow us on Facebook, Instagram, LinkedIn, Twitter, and YouTube