Forex Focus: Europe fears more Russian aggression
The world of Forex trading saw high volatility this week; the US dollar reached a new two-decade high on September 21, as Russia's President Vladimir Putin called for troop mobilisation to aid in its ongoing invasion of Ukraine.  
The news from Russia rattled markets ahead of another likely high rate hike from the US Federal Reserve.  
The troop mobilisation dismissed hopes that the war would come to an end in 2022 and negatively affected the Euro and British Pound.  
Don't miss out – Get Daily Trading Signals      
Today we take a look at currency trading, interest rates, and their effect on global currencies.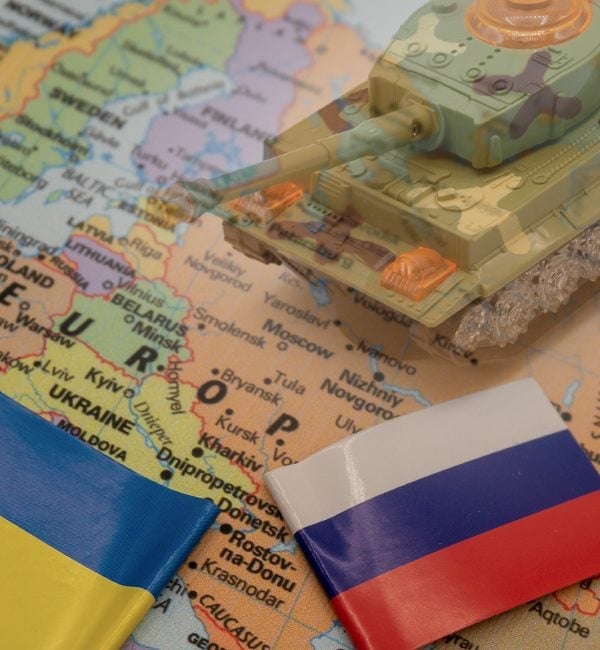 Forex –
Ongoing invasion woes 
Putin has ordered Russia's first large-scale troop mobilisation since World War Two. He warned that if the West continued what he called its "nuclear blackmail", Russia would respond with the full might of considerable remaining forces.   
The news pushed the US dollar index, which measures the dollar's value against other major currencies, more than 0.5% higher to 110.87. This is the highest level achieved by the USD since 2002.  
The Euro and GBP bore the brunt of poor sentiment in foreign exchange markets. Putin's escalation of the conflict in Ukraine has exacerbated the economic outlook for the region. Europe has already been hit hard by Russia's restriction on gas supplies to Europe.  
Become a better trader – Join our webinars 
The euro dropped to a two-week low of $0.9885. Earlier in September, the Euro plunged by 0.6% to a record low of $0.9912.  
The GPB was down 0.4%, reaching a 37-year low of $1.1304.  
Forex –
Rate hikes and inflation
Rampant inflation has been a scourge throughout 2022. Despite keeping interest rates near zero since 2020, many central banks have had to implement rate hikes in an attempt to curb inflation.
For months, the US FED has raised rates, moving the US economy dangerously close to recession.  
Interest hikes have been incredibly damaging for the global economy, making it prohibitory expensive to invest in companies. 
On September 21, it's expected the Federal Reserve could raise interest rates by three-quarters of a percentage point. It's expected other countries will follow suit.  
The policy decision marks the latest move in a synchronized policy shift by global central banks. The move is set to help the world economy and boost the ability of countries to better manage shocks to the forex market.   
Deutsche Bank expects that the FED will need to raise its policy rate to around 5.00%, a level not seen since the 2006-2007 housing crash in the US. Such an increse will cause further stress to the global financial system and likely tip economies into recession. 
Forex –
Value of the US dollar soars
 The dollar index is up almost 16% in 2022 and the FED believes it could reach its biggest annual increase since 1981. The news of Russian troop escalation sent investors rushing to traditional market safe havens and leaving European assets. European stocks dropped to a new 11-week low.  
Ongoing geopolitical uncertainty, such as the war in Eastern Europe and China's ongoing COVID-19 woes, have added to the dollar's strength.  
In other currencies, the Australian and New Zealand dollars reached multi-year lows on September 21; the AUD hit $0.6655, its lowest since June 2020, while the NZD dropped to $0.5877, its lowest since April 2020.  
Forex –
Oil rises on Russian aggression
Oil moved 2% higher on September 21 as fears of the escalating war in Ukraine raised concerns regarding oil and gas supply in Europe.  
Brent crude futures rose $2.28 (+2.5%) to $92.90 a barrel, following a $1.38 dip on September 20. US West Texas Intermediate was trading at $86.16 up $2.22 (+2.6%).  
The gold price is also surging on news of renewed Russian aggression. Gold is pushing near the $1,660 region even as the USD strengthens. 
Europe and the UK have experienced increased energy costs as Russia restricts the supply of natural gas to the region. Russia's gas supply to Europe, via its major Ukraine pipeline, has continued but at significantly lower levels.  
In response, Germany has nationalised gas importer Uniper (UN01.DE) the UK has capped the wholesale cost of electricity and gas for companies. Germany, the EU's biggest economy, is more on Russian gas than other EU nations. The gas was supplied via the Nord Stream 1 pipeline.
Earlier in 2022, Russia halted flows through the pipeline in response to Western sanctions for its invasion of Ukraine. Since the start of the war, Moscow has used its energy supply, oil and gas, as a political weapon.  
The UK department of energy reports that 20 British power providers have collapsed as a price cap prevented these businesses from passing on surging fuel costs to consumers.  
European gas prices reached €212 per megawatt-hour (MWh) on September 21, below the 2022 peak of around €343 yet 200% higher than in 2021.  
The European Union, which relied on Russia for about 40% of its LPG needs, has been reaching out globally to secure new sources of gas.  
Forex –
More sanctions on Russia
The US could is proposing the use of secondary sanctions on central banks to strengthen plans for a major price cap on Russian oil.  
In response, Russia has said it would cut all oil and gas supplies.  
Several countries, mainly the US and EU, have banned imports of Russian crude and fuel. Russia has however managed to maintain commodity revenues through increased crude oil and gas sales to Asia and Africa. 
Want expert trading tips?  
CMTrading offers all the latest trading tips, news, and information in real-time. Simply sign-up for an account and access your trading dashboard. What's more, it's completely FREE!  
 Gain access to the following powerful features:  
Trending stocks 

 

Analyst ratings 

 

Insider activity 

 

TipRanks smart score 

 
What's more, it's completely FREE!  
Ready to start trading? Open an account today        
Join CMTrading, the largest and best-performing broker in Africa, and discover more opportunities with an award-winning broker. Register here to get started            
Follow us on Facebook, Instagram, LinkedIn, Twitter, and YouTube