Trading is more popular than ever: Top advice for first-time traders 
Stuck at home during the lockdown? Thousands of people are turning to the stock market as a source of income.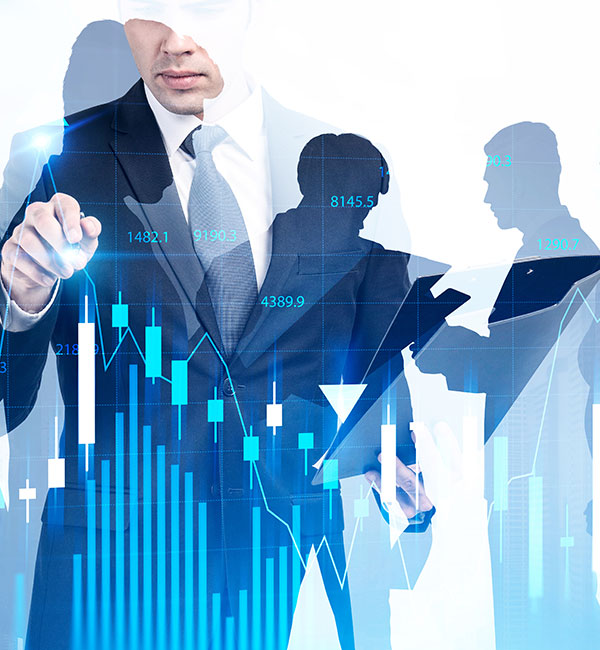 Remote working, freelancing boom… the ongoing pandemic has forever changed the traditional working environment. As millions continue to find themselves stuck at home due to COVID-19, they are seeking alternative sources of employment and income.  
Online trading has seen rapid growth in the number of day traders over the past year.  
Today, we look at the online trading boom and how you can become a successful trader.  
Trading made easy – Sign up today! 
Day trading has become exceedingly popular worldwide with some of the biggest firms reporting increases in users since the onset of the pandemic in 2020.  
Not only is trading a viable path to income but it can prove highly profitable for those willing to put in the necessary time and patience. 
Trading –
Here are 5 major reasons for the increase in traders:
1. Alternate source of income 
To combat the pandemic many countries shut down and/or reduced economic activity. As a result, millions of people suddenly found themselves jobless and in need of an alternate income stream. In the US, many feel as though trading can replace lost income. Given enough time and discipline trading can prove highly profitable for those willing to put in the effort. Online trading can be a lucrative endeavor. You can start slow and grow your portfolio over time.  
As you begin to make more profitable trades, you can increase your risk appetite.  
Trade the easy way – sign-up today 
2. Access to markets 
The rapid improvement in network speeds and access to the internet has significantly lowered the barrier to entry. More people can now access online services to start trading, especially on the go. Mobile phones and apps have become the preferred device to access the internet for many people, especially in the developing world.  
Access to education

 
Trading is no longer a reserve of financial experts. There are many online resources, such as CMTrading's educational tools and webinars, which you can access online. With access to educational tools, you'll be able to learn about Forex trading, cryptocurrencies, commodities, and more.  
4. Trading is for everyone  
The internet has revolutionised trading, not only making it convenient but also in real-time. Gone are the days of trading being the sole purvey of major financial firms and brokerages.  
Trading is now open to ordinary people interested in financial markets.  
Trade and earn remotely 
Since online trading can be done remotely, it allows you to earn money on the go. As millions find themselves confined to their homes with extra time on their hands, they are turning to online trading to earn money in the comfort of their own homes.  
The boom in trading has become somewhat of a phenomenon and can be a viable way to earn a profit.  
 While day trading remains popular among inexperienced traders, only those with the necessary skills and resources will succeed.  
Forex and Stock trading in South Africa 
South Africa moved to a lower level of lockdown in September 2021. The pandemic persists and many businesses are still negatively affected. In this pandemic era, one business continues to thrive – online trading. Unlike traditional businesses, the markets, whether it's forex or crypto, do not close during the lockdown.  
  Get the best Forex Trading App 
Globally, there are more than 10 million people who are actively trading in foreign exchange. Trading forex in South Africa is highly lucrative for savvy traders; the Rand is at its highest level against the US Dollar in years, a boon for forex traders.  
3 steps to get you started in online trading:  
Don't invest money you're not prepared to lose

 
Your trading journey begins with your first deposit. Fortunately, it doesn't have to be a huge amount of money. With CMTrading you can open an account with just $250. Remember, never invest money you can't afford to lose.  
Take advantage of price movements – trade today! 
2. Becoming a good trader takes time
"What you put in is what you get out" – this adage directly applies to trading. The more time you invest in learning about the market the better your trading journey will be. Education is key to online trading and a fantastic way to achieve consistent profitability.  
Want to become a better trader? Attend our expert Webinars 
3.You need patience and discipline   
By their very nature, financial markets are volatile, some more than others (i.e., Crypto). Prices can fluctuate and events can occur beyond anyone's control. Things will not always work out in your favor. You need to have the patience to adhere to a trading strategy and the discipline to cut your losses if necessary.  
Expert trading education is yours   
Discover more opportunities with an award-winning broker. Join CMTrading, the largest and best-performing broker in Africa.  
Follow CMTrading on Facebook, Twitter, and YouTube