Stock of the week: Twitter shares rise as platform pushes crypto trends  
 Twitter has become the bridge between investors and crypto developers, pushing the social platform's shares to new highs.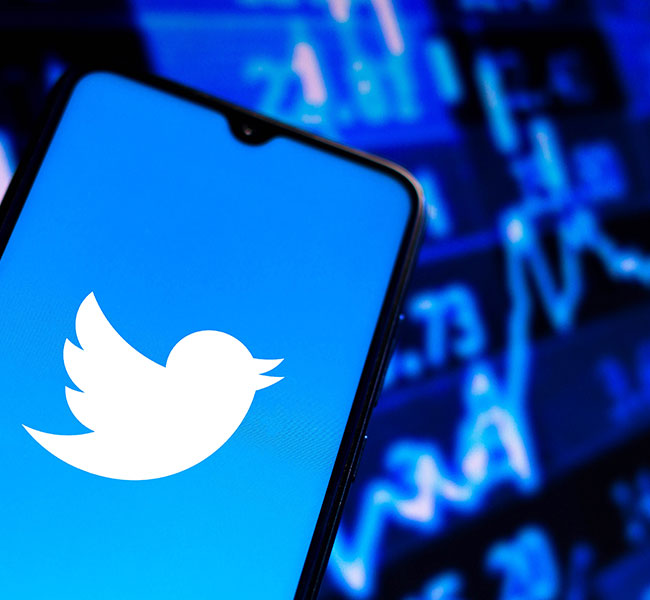 Social media giant Twitter (TWTR) has seen its value rise substantially during the pandemic. As millions were stuck at home, social platforms such as Twitter became an invaluable way to connect to the outside world.  
In 2021, Twitter has faced its fair share of issues but its shares have increased by 56% in the past year.  
Today, we look at the company, its performance in the past week, and plans for the future.  
Trading made easy – Sign up today! 
Good week for Twitter   
Twitter is up 1.53% to end the second week of September at $62.50. It is still well off its all-time high of $77.42 but the social platform is making a comeback in recent months.  
What about its financials? Twitter's Q2 performance was outstanding; it grew its daily active user base by 10.8% to 206 million and increased revenue by an incredible 74% to $1.19 billion.  
Twitter – Sep 13 – 24 
Twitter YTD: 
Twitter's Crypto connection   
Twitter has become an invaluable marketing tool for companies, allowing brands to reach millions through rapid-fire messaging. The nature of Twitter has attracted the attention of investment firms and brokers over the past decade. One financial market that has become inextricably linked to Twitter is cryptocurrency.  
Take advantage of price movements – trade today! 
The crypto market is an inherently volatile one, prone to massive price changes at the drop of a hat (or in this case an influential tweet).  
Twitter has seen a rapid increase in crypto developers.  
Connecting crypto with buyers   
Unlike traditional assets, Crypto isn't governed by a centralized exchange (i.e., SEC). Buyers cannot easily obtain the latest financials on a particular coin nor are their reliable updates for major events government a crypto asset.  
Trade Bitcoin in South Africa – Sign-up today 
Twitter has become a bridge between developers and crypto buyers. The community can follow brands via Twitter and receive updates immediately and often directly from developers. Seeing the potential of this, many crypto networks such as Ethereum, Avalanche, Solana, swear by Twitter, attracting millions of new followers to the platform.  
 This in turn has led to a rise in crypto-advertisement spending, which will all add to Twitter's profits.  
Just how influential is Twitter for crypto traders?  
 Tesla CEO Elon Musk, who frequently uses the platform to push digital currencies such as Dogecoin, is extremely influential in the Twitter-sphere. Bitcoin experienced an all-time high ($64 000) and subsequent record drop (hovering new $38 000) in the space of a few months, all due to panic-inducing tweets by the Tesla CEO.  
Best way to trade Bitcoin online 
 Another example of the crypto market directly affected by Twitter includes rumors suggesting Amazon would accept Bitcoin as payment for transactions.  
Plans for the future – eCommerce   
 In July 2021, Twitter rolled out its Shop Module, a new e-commerce feature on its platform. With Shop Module, users can make purchases from businesses without leaving the Twitter app.  
 Shop Module hopes to eventually compete with Facebook Marketplace, Shopify, and Instagram Checkout. Twitter plans to capitalize on an increasing social-commerce Direct-to-Customer (DTC) market; the DTC market has boomed during the pandemic, with consumers purchasing directly from sellers without the need for a middleman such as retailers. It's hoped that with the power of influencers matched with the Shop Module's features, Twitter can capture an all-new market.  
Concluding thoughts   
Overall, it remains a great tech stock and with the influence of crypto investors, we could see sustained profit and share gains as it becomes part of the boom in cryptocurrencies.  
Discover more opportunities with an award-winning broker. Join CMTrading, the largest and best-performing broker in Africa.  
Follow CMTrading on Facebook, Twitter, and YouTube