Traders are grabbing Amazon at less than $130 a share! 
  Amazon (AMZN) shares are surging following a major stock split for the world's biggest online retailer.  
Earlier in June, CMTrading reported that Amazon was already 20% up ahead of the company's huge 20-for-1 split on Monday, June 6.  
The market has responded well to the stock price adjustment.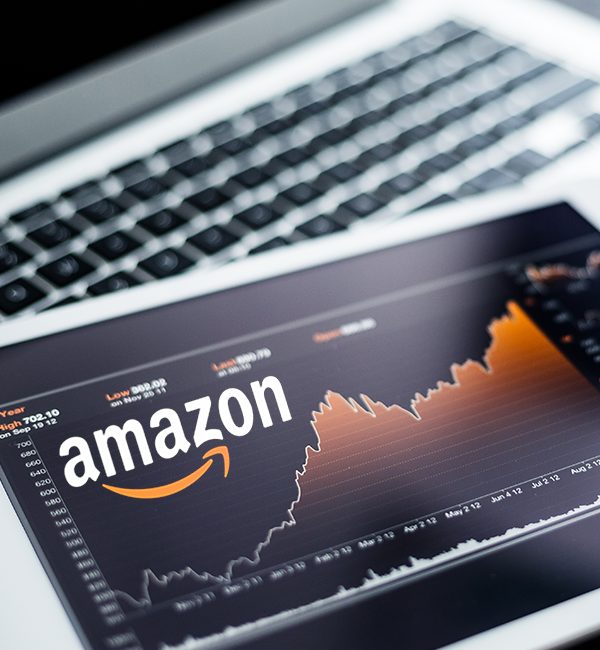 Amazon more accessible  
Amazon shares were up 3.1% to $126.17 on June 6. The company's shares were up 20% to a high of $2491 on June 1 ahead of the split.  
Overall, however, the company's shares have fallen 24% year-to-date. It's roughly in line with the loss in the Nasdaq, as rising interest rates curb consumer spending.  
Amazon's stock split provides some solace to shareholders who have seen the e-commerce giant take a huge battering in the markets this year.  
While the split won't have any bearing on the company's fundamentals, it could help lift its share price by making it more accessible to a wider range of traders to own the stock.   
It's hoped that the stock splits will drive additional participation from retail investors, who, on average, tend to trade in smaller sizes due to their limited capital  
Why split the stock now?  
 The latest move will be the fourth stock split in the company's history. Founded in 1994 as a bookseller, Amazon went public in May 1997 with a per-share price of $18. The company previously split its stock in June 1998, January 1999, and September 1999. The advent of the 2000s we marred by the dotcom bubble burst, which sent Amazon's price crashing to less than $6. In the 20 years since the company has become a global Ecommerce titan.  
The US tech sector has experienced a major sell-off in 2022. Amazon has experienced a drop of nearly 30% this year. The world's biggest companies, which include Apple, Netflix, Meta, and Microsoft, have all taken a beating in the stock market.  
Tough year for tech stocks 
For Amazon it's been a tough year so far; its price was hovering around $3200 for most of 2021. The hope is that a stock split could reset market perception.  
 With a new share price of $125 (at the time of publishing), it makes the company more accessible even if the charts are adjusted to reflect the new shares. Amazon's per-share stock is now priced between Disney ($108) and Netflix ($197).  
Amazon's stock split comes at a critical time for traders. While the split doesn't change the value of the shares, a lower price point may attract more price-conscious traders and newcomers to the market who have been allowed to own the stock.  
A stock split alone is unlikely to overcome the host of other negative factors that have sent markets plunging this year. Some of the biggest factors are increasing tighter monetary policy from the US Federal reserve and decades-high inflation.  
The rise of commission-free trading, from brokers such as CMTrading, and the advent of CFD trading, make a stock split much more appealing.  
Amazon Prime Day 2022   
Amazon is set to announce the official date of its Prime Day 2022. Prime Day is an annual two-day sales event, usually, during the Northern hemisphere summer, that spans the retail giant's major shopping categories. It's usually held in July which makes the stock split extremely strategic as Amazon's value historically rises over those two days.  
Major stock split  
Amazon is the latest mega-cap company to split its stock.  Other major companies that have split their shares since 2020 include Apple, Tesla, and Nvidia.  
Earlier in 2022, Alphabet Inc, the parent company of Google, also announced a 20-for-1 stock split in February. Google's stock split is expected to take effect in July.  
'Won't be a once-off big bang'   
Fred Razak, the chief trading strategist at CMTrading, shares his views on Amazon's stock split:  
Q: Tech stocks have dropped this year – is the sector still worth it?   
Razak: "Tech stocks have dropped significantly this past year. All the big tech has dropped including Google, Amazon, Netflix, Apple, Microsoft, and Facebook. I mean across the board, everything in tech has come down tremendously over the past year and we are hitting a recession.    
"So there are some concerns in the background. There are some inflationary concerns, so it's not just tech-related. I think it's just more general market-related but tech is getting so much more heat for it because it was the tech that led us into the levels that we were at, let's say about five months ago on the NASDAQ and the Dow Jones.   
"It's getting the most amount of heat right now because it was the one that brought the markets to their all-time highs from the beginning of the pandemic and after the initial crash in March of 2020. The tech sector has been at the forefront of the catalyst that has brought the market to this level. So it's, the bellwethers and they're the ones that are creating new kinds of businesses out there. If they're not making money then you know that's kind of a sign of the times that we're in."   
Q: Advice for traders on Amazon's stock split   
Razak: "Well, I expect the markets to be choppy for a long time. I don't expect this to be just a once-off big bang.    
"It'll be erratic for a while; it might have a positive knee-jerk reaction and then a correctional move afterward. Traders should take advantage of all the volatility. I think that's the best advice you can give."  
Trade the best stocks in the world       
Moreover, CFD traders can profit both when prices are rising as well as when they are falling. This is because CFD trading allows traders to open a buy or sell position, which means they can buy when prices are moving up or sell when the prices are dropping to generate profits.          
Also, CFDs are traded on margin, which means that traders only need a small amount of capital to open a position on the market and enjoy increased returns at the cost of higher risk exposure.          
Please note that trading CFDs is considered a high-risk investment, which can result in the loss of your invested capital. Always get in touch with your account manager to discuss profit targets and how you can minimize your exposure to downside risk.         
Ready to start trading? Open an account today          
Join CMTrading, the largest and best-performing broker in Africa, and discover more opportunities with an award-winning broker. Register here to get started                        
Follow CMTrading on Facebook, Instagram, LinkedIn, Twitter, and YouTube