Trade with trust: Here's why CMTrading is the 'Best Performing Broker' in South Africa
'No legacy is so rich as honesty' William Shakespeare – The mark of a good business is its reputation and legacy; in 2022 CMTrading celebrates 10 years of excellence in the financial industry. Since 2012, CMTrading has consistently delivered a quality and safe trading platform, growing to more than 1,000,000 happy subscribers. 
What better way to celebrate our company's incredible 10-year anniversary than to be awarded not one, but four accolades so far in 2022. The latest award comes from Finance Derivative Magazine, who have named CMTrading as its 'Best Performing Broker South Africa 2022'. 
Stay up to date on the latest market news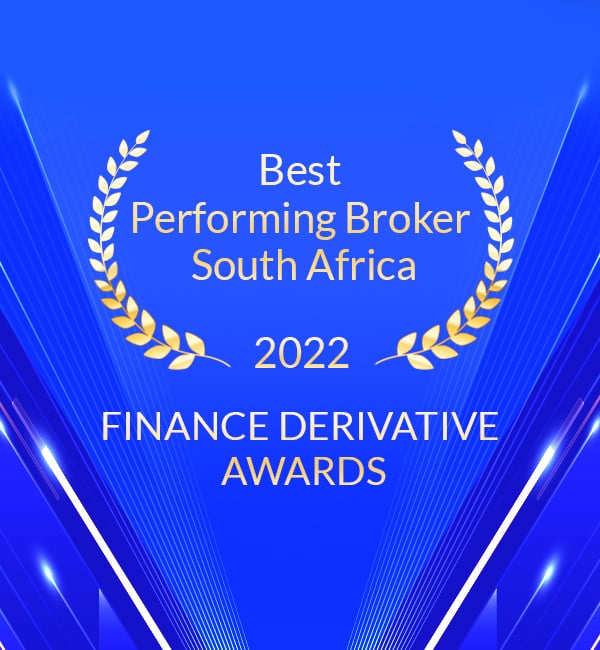 The magazine said: "Finance Derivative would like to congratulate you and offer special recognition and appreciation for your outstanding performance and dedication to excellence. Honoring your outstanding performance, we are delighted to announce that CMTrading is the Winner 2022 for the Category 'Best Performing Broker South Africa 2022'". 
CMTrading has been awarded the following so far in 2022: 
2022 Best Performing Broker South Africa – Finance Derivative Magazine 
2022 Best Partner Program GCC – World Business Outlook 
2022 Best IB Program GCC – Global Business Review 
2022 Best Performing Broker Africa – Global Business Review Magazine 
2022 Fastest-Growing Broker Nigeria – Global Business Review Magazine  
2022 Best Financial Broker Nigeria – Global Business Magazine 
Ready to start trading? Open an account today     
Awarding-winning broker
CMTrading strives to deliver quality service and the best trading experience for all our clients. In recognition of our efforts, we have been awarded Best Financial Broker Africa for 5 consecutive years (2017 to 2021). 
As an award-winning African broker, we take pride in offering our traders a trading experience that is tailored to their individual needs and skill set when they enter the market for the first time with us. From customized educational packages to the best technological solutions, we ensure your journey with us is safe and profitable. 
Jonathan Bergman, VP of Marketing CMTrading, said: "We'd like to thank Finance Derivative for this incredible award. This latest accolade reinforces our efforts to deliver a quality and safe trading experience to our South African clients." 
 "We are hosting a one-of-a-kind trading seminar in Johannesburg later in June. I encourage anyone interested in achieving financial freedom to attend. Our seminar hosted in the heart of Mzansi will feature veteran traders as well as our brand ambassador and South African UFC fighter, Dricus Du Plessis. 
 "CMTrading celebrates its 10-year anniversary in 2022. I'd like to thank all our 1,000,000 subscribers for their continued support through the years. We will continue to strive for better and are always looking for ways to improve and create the best possible trading journey for all our clients." 
Seminar in
Johannesburg  
CMTrading, is celebrating its 10th anniversary by hosting an exclusive free trading seminar on Thursday, 30 June, at the Davinci Hotel in Sandton. The in-person seminar is an opportunity to gain insight from expert traders and industry veterans, who will discuss the benefits of online trading, economic trends, and trading opportunities that any member of the public can gain access to. Registration is now open, but seats are limited. 
CMTrading's free seminar is open to any members of the public who reserve their seats before 30 June or while space is still available.  
Event details are as follows: 
Venue: DaVinci Hotel, Sandton City, Johannesburg   
Date: 30 June 2022 
Time: 6:00 PM CAT 
Register online to reserve your seat 
Join CMTrading, the largest and best-performing broker in Africa, and discover more opportunities with an award-winning broker. Register here to get started                       
Follow CMTrading on Facebook, Instagram, LinkedIn, Twitter, and YouTube