Top 5 stocks you should consider 
A great profit quarter for a company will mean a sigh of relief for anxious investors. By contrast, a poor quarter could be the final nail in the proverbial recession coffin. Throughout 2022, many of the world's biggest companies have had mixed earnings signaling how damaging the effect of high-interest rates and inflation have been on performance.   
From eCommerce giant Amazon focusing on new industries, to semiconductor manufacturer MRVL (Marvell Technology Inc) making waves in the tech sector, 2022 has seen some interesting developments in the global stock market.    
Top stocks to rev up your portfolio  
Alon Roslyakov, CMTrading South Africa Office Manager, lists some of the companies you should consider expanding your portfolio with. What's more, we have some great trading opportunities at the end of this article.  
 Top 5 stocks to consider:  
AMZN (Amazon) 
Roslyakov said: "Amazon is a leader in two markets set to grow in the double-digits this decade – e-commerce and cloud computing. Though the stock has slipped nearly 40% so far in 2022, the long-term picture remains bright. Amazon has the market position and financial resources to weather these times. The company's revenue still is growing.   
"Amazon shares are trading at its cheapest, in comparison to sales in the past six years. So, the best deal this holiday season and into the future may be Amazon shares."  
Amazon YTD: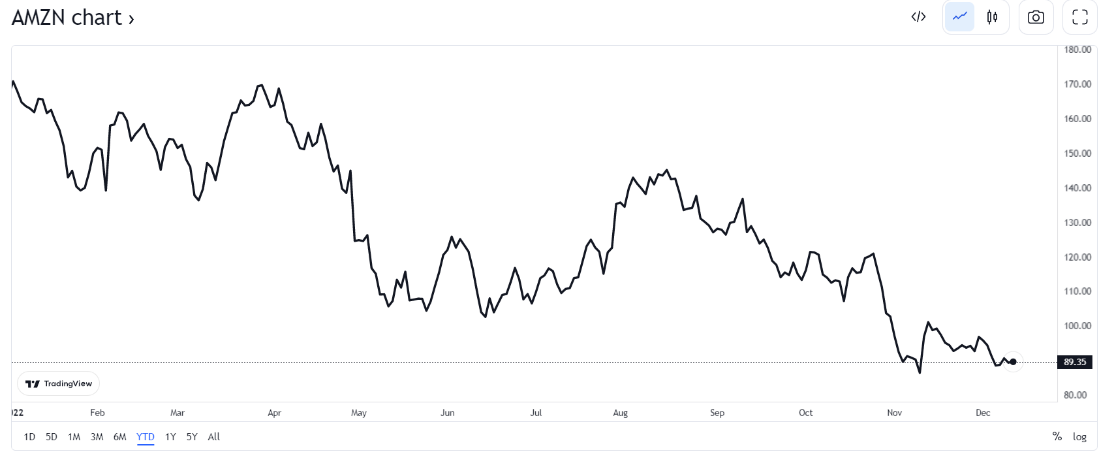 Stay up to date on the latest market news 
BAC (Bank of America) 
Roslyakov said: "BAC is one of Berkshire Hathaway's largest equity holdings and it's cheap with a forward P/E ratio of 11.   
"The necessity and importance of banks in the world's global financial markets are imperative. Banks are at their cheapest prices in two decades. With looming fears of a global recession, the first to profit from this will be banks and financial institutions.   
"The importance of the banking sector in our global financial structure makes these stocks a huge attraction to investors and traders alike."  
BAC YTD: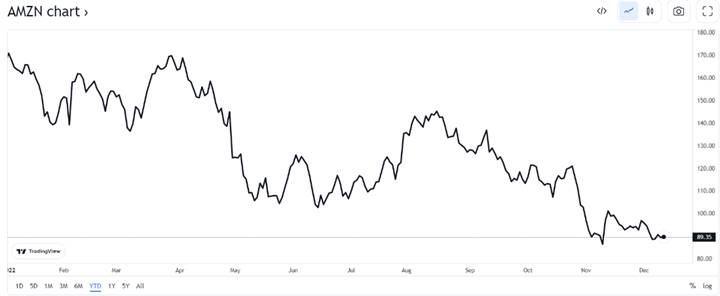 Don't miss out – Get Daily Trading Signals       
SQ (Block Inc) 
Roslyakov said: "Block (formerly Square) is a global leader in providing financial technology solutions. The company's products and services enable businesses and consumers to make and receive payments, store and spend money, as well as access credit.   
"SQ has a competitive advantage in the financial services industry as its Cash App is one of the most popular mobile payment apps in the United States.   
"At the end of Q2 2022, Block was spotted on 72 investors' portfolios that disclosed stakes of $3.52 billion in the company. Top investment firm, ARK Investment Management, remains the top investor in Block and has a position worth $505.4 million in the company.   
"With a potential resurgence of the tech industry as inflation woes possibly subside in 2023, SQ will be a leader in the bounce back of the industry."  
SQ (Block Inc) YTD: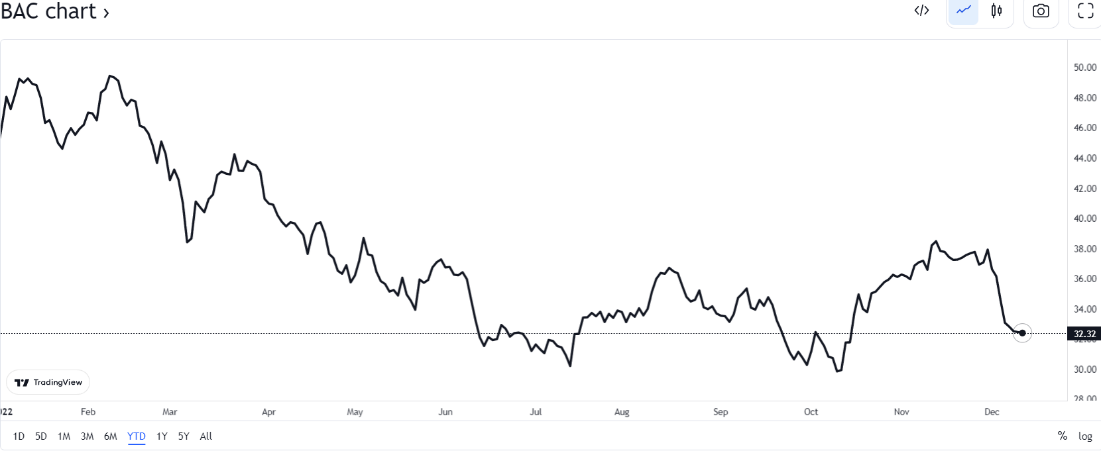 Don't miss out – Get Daily Trading Signals     
MRVL (Marvell Technology Inc) 
Roslyakov said: "Marvell Technology Inc is a leading provider of semiconductors used in a variety of sectors including enterprise, cloud, automotive, industrial, and consumer markets. The company's products are well positioned to benefit from the continued growth of data centres and cloud computing, the expansion of 5G networks, and the increasing demand for connected devices.   
"Investors in Marvell can expect to benefit from the company's strong market position, diversified product portfolio, and history of innovation. At the close of Q2 2022, 63 hedge funds held stakes worth $1.59 billion in the company.  
"With rumours of potential easing in China COVID 19 restrictions in December 2022, supply chain issues easing would follow as well. Marvell remains in a strong position to post continued robust growth."  
MRVL YTD: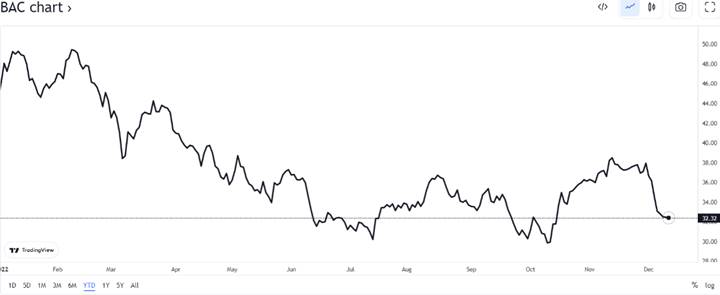 Become a better trader – join our webinars 
NET (Cloudflare Inc) 
Roslyakov said: "Cloudflare is a leading provider of cloud services and applications for businesses worldwide. The company has a diversified business model with exposure to various high-growth areas including content delivery network (CDN), edge computing, and security.   
"At the time of writing, 41 hedge funds hold a stake in Cloudflare with a total value amounting to $541 million. The company declined in value with the overall software industry and as such long-term risk-reward is very compelling backed by an overall swing in the tech industry."  
NET YTD: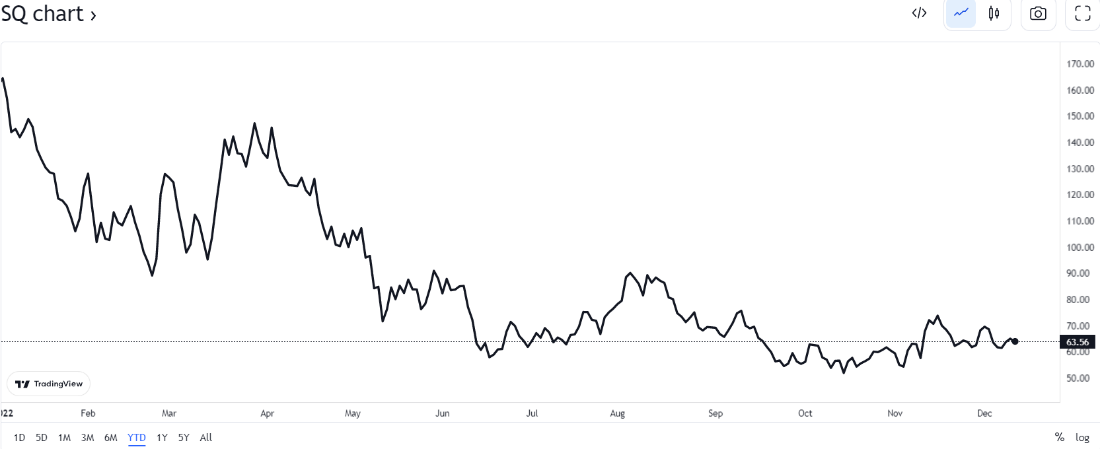 What's more, it's completely FREE!  
Ready to start trading? Open an account today        
Join CMTrading, the largest and best-performing broker in Africa, and discover more opportunities with an award-winning broker. Register here to get started            
Follow us on Facebook, Instagram, LinkedIn, Twitter, and YouTube