Pandemic profits: Moderna, Pfizer earn billions in Q1 
 At the height of the pandemic, hopes fell to major pharmaceutical companies to develop vaccines and treatments. The COVID19 vaccines were part of a herculean effort by companies and governments to get an effective treatment out as fast as possible.  
Moderna and Pfizer are two major companies that reaped the benefits from lucrative vaccine contracts worth billions over the past few years. Unfortunately, this reliance on vaccine profits isn't sustainable and many biopharmaceutical companies saw profits drop late in 2021.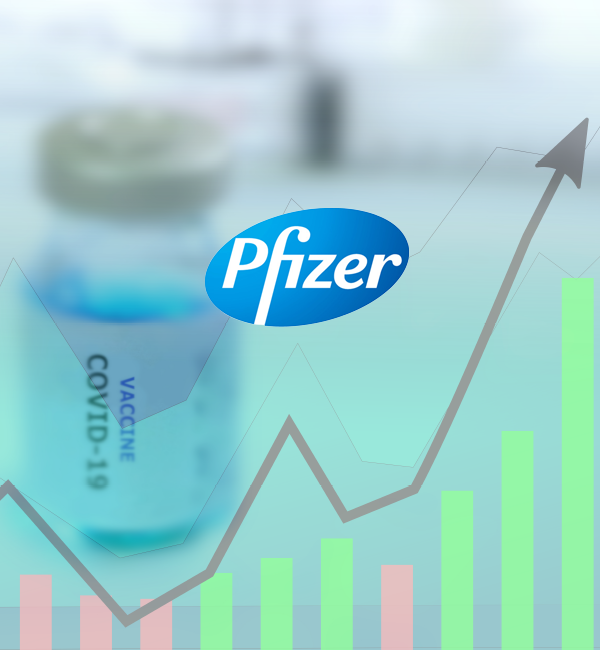 How to become an online trader in 2022 
In 2022, as COVID19 cases decline and the world returns to a semblance of normality, it was thought the bio-pharma sector would have to pivot its business model.  
Instead, Moderna and Pfizer earned billions during Q1 2022, reports Nasdaq.com. 
Today, we look at Moderna and Pfizer as well as share valuable insights for all traders.  
Moderna's fortunes change  
Sales of Moderna's vaccine – its sole commercial product – rose to $5.9 billion during Q1 2022, up from $1.7 billion in the same period in 2021. Total sales of $6.1 billion beat Wall Street estimates of $4.62 billion, reports CNBC. 
The biotech company's shares were boosted by more than 7% before dropping on May 4. The Covid vaccine Spikevax is the company's only commercially available product.  
Moderna reported $3.66 billion in net income for the quarter.  
Adjusted EPS: $8.58 per share, vs. $5.21 expected  
Revenue: $6.07 billion, vs. $4.62 billion expected  
Moderna has forecast $21 billion in 2022 COVID-19 vaccine sales.  
Stay up to date on the latest market news 
Future for Moderna  
Moderna's higher forecast for vaccine sales for Q3 2022 is because it expects the virus to follow a more seasonal pattern, requiring booster shots from June – to August.  
The US vaccine maker is already developing its next-generation booster targeted at both the Omicron variant as well as previous strains of the coronavirus. It is hoped that targeting as many variants as possible in one dose will limit the spread.  
Achieve financial freedom today 
Moderna President Stephen Hoge said during a press briefing: "The desired features for a northern hemisphere fall booster we think will be that it improves the durability of neutralizing antibodies against Omicron."  
Hoge expects annual boosters will be required by those considered high-risk; the company estimates that roughly 1.7 billion people fall within this category.  
US Vaccine deal  
Chief Financial Officer, David Meline, said sales could be much higher if the USA and other countries sign contracts for Q3 booster doses.   
Late in April 2022, Moderna requested the Food and Drug Administration (FDA) to authorize its two-dose vaccine for children 6 months to 5-years-old. This is the only age group in the US not yet eligible for its vaccine.   
Don't miss out – Get daily Trading Signals 
The FDA will meet in June to discuss whether the US needs to acquire additional vaccines that target mutations in the virus. For now, time will tell whether Moderna's optimistic sales predictions will become a reality.  
Already, worrying signs from China, in lockdown since February 2022, show the virus is still as infectious as ever.  
Pfizer beats earnings  
Pfizer Inc (PFE) scaled back its forecasts for pandemic products despite high earnings for its COVID-19 vaccine pills, reports Nasdaq.com. 
The company reported $13.2 billion in Q1 sales of its COVID vaccine, beating analysts' estimates of $10.6 billion. Pfizer recorded Q1 adjusted earnings of $1.67 per share beating analysts' estimates by 20 cents. 
Adjusted EPS: $1.67 per share, vs. $1.40 expected  
Revenue: $25.66 billion, vs. $24.1 billion expected  
The result, pushed Pfizer shares up nearly 2% to $49.18. The stock rise was driven by the extent of the sales beat despite the company's lower expectations of growth for 2022.  
 Lower growth, the start of an endemic era   
Several countries have eased pandemic restrictions and in many locations lifted all forms of mask and quarantine protocols. Tourism has increased as borders reopen.  
Based on decreasing COVID cases, the company said it expects $22 billion in sales from its COVID vaccine, Paxlovid, in 2022. This is a significant drop from analysts' expectations of $26.1 billion.  
Pfizer states that the $22 billion forecasts for sales of its pills represent a fraction of the 120 million courses the biotech firm is capable of manufacturing in 2022.  
The company's reluctance to lift its forecast could signal a drop in contracts for the drug during Q2 and beyond. It's a major shift from a company that has been raising COVID-19 vaccine sales forecasts every quarter in 2021.  
Pfizer executives said its Paxlovid demand could pick up in the USA and during outbreaks in other countries as the world enters an endemic stage of the virus.  
Chief Executive Albert Bourla said: "With the vaccine, they were trying to buy as much as possible within the year in 2021. They were scared because there was no availability.  
"With Paxlovid, we've made it very clear that we would have enough … that's why they are buying only based on the next several weeks' needs."  
It's expected that the company will submit its proposal for a "three-dose regimen" of its vaccine for children (under the age of 5) to US health regulators in June 2022.   
Like Moderna, the company is working on a potential update of its vaccine to deliver broader protection later in 2022.  
Conclusion 
Banking on vaccine sales is a double edge sword; a spike in sales means profits for biotech companies but could spell disaster for countries dealing with COVID19. Similarly, as cases dwindle, revenue from vaccines will decline.  
 It remains to be seen how resilient governments will be to the seasonal surges of the virus expected later in 2022.  
Trading CFDs      
One of the most advantageous methods of benefiting from stock movements is to trade CFDs online. CFDs or Contracts for Difference are financial derivatives that allow investors to speculate on the price fluctuations of an underlying financial asset (I.e Moderna or Pfizer) without buying it beforehand.     Trade the best stocks in the world    
Moreover, CFD traders can profit both when prices are rising as well as when they are falling. This is because CFD trading allows traders to open a buy or sell position, which means they can buy when prices are moving up or sell when the prices are dropping to generate profits.       
Also, CFDs are traded on margin, which means that traders only need a small amount of capital to open a position on the market and enjoy increased returns at the cost of higher risk exposure.       
Please note that trading CFDs is considered a high-risk investment, which can result in the loss of your invested capital. Always get in touch with your account manager to discuss profit targets and how you can minimize your exposure to downside risk.      
Ready to start trading? Open an account today       
Join CMTrading, the largest and best-performing broker in Africa, and discover more opportunities with an award-winning broker. Register here to get started                     
Follow CMTrading on Facebook, Instagram, LinkedIn, Twitter, and YouTube