Is there an upside to the crypto crash? 'Volatility is what makes trading crypto so exciting', says CMTrading's Daniel Kibel 
 'It's a market that has huge highs and tremendous lows,' says. CMTrading's Daniel Kibel as he shares his thoughts on the cryptocurrency market.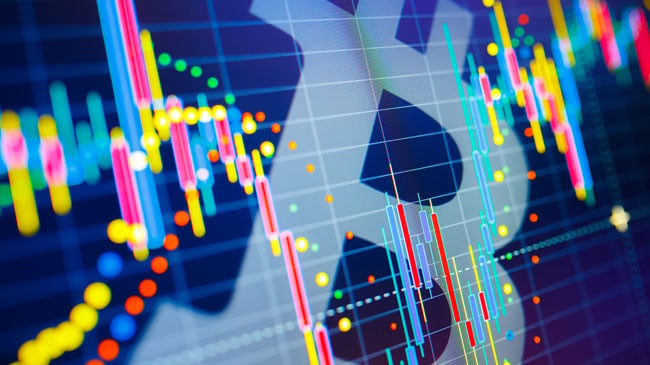 The cryptocurrency market reached record highs and suffered a disastrous retraction in April 2021 when Bitcoin reached a record of $63,000 only to collapse to $30,000. Yet despite the recent pullback, crypto has grown tremendously. Bitcoin has amassed an astonishing 209,000% return on investment in 10 years, making it one of the best-performing assets of the past decade.  
The crypto market and underlying blockchain technology are still in their infancy in terms of global adoption. In recent months, many institutions have invested in crypto and El Salvador has plans to use digital coins as legal tender.  
Today, CMTrading CEO, Daniel Kibel, shares his thoughts on the performance of the crypto market and whether we'll see an upside in 2021.   
Enjoy superior trading conditions with an award-winning broker  
What caused the crypto crash?  
There are several issues one can point to, but the uncertainty was a major cause. For example, Tesla announced that it would not accept Bitcoin for payments after previously announcing that it would. This along with other factors caused it to go down. The market is super volatile and sometimes market forces, both positive and negative, just happen. Many believe that Bitcoin is hugely overvalued, and we are in a speculative market. Given this sentiment, it hit a level that some believed had gone too far and it ultimately came down.  
Take advantage of huge price movements – Invest in crypto today  
Is there an upside to the crypto market?  
Some believe Bitcoin is a huge bubble and is set to burst, and some believe it could go on to eventually reach $1 million per coin. That is what makes trading crypto so exciting; it can go either way as it's hugely volatile. Many believe it will continue to grow. It's important to remember that when the market reached $8,000 a few years ago everyone thought it had gone mad. It went from $2,000 to $8,000 and then hit $20,000, only to crash back to $6,000. It's a market that has huge highs and tremendous lows. It's one of the beauties of the market and makes it very enticing for investors. On the other hand, it is extremely high risk.  
Invest with no commissions and ZERO hidden fees  
Could we see a record rise in the crypto market again?  
Will the market trend upwards again? My gut says yes. We're at $35,000 now for Bitcoin and holding. There's still a lot of legs in this. Already Tesla is in talks to use Bitcoin again. The market might still be a bubble but there are forces out there that will allow Bitcoin, and the crypto market in general, to rise again.  
How to get your share of the action   
You can join a community of 1 million registered clients that utilize the multi-award-winning platform of CMTrading to access more than 150 tradable assets.  
CMTrading clients benefit from buying or selling the top-performing cryptocurrencies including Bitcoin, Ethereum, Ripple and Litecoin via their desktop or mobile throughout the day.  
Here's how you can join them today:   
Open 

a trading account

 

 
Download the trading platform. 

 
Start trading! 

 
If you have any questions, please do not hesitate to get in touch with one of our customer support representatives or your trading specialist!