'Invest in yourself' – The easy way to become an online trader 
"Why not invest in yourself to become something better than who you are today!" says Fred Razak, Senior Trading Specialist at CMTrading.   
Online trading is booming and despite market conditions during the first half of 2022, there's never been a better time to get involved with the financial markets.    
Don't miss out – Get Daily Trading Signals   
In this article, we'll help you become an online trader as well as answer all your pressing questions.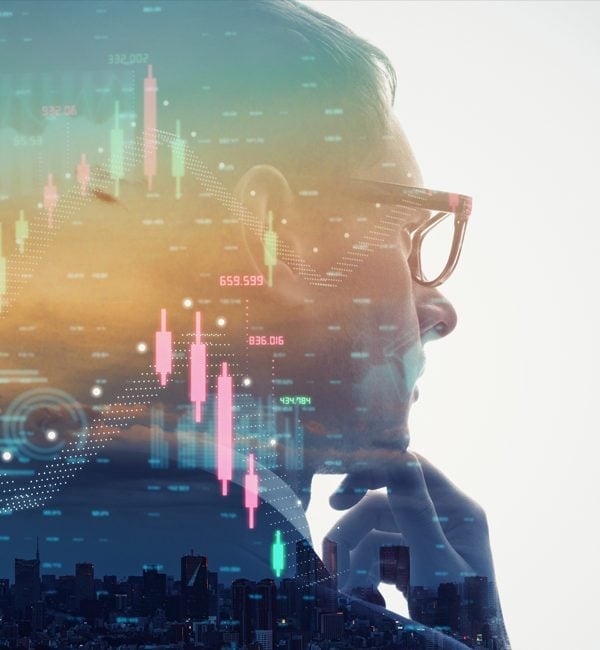 Easier than ever to become a trader   
Despite markets in decline and talk of recession, one area that has continued to thrive is online trading. It's a skill and discipline that's recession-proof – this is because good traders can profit regardless of market conditions.  
And in 2022, millions are turning to online trading to achieve financial freedom and generate income.  
It's much easier to become a trader today than it was 10 years ago. All you need is internet access, free software, and a trading account. To become a successful trader, however, you'll need education and the support of a reputable brokerage such as CMTrading.  
Stay up to date on the latest market news 
Although large financial institutions and banks are responsible for a substantial portion of online trading, modern technology has leveled the playing field. Today, anyone can access global markets from almost anywhere in the world.  
If you're still unsure as to whether you should be a trader consider this; Approximately 9.6 million people around the world are now acting online traders – that's 1 in every 781 people.  
CMTrading successfully hosted live in-person seminars in Dubai and South Africa. Hundreds reached out to us to learn from our expert traders and industry professionals.  
How to become an online trader in 2022 
That's nearly 10 million people around the world, many of whom have never engaged with the financial markets before, all earning their share of the global economy. Billions are being made every day in the financial markets – what's stopping you from grabbing your share?!  
3 simple steps to start your trading journey  
'Invest in yourself'  
Fred Razak, CMTrading's Senior Trading Specialist, answers all your trading questions and more.  
 Q: How easy is it to learn how to become a trader today?  
Razak said: "This is the easiest it's ever been to become a trader today. This is because we have so much access to information on the Internet. There's a lot of good, valuable trading information out there now. There are also a lot of gimmicks and mumbo jumbo that people need to be aware of.  
"You have some valid places that you can learn from. Just use your instincts and a bit of intelligence to see which ones are true and which ones are fabricated in terms of their trading advice.   
"We have so much information on the Internet that it has become easier to be a trader than ever before. To be successful, however, you need to partner with a good broker.  
Become a better trader – Join our webinars   
Q: With all that's going on in the global economy, why risk trading?  
Razak said: "Why risk trading today? It's exactly because of what is going on in the markets that you should consider trading. Yes, trading is a risky endeavor but so is driving. Anytime you walk out of the house, you're taking a risk. There's something called a calculated risk there. There are considerations when you start trading so don't find yourself in a bad situation. With that said, I advise all traders to trade responsibly."  
Q: Is it expensive to start trading?   
Razak said: "Initially speaking, there will be a minimal setup fee or deposit. With that said, anybody who's participating in the markets and marking trades will know that to do anything in life will require a certain amount of investment. When you are investing in trading, learning to trade, and becoming successful you're taking advantage of investing in yourself.   
"Someone recently asked me, 'I have 50 000, what do I do? How do I invest it?'". I said that in trading you're investing in yourself. He was looking at me confused and he didn't consider that. When you invest in yourself, you always win.   
"Sure you invest in other people, but why not invest in yourself to become something better than who you are today. This will enable you to create or increase your biggest asset – yourself."   
Q: Why attend in-person seminars like the one in Dubai and South Africa?  
Razak said: "Why attend an in-person seminar like the one hosted by CMTrading in Dubai and South Africa? Because ultimately you want to see the people behind the story. You want to meet people in real life. You want to ask questions, you want to interact, so that's what it's all about.   
"If you're a real company, you meet your clients and you meet them on their home turf, so to speak. I think it adds validity to some of the real struggles that you know we're all going through, and you can relate to the client better because they've gone through struggles as well by becoming traders. It makes this not just an online business, it makes it a real tangible business managed by real people.   
Q: Advice for those on the fence about being a trader?  
Razak said: "Anything you do in life, it takes time to build, effort and work. In the process of becoming a trader and investing in yourself, you will have gained knowledge and skills that are a rare commodity. Even if you are becoming a doctor and you didn't see it all the way through to graduating, there are still advantages to doing that.   
"There's the concept of seeking knowledge for knowledge itself and adding knowledge to add value to yourself. When you become a trader, you add knowledge to yourself to become better. No matter what you do, you can always take some of these lessons with you. Some of these skills are called transferable skills and that is something that you can't put money on.   
"I mean, you can't go to university for that. There are life experiences that you need to learn from real-life moments. Any kind of investment that you do in yourself, to develop yourself into a better person and your financial value, is always a great thing."  
 Safest way to trade – Why you should start trading CFDs       
One of the most advantageous methods of benefiting from market price movements is to trade CFDs online. CFDs or Contracts for Difference are financial derivatives that allow investors to speculate on the price fluctuations of an underlying financial asset (I.e., Apple or Amazon) without buying it beforehand.       
Don't miss out – Get Daily Trading Signals      
Moreover, CFD traders can profit both when prices are rising as well as when they are falling. This is because CFD trading allows traders to open a buy or sell position, which means they can buy when prices are moving up or sell when the prices are dropping to generate profits.       
Also, CFDs are traded on margin, which means that traders only need a small amount of capital to open a position on the market and enjoy increased returns at the cost of higher risk exposure.       
Please note that trading CFDs is considered a high-risk investment, which can result in the loss of your invested capital. Always get in touch with your account manager to discuss profit targets and how you can minimize your exposure to downside risk.       
Ready to start trading? Open an account today       
Join CMTrading, the largest and best-performing broker in Africa, and discover more opportunities with an award-winning broker. Register here to get started           
Follow CMTrading on Facebook, Instagram, LinkedIn, Twitter, and YouTube