Natural gas soars 700% in global energy crisis
 The global economy is facing unprecedented fuel shortages. The ongoing Russian invasion of Ukraine plunged the world into chaos threatening recessions and another wave of high inflation. 
The energy crisis has seen many governments scramble to compensate for high fuel prices and seek cheaper alternatives. 
One alternative that has seen a huge increase in popularity is liquid natural gas (LNG). 
In this article, we look at the energy crisis, and the soaring price of natural gas and fuel as well as share advice for all traders. 
Don't miss out – Get Daily Trading Signals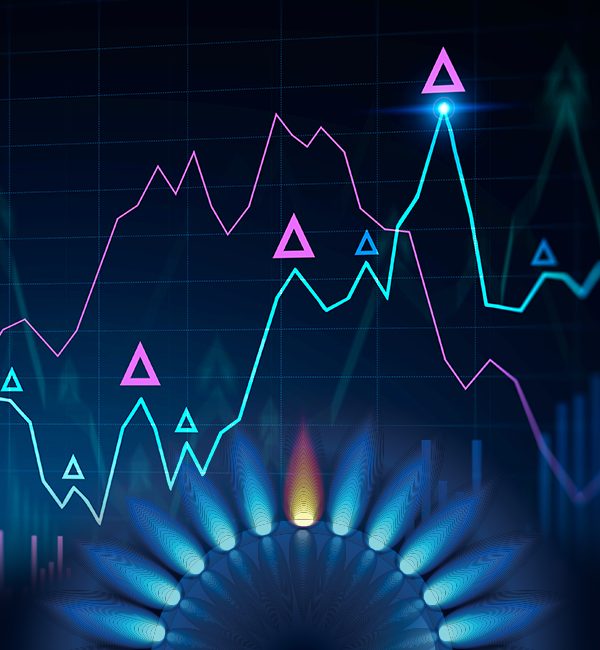 Natural gas – hottest commodity 
As consumers seek cheaper alternatives for fuel, natural gas has become one of the most popular commodities in the world right now. This natural resource has seen major price increases; In Europe, prices have risen 700% since the start of 2021. Natural gas now rivals oil in terms of its influence as a fuel source that could reshape the global economy. 
Stay up to date on the latest market news 
Fuel prices have surged across the US, Europe, and Asia by more than 60% in the past few months. 
From wheat to aluminum, the ongoing war and lingering effects of Covid-19 are affecting all commodities, yet this doesn't compare to the rise in global gas prices. In Asia, LNG is now about three times as expensive as a year ago.  
Brent oil prices dipped on July 5 as concerns of a possible global recession curtailing fuel demand outweighed supply disruption fears; Bent crude futures for September fell by 60 cents (-0.5%) to $112.89 a barrel while US crude climbed $1.13 (+1.1%) to $109.58 a barrel. 
How to become an online trader in 2022 
War pushing the world to the brink 
It's hard to believe that war in Eastern Europe could have such a drastic effect on the global economy. Russia's war in Ukraine has pushed the fuel/gas crisis to a new level, critically affecting global supply chains. Russia is also reducing pipeline deliveries to Europe as the EU has plans to stop purchasing Russian oil entirely.  
This has left a scramble to fill the fuel gap and is fast becoming a global crisis. Countries are now racing to secure scarce sources of liquefied natural gas ahead of the northern hemisphere winter. 
The New Oil? 
Many experts believe a gas shortfall could trigger a collapse, as the European Union is faced with the prospect of businesses and consumers running out of power. The vital Nord Stream pipeline that carries Russian gas to Germany is due to shut down on July 11 for maintenance. There's a growing fear that Russia may not reopen it as it hits back against EU sanctions imposed on it earlier in 2022.  
Become a better trader – Join our webinars   
The Group of Seven (G7) leaders are seeking ways to curtail Russia's vas earnings from fuel, which help finance its invasion of Ukraine. The G7 is backing new LNG investments which it hopes will pay off sooner rather than later. Unfortunately, many poorer countries that relied on previously cheap LNG are now struggling to afford it.  
Back in 2010, natural gas used to be a slow-growth commodity with fragmented regional markets. In 2022, even though the world economy is on the precipice of recession, the LNG trade is booming.  
Many countries, especially in Africa and Asia, are turning to natural gas as part of a transition to cleaner energy. Some of the world's biggest polluters such as the US, India, and China are seeking to phase out the use of dirtier fossil fuels such as coal and in some cases nuclear power too.  
 Major producers, such as the USA and Qatar, are seeing surging demand for LNG; about 44 countries imported LNG in 2021, that is double the amount seen in 2012.  
One of the biggest issues facing LNG supply is its transportation and processing. Unlike oil, it needs to be liquefied at places such as the Freeport factory in Texas. This not only creates an unnecessary middleman in the distribution, but these LNG processing centers are limited in location and scale.  
 The future of LNG 
The International Energy Agency reports that high prices for natural gas and supply fears due will slow the growth in demand for fossil fuels in the coming years. 
In a report published Tuesday, the Paris-based agency forecast global demand for natural gas will rise by 140 billion cubic meters from 2021 to 2025. That's less than half the increase of 370 bcm seen in the previous five-year period, which included the pandemic decline. 
Stay up to date on the latest market news 
The revised forecast is due to expectations of slower economic growth rather than buyers switching from gas to oil. 
Keisuke Sadamori, the IEA director of energy markets and security, said: "Russia's unprovoked war in Ukraine is seriously disrupting gas markets that were already showing signs of tightness. 
 How to become an online trader in 2022 
"We are now seeing inevitable price spikes as countries around the world compete for LNG shipments, but the most sustainable response to today's global energy crisis is stronger efforts and policies to use energy more efficiently and to accelerate clean energy transitions." 
Safest way to trade – Why you should start trading CFDs       
One of the most advantageous methods of benefiting from market price movements is to trade CFDs online. CFDs or Contracts for Difference are financial derivatives that allow investors to speculate on the price fluctuations of an underlying financial asset (I.e., Apple or Amazon) without buying it beforehand.       
Don't miss out – Get Daily Trading Signals      
Moreover, CFD traders can profit both when prices are rising as well as when they are falling. This is because CFD trading allows traders to open a buy or sell position, which means they can buy when prices are moving up or sell when the prices are dropping to generate profits.       
Also, CFDs are traded on margin, which means that traders only need a small amount of capital to open a position on the market and enjoy increased returns at the cost of higher risk exposure.       
Please note that trading CFDs is considered a high-risk investment, which can result in the loss of your invested capital. Always get in touch with your account manager to discuss profit targets and how you can minimize your exposure to downside risk.       
Ready to start trading? Open an account today       
Join CMTrading, the largest and best-performing broker in Africa, and discover more opportunities with an award-winning broker. Register here to get started           
Follow CMTrading on Facebook, Instagram, LinkedIn, Twitter, and YouTube