How to become a trader in 2022 
"The markets are doing things that I've never seen before," says Fred Razak, Senior Trading Specialist at CMTrading. There's never been a better time to become a trader!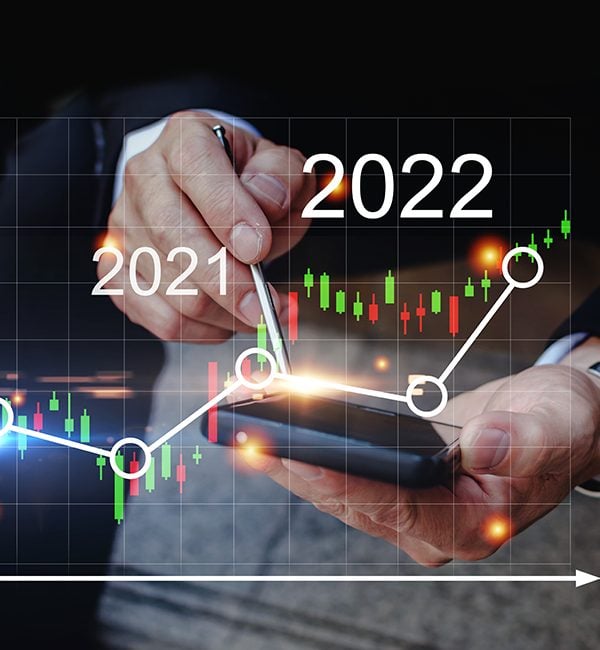 Online trading is booming and there's never been a better time to get involved with the financial markets.   
Gone are the days of suit-wearing, power traders shouting on the floor of the New York Stock Exchange; even those with no knowledge of the financial markets can not only become online traders but do so successfully with our support.   
Trade the biggest markets including Nasdaq 
In this article, we'll help you become an online trader as well as answer all your pressing questions.  
Easier than ever to become a trader  
It's much easier to become a trader today than it was even 10 years ago. All you need is internet access, free software, and a trading account. To become a successful trader, however, you'll need education and the support of a reputable brokerage.  
If you're still unsure as to whether you should be a trader, consider this; according to "The Modern Trader" report there are approximately 13.9 million online traders worldwide.  
Millions of people are making money in the financial markets – let 2022 be the year you join them!  
Fred Razak, CMTrading's Senior Trading Specialist, answers all your trading questions and more.  
What are the steps to becoming a trader?  
Razak says: "Being an online trader is very similar to becoming a driver. First, you must learn the basic rules of the road, then you familiarize yourself with your vehicle. In this case, you'll need to learn the rules of trading and the 'car' would be the MT4 trading platform. The trading platform is just a vehicle to get you to your destination, which is to become a consistent trader.  
"To become a trader, you must do two things; educate yourself about the market and develop a trading system. You need to educate yourself on how to use the trading platform and then execute and develop a system to recreate success consistently.   
"The secret to trading, and of any type of business, is finding some sort of niche or some sort of edge. In trading, this is a situation where you can see and foresee potential profit from executing a certain action and then recreating that success consistently."   
Don't I need a business degree?  
Razak said: "This is one of the wonderful things about trading; you don't need a business degree or any kind of background in anything related to business at all to become a trader. I remember guys who were from completely different backgrounds that went into trading and became very successful traders. One person I know to be very successful in trading was formerly a taxi driver.   
"One of the biggest challenges in becoming a trader is people feel like they can't understand it or it's beyond their ability or they are gambling, thinking you just get lucky in the markets. It doesn't work like that. There's a system. And you develop this system, and also fine-tune that edge to become a good trader."   
Do I need a lot of money to start?  
Razak said: "I mean you could start with a small account with $100. I wouldn't suggest less than $1000 just to give you space and safety. Remember you're starting a business, so think in terms of "what would you think to start a business with?" If you're just trying your luck and want to see how it goes, you're not going to take it seriously.   
"Nobody ever opens a business, thinking that they're going to succeed, right? The difference with trading, I think, is that people give up too early not putting in the time and resources to become successful at it."  
Do I need to belong to a major firm or brokerage?  
Razak said: "Partnering with a reputable brokerage can help you but it's not necessary to work at a major firm. You need someone that is regulated and offers good services and a competitive price today. Unfortunately, even these days, I mean we don't have to look so far back to see some of the calamities and dishonesty that is prevalent in this business; namely, Bernie Madoff, who took very smart people's money and then blew it.   
"So yeah, I believe that it needs to be secure in a safe place, and it needs to be worked out with a reputable brokerage. "  
How can I learn about trading?   
Razak said: "Well, there's a lot of information out there today. A lot of people have found resources online, that's for sure. You do need to weed out the good stuff from the bad. Our mission is to provide as much educational material as we can to our traders. A great way to start is to attend our trading webinars."  
Can you actually make money trading?   
Razak said: "Yes, it's been done, and it'll continue to be done after my time. There's no barometer to say this person or that person is going to be in good trading. It depends on the individual. I mean, I've seen novice women come into it and outdo some veteran men who couldn't put together a trading strategy. And I've seen, men that seemingly should have been fantastic in trading, not be successful.   
"One of the famous ones is Alan Greenspan, who was formerly one of the best Federal Reserve Chairman in the United States. He was head of the Fed for over 25 years; he was from the time of Ronald Reagan to the time of George Bush. Despite being the Fed chairperson, he was a colossal failure in investing and trading.   
"It's one of those types of things that if you have a desire and realize that it's a journey that takes time and that it's a process to becoming a consistent trader. If you realize that, then I believe you'll be a success."  
Message for traders in 2022  
Razak said: "The markets are doing things that I've never seen before, and I think they're going to continue doing that. I think they're going to be so many more opportunities in 2022 if 2021 is any barometer.   
"It's quite clear that the markets are moving us in a direction where we have some tremendous potential in every situation to overcome many hurdles going into 2022, and that's something that I think people should take note of that it's not always going to be like this. It's not going to be where you have opportunities every single day like you do today, so take that heat and strike while the iron's hot as they say."  
Trade the easy way!         
Join CMTrading, the largest and best-performing broker in Africa, and discover more opportunities with an award-winning broker. Register here to get started          
Follow CMTrading on Facebook, Instagram, LinkedIn, Twitter, and YouTube.       
Prices are accurate at the time of publishing.