Year in review – Crypto market boom – here's what happened in 2021 
 From Bitcoin hitting a record high to the rise of crypto traders in Africa, we reflect on the volatile world of cryptocurrency.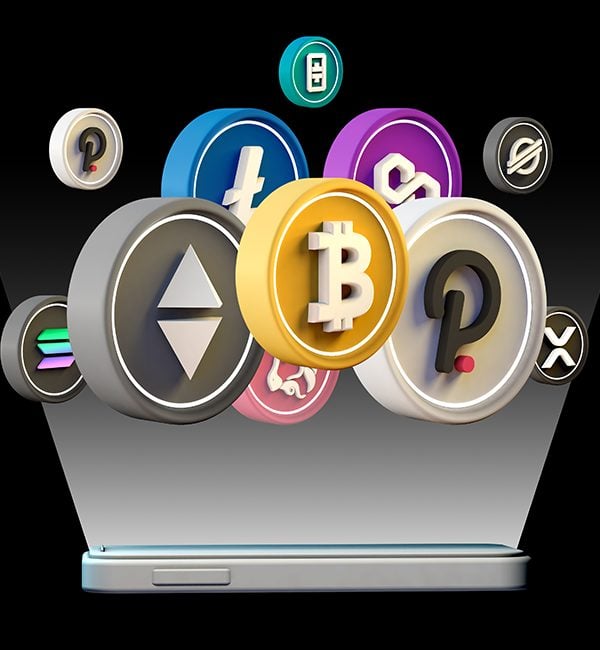 The cryptocurrency market was once seen as the wild west of financial trading, and in many ways it still is. In 2021, however, it reached an important tipping point towards legitimacy as dozens of new coins were added to a growing list of tradeable assets.   
Most importantly, financial intuitions and even governments have adopted cryptos in some form this year, a huge boost to legitimizing the crypto market.  
From Bitcoin hitting record highs to the rise of crypto traders in Africa, we reflect on the volatile world of cryptocurrency in 2021.  
Taking the limelight from Gold  
Fred Razak, CMTrading senior trading specialist, said: "In terms of cryptocurrencies, it is now quite evident that the cryptocurrencies are also here to stay. They're also a new standard, solidifying the fact that gold is no longer the standard alternative to the US dollar and it's very clear that Bitcoin has now taken that limelight.  
"In all fairness, this is something that has been a sore thumb for many countries. Since World War Two, countries have resented the fact that the US dollar is the base currency of what we trade in commodities such as oil and gold. It's all based on dollars now, which means that if any country wants to buy oil or gold, they must take their base currency; So, in South Africa's case it would be South African Rand then converted to U.S dollars, and then they could purchase the asset.   
"We saw a tremendous comeback for Bitcoin where it sold off to $29,000 to $68,000 at its highest so volatility still sustains that market."  
Crypto king Bitcoin hits record highs  
 If you're still on the fence regarding cryptocurrency, consider this – Bitcoin has soared from a low of $14,000 to tease $70,000 in the past year.   
Bitcoin, the king of cryptocurrency, reached an all-time high of $68,919 on November 9, surpassing an earlier record of $66,000 achieved in October.  Since then, however, it's tumbled back down to below $50 000 as of December.   
Bitcoin is one of the fastest-growing asset classes of the decade with returns 10 times more than the Nasdaq 100; Since 2011, Bitcoin's cumulative gains equate to an astonishing 20,000,000%. At the start of 2020 Bitcoin was priced at $7,167 to its current price of $49,812 (Dec 14).  
The biggest boost for Bitcoin in 2021 was its, and the entire cryptocurrency market, shift from fringe tradable assets to legitimacy amongst firms, institutions, and countries. Cryptocurrency took a huge leap towards legitimacy as Bitcoin became legal tender in El Salvador. The move follows the passage of legislation in El Salvador, allowing for all goods, services, and even taxes, to be paid using the world's oldest crypto.  
Proshares Bitcoin Strategy ETF (BITO), the first-ever Bitcoin-linked ETF (Exchange-traded fund) listing on the New York Stock Exchange, was launched in October 2021. BITO rose as much as 5.4% to $42.15 and within 20 minutes into its trading premiere about 6.4 million shares ($264 million) were traded.  
BITO's debut proved to be the second largest for an ETF; BITO rose as much as 5.4% to $42.15 and within 20 minutes into its trading premiere about 6.4 million shares ($264 million) were traded.  
Safcoin made history as South Africa's first crypto listing. Launched earlier in September 2021, it quickly rose to a high of $2.99. Its listing allows international investors to own a native African cryptocurrency. It currently has a market cap of $1,975,996.  
South Africa is embracing cryptocurrency trading, with financial regulators predicting a huge increase in crypto activity in the country in the next year. A report by the South African Treasury earlier in 2021, estimates that there are at least two million retail investors in the country, with R2 billion in transaction volumes recorded each day. The treasury believes at least 2 million active users are trading crypto in the country, a massive increase from 880 thousand reported in 2019.  
Rise of crypto traders Africa   
Africa's digital asset market has grown by an incredible 1200% in value over the past year, making it the third-fastest growing cryptocurrency economy in the world. Kenya, Nigeria, South Africa, and Tanzania all ranked in the top 20 of the 2021 Global Crypto Adoption Index.   
The reason for the boom is users are seeking cheaper and faster ways to conduct monetary transactions and as a result have turned to blockchain technology to facilitate this trend.   
Trade Bitcoin in South Africa – Sign-up today  
Should you invest in Crypto?   
The profit potential of the crypto market is staggering, and its growth has attracted many mainstream retail and institutional investors.   
Crypto is one of the most volatile assets in the financial markets and as its performance in 2021 has shown, it can just as easily hit $70,000 after a rally as it could tumble to $20 000.    
Fortunately, trading crypto with a licensed broker, such as CMTrading, offers a wide range of unique advantages to both trading beginners and experienced investors.    
For example, one of the benefits offered to CMTrading clients is access to powerful leverage allowing for high returns even with a small first investment.    
Traders will be happy to know that with a leverage ratio of up to 5:1 on all cryptocurrency pairs, they can magnify their trading performance by 500%.    
More reasons to start trading crypto with CMTrading:      
Low initial investment: Start trading your favourite cryptocurrencies for just $250.  

 
Buy or sell: You can open a buy trade to profit when prices are going up, or simply open a sell trade instead, profiting when its price falls.   

 

Negative balance protection: Even if you overleverage a position to take advantage of increased profits, you will never lose more than your initial investment.   

 

Your personal trading specialist: Each CMTrading client is assigned a personal trading specialist who can provide educational materials, trading tips, insights, and winning advice.   

 
Trade the easy way         
Join CMTrading, the largest and best-performing broker in Africa, and discover more opportunities with an award-winning broker. Register here to get started          
Follow CMTrading on Facebook, Instagram, LinkedIn, Twitter, and YouTube.    
Prices are accurate at the time of publishing.